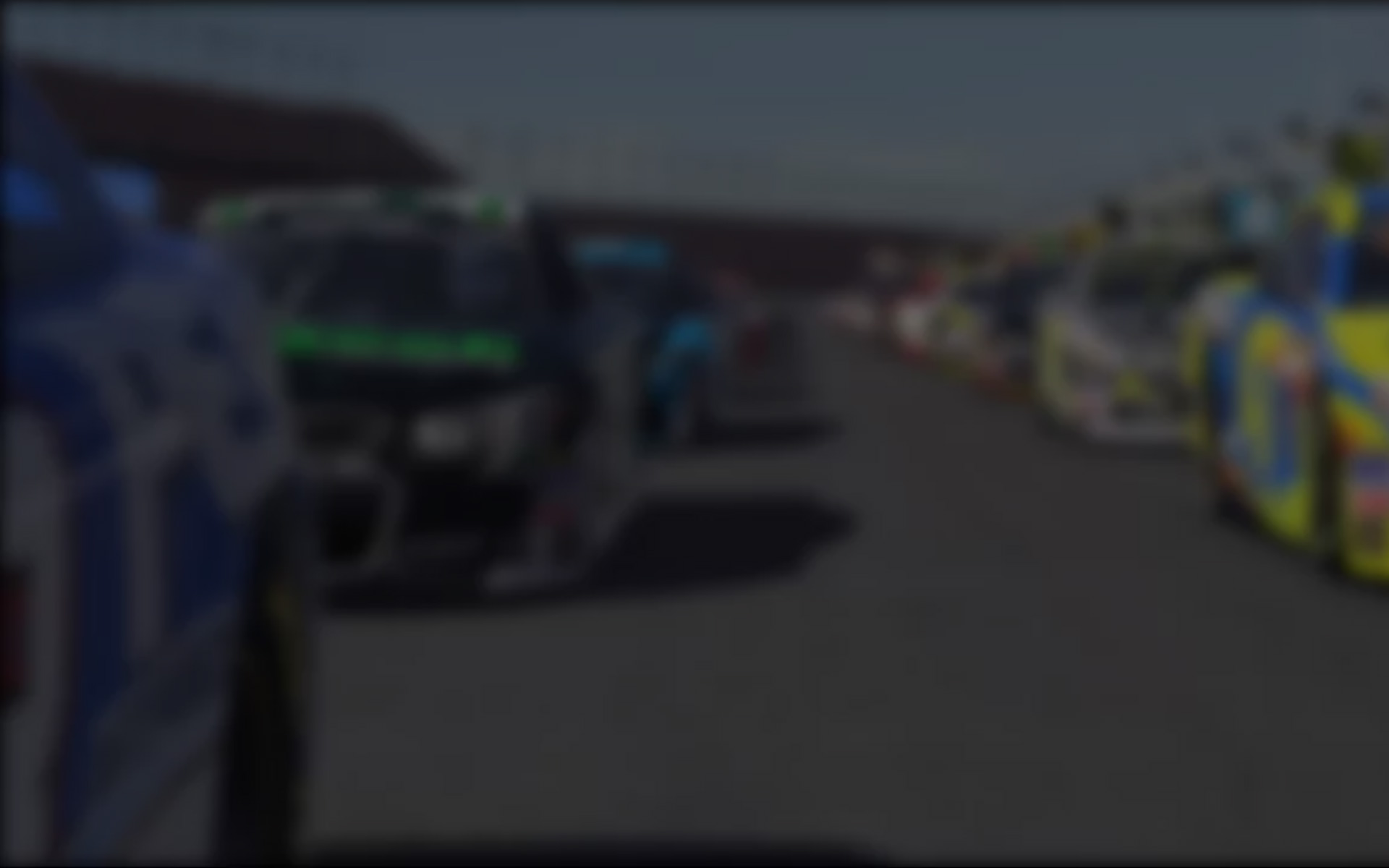 Former NASCAR iRacing.com Tour Modified Series (NiTMS) champion Herb Engelhart made his presence known during Week Eight of the 2012 Season One campaign as he rocketed to the top of the weekly standings at Bristol Motor Speedway. Engelhart, who has been running a scaled back online racing schedule this season, topped 106 other sim racers in his effort to take the top spot in "Thunder Valley."
Engelhart's triumph of the week came on March 22nd when he went to victory lane in the 100-lap feature on the high banks. Engelhart started third in the field and led 29 laps en route to the win. The race featured five cautions and five lead changes amongst five leaders. Only the top three finished on the lead lap with Richard Smith5 and Derrick Cormier2 completing the podium. Donny Moore and Brett Osborn were credited with top five finishes in the 3497 sof race. Engelhart (219, first), Smith5 (206, second) and Moore (180, third) each obtained their weekly standing spot with this race.
Another former champion of the series was also making waves at Bristol on March 22nd as Robert Sandt rumbled to victory at the "World's Fastest Half Mile." Sandt started third and led just a shade over half (52) of the laps in the race. He and Cormier2 exchanged the lead amongst themselves thrice with Cormier2, who started on the pole, having to settle for second at the checkers. The margin of victory in the caution free race was just under four seconds. Trent Hullum was third, followed by Ray Farlow and Gary Holbrook. Six of the 14 cars which started the race completed all 100 laps of the event. Sandt would go on to score 169 points for the win and fifth overall in the weekly standings. Cormier2, who started three races on the week, would take his two best point finishes and leave Tennessee with 174 points and the fourth place position in the standings.
Paul Wisniewski made the most starts of the week, seeing the green flag six times during Round Eight. No driver won more than once on the week as 13 different driver punched their ticket to victory lane, including David Markham, Jonathan Dockery, Rick Webster, Lee Ward, Joe Gauthier, Darrell Pyrtle, Devin Chapman, David Colley, Giovanni Mungin, Osborn, James Poleske, Sandt and Engelhart. Mungin, the point leader of the series, topped the chart in qualifying with a 14.758 second lap around Bristol. Defending Tour Mod champ Brandon Salvatore, Nathan McGee, Cormier2 and Marc Pilon rounded out the top five in qualifying. McGee took the top spot in Time Trials for the week over Osborn, Shane Kline, JR Ray and Holbrook.
Mungin will head into Week Nine as the point leader with 1657 points, 166 more than his nearest competitor Taylor Meyn (1491). Salvatore has some work to do if he wants to three-peat as he sits with 1387 points with four weeks to go. Cormier2 (1250) and Division Two point leader Markham (1203) round out the top five overall in points. Leaders from skill-matched Divisions Three to Ten include Noel Parker, William Kabela, David Ross, Timothy Finnegan, Sebastian Taylor, James Falton Pratt, Curtis Berleue and Nicholas Maxwell. In fact, two divisions have point battles with just four points between their top drivers. Division Five sees Ross up over David Schamp by four markers while Taylor's Division Seven lead is just four over David MacDougall. Not to be outdone, the fight in Division Three between Parker and Justin Chase is just ten points.
With Divisional battles heating up, Week Nine's festivities at The Milwaukee Mile will be for more than just bragging rights. While some will be gunning for checkered flags, many others will be driving with points in mind. Who will come out on top at the one-mile oval? Find out here at inRacingNews when the racing wraps up!
Until then, keep the hammer down and we'll see you at the track!
---
You may also like...
---