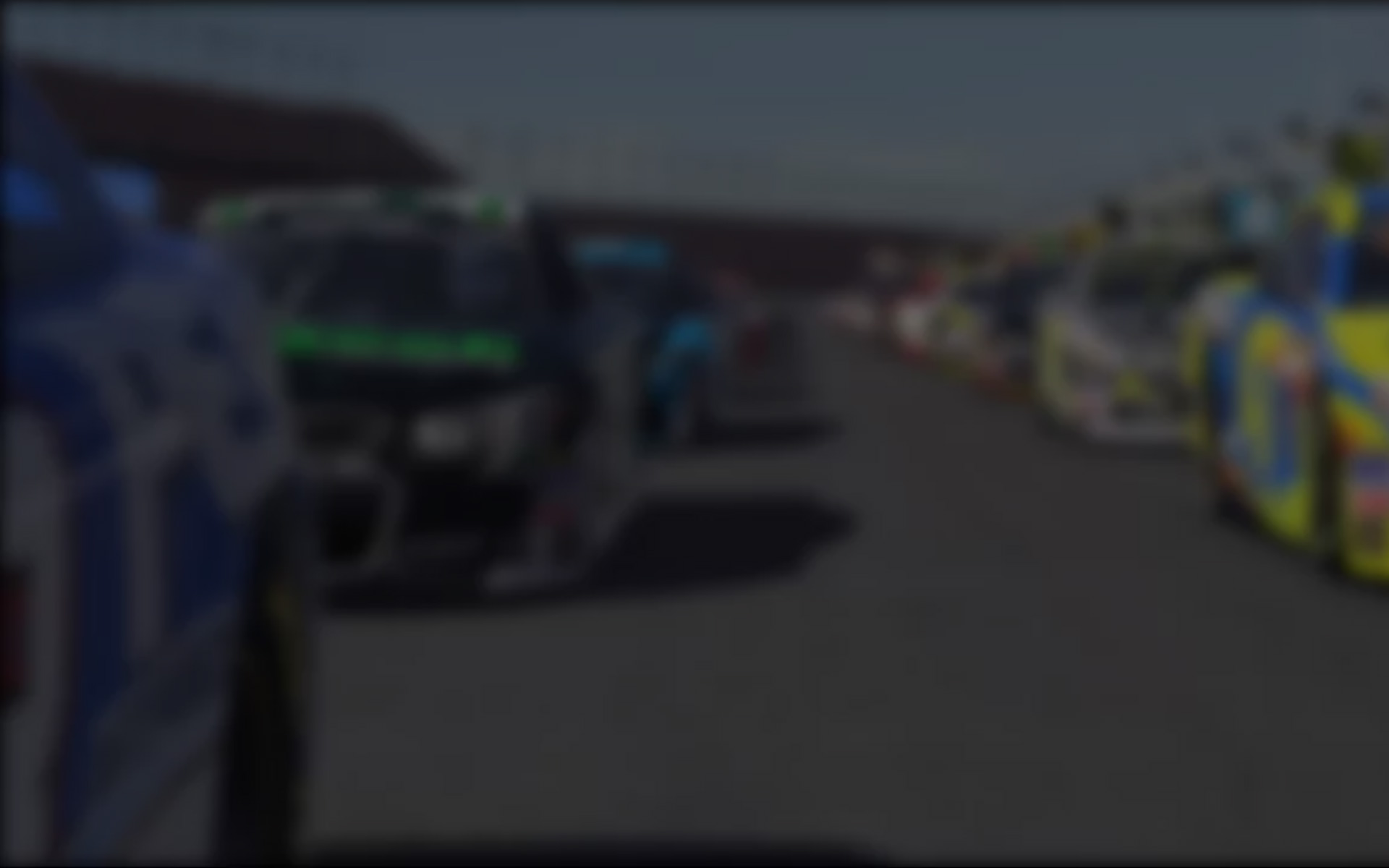 March 22nd, 2016 by Michel Van Dijk
More than 1000 drivers competed in an exciting first week of the European MX-5 Cup, a week that saw a wide mixture of European sim racers push the exciting new Global Mazda MX-5 to its max at Mazda Raceway Laguna Seca.  At stake is the opportunity for the top 20 finishers in the series to battle for a chance to race a real Mazda in the 2016 MX-5 Global Cup Final at Mazda Raceway Laguna Seca.
Thursday evening saw many of the top contenders going head-to-head on iRacingLive's broadcast of the week's top Strength of Field race, one that featured a mighty iRating of 4918.  No fewer than 10 drivers with Pro/WC licenses lined-up on a starting grid that featured heavy participation by the Iberica Racing Team in preparation for the 25 minute/15 lap race.
Since iRacing's introduction of the Global MX-5, some often heard observations are that the car is fun to drive and is a little bit more prone to oversteer than its predecessor. Thus the smoothest drivers would probably end-up on the podium since mistakes figured to prove very costly, time-wise.  In particular, staying off the alligator bumps of the exit curbing and avoiding the resulting four wheel drifts, would be key to success.
Aday Coba Lopez started the race from pole in the 26 field car after posting a qualifying time of 1:39.444, some .14s quicker than second fastest qualifier, Jesus Sicilia. Although third fastest qualifier Sven Deml was nearly half a second adrift of Lopez, the top dozen starters posted times within a second of the pole position.
An exciting start saw some incidental contact among several cars but everyone managed to stay in the race despite a little damage on some MX-5s.  Antoine Higelin got a screamer of a getaway to leap-frog past Tamás Szabó, Deml and a slow starting Sicilia to grab second spot.
After just two laps Lopez had opened a gap of more than two seconds on Higelin and was doing his best to stage an early get away. In contrast, 10th fastest qualifier Antoine Maes was an early retiree after a couple of incidents, but we will probably hear more from him later this season.   Similarly, an incident halfway through the race between Mike Eshuis and Sam Mcaleer in the Corkscrew ended possible top 10 finishes for both drivers but we'll keep an eye out for them.
Meanwhile, a good battle raged for fourth place between Iberica Racing's Pablo Lopez and Deml one of the race's "just A license" drivers.  Deml employed a good defensive style to keep Lopez from passing but, in the process, allowed a couple of other drivers to join the battle, namely Sylvain Pommarede and Jeremy Bouteloup followed by Szabó and Giuseppe Curri.  Kristian Kwietniewski completed the top ten within 10 seconds of Aday Coba Lopez.
'The master' Aday is really tough to beat!  I really enjoy our races." – Jesus Sicilia
Any thoughts Coba Lopez may have had of an easy win went by the boards as Sicilia all but erased what had been a two second deficit by lap 10. Higelin ran third with a 3.5s buffer ahead and behind to Deml. Behind them came a big battle for P5 between Pablo Lopez and Radicals teammates Pommarede and Bouteloup, who subsequently used good teamwork to pass Pablo Lopez.
The last couple of laps saw Sicilia pushing hard for first place.  Into Turn 3 on lap 14 he managed to pass Lopez who – perhaps as the result of incidental contact – drifter a little to the outside line in Turn 4.  Try as he might, Coba Lopez could not mount an effective counterattack and settled for runner-up as Sicilia took the checkered flag by half a second with third place Higelin completing the podium 4.3s behind the winner.
"I made a mistake on the start," said Sicilia. "I (missed) second gear and I was close to going out of the race. I fell to the 4th position, after that my thought was clear: keep pushing and keep pushing. I could overtake Antoine and Tamás  and go for Aday, then we had an incredible fight, like always.  'The master' Aday is really tough to beat!  I really enjoy our races."
Although Sicilia's win in the top SoF race of the week propelled him to the early lead in the European MX-5 Cup point standings, other noteworthy winners included Gerald Chevalier, Kamil Franczak, Richard Borchers, Felix Polyudov and Monica Wisniewski.
Next week sees the series head to Summit Point Raceway and another clash between the titans of the European MX-5 Cup. Be sure to catch all the sim racing action in the broadcast of the top SoF event on Thursday at 20:30 GMT at https://www.iracing.com/live/
European MX-5 Cup Standings
1. Jesus Sicilia (Iberia) 289
2. Aday Coba Lopez (Iberia) 277
3. Antoine Higelin(France)265
4. Sven Deml (DE-AT-CH) 254
5. Sylvain Pommarede (France)242
6. Jeremy Bouteloup (France) 231
7. Pablo López (Iberia) 219
8. Kamil Franczak (Central-Eastern Europe) 214
9. Tamás Szabó   (Central-Eastern Europe) 208
10. Evan Maillard (France) 204
11. Kristian Kwietniewski (Iberia) 196
12. Giuseppe Curri (Italy) 186
13. Julian Rodriguez Moreno (Iberia) 184
14. Dave Gelink  (Benelux) 176
15. Kristian Skumlien (Scandinavia) 173
16. David Williams (UK and I) 167
17. Sergio Gurdiel Ferreiro2 (Iberia) 161
18. Sam McAleer (UK and I) 158
19. Monika Wisniewski   (DE-AT-CH) 157
20. Johan Lespinasse (France)  155
---
You may also like...
---