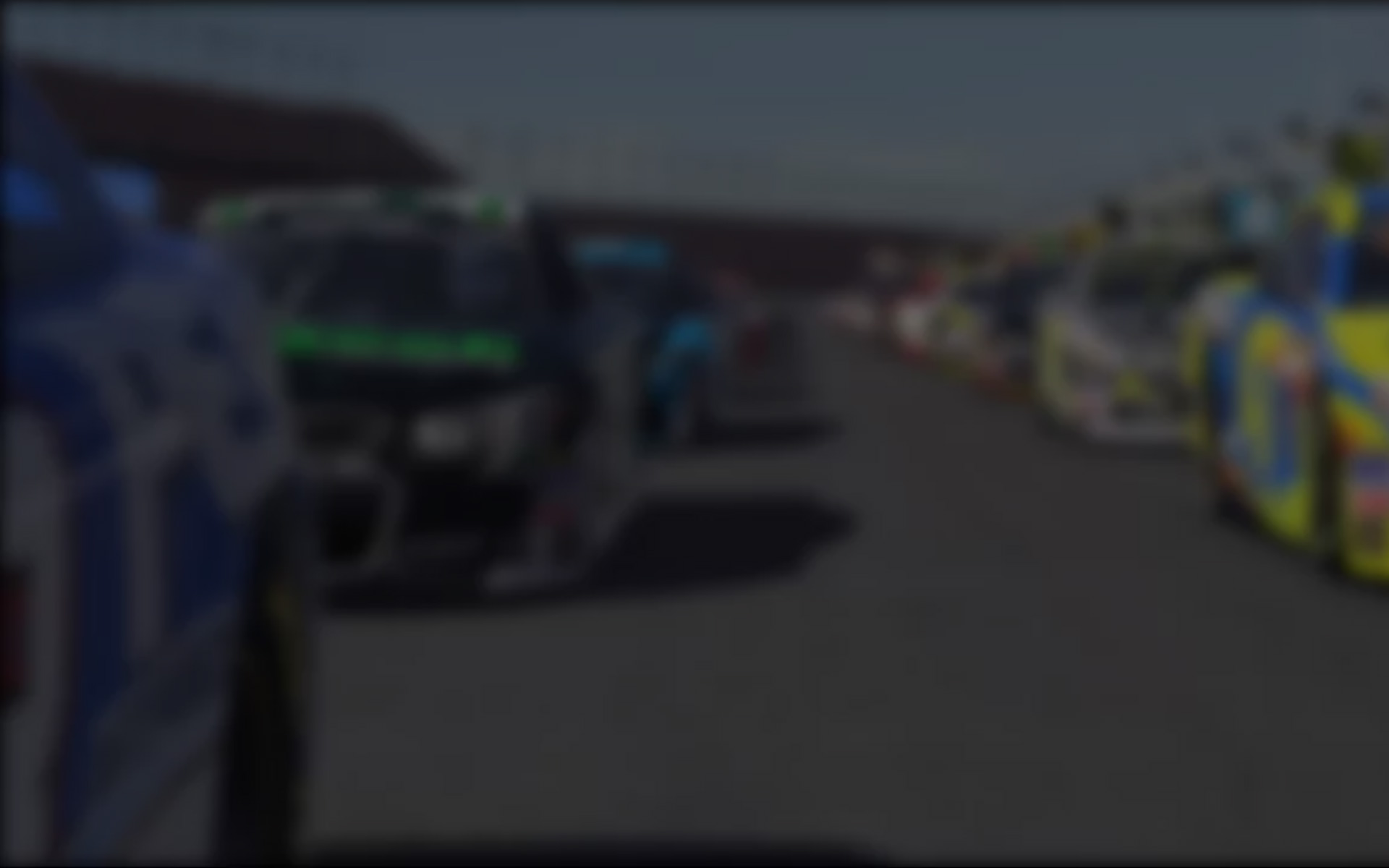 Team VLR's Evan Seay outdueled points leader Kendal Tucker of Swindell SpeedLab Esports to win Monday night's iRacing World of Outlaws Morton Buildings Late Model World Championship race at Knoxville Raceway. Seay became the seventh different winner in seven races to start the 2019 season, denying Tucker a handful of all-important points as the championship chase winds down.
"That was a fun race!" said Seay. "It was awesome to finally get that win. I've been so close to winning a couple of races, and we needed a good race to bounce back in points because I've had some bad luck. It was awesome for all the Team VLR guys—our car had a great run."
Top qualifier and first heat winner Howard Weaver lined up alongside previous Knoxville winner Alex Bergeron on the first row, but although the duo were second and third in last year's championship standings, neither would be a factor for the win. Weaver yielded the lead in the race's early laps before settling for fifth at the finish, while Bergeron clipped Tucker trying to throw a slider on the final restart of the race and slid back through the pack to 12th.
Instead, it was Tucker and Seay who would dominate most of the 50-lap final, with Tucker jumping to an early lead and holding it for most of the race. After more than 10 laps of running hot on Tucker's tail, Seay capitalized on the second restart of the night and Tucker's misfortune to take the lead for good on lap 36.
"We were pretty good for the first 15 or so laps, and then the slicker (the track) got, the more it went away," explained Tucker. "I could feel it lap by lap when I had the lead, and I was just thinking 'oh, no' when I had it built up like that. On that restart, I knew I had to do something different, because Evan had been more than patient enough with me, and he had every right to move me out of the way because he had a car to win. I tried a different line, we were even going into 3, and he beat me into the corner."
Behind them, Tucker's teammate Blake Matjoulis recovered from a last chance qualifier appearance to climb from 17th to third in the final results. Matjoulis came out on top of a dramatic battle to settle the final podium spot that saw drivers trying all sorts of lines around the track.
"I had a feeling that if I had qualified and even started 10th or so, I would've had a chance to go for the lead there," admitted Matjoulis. "But I'm not disappointed in third at all, especially from starting 17th."
Point standings through seven of 10 races are as follows:
Kendal Tucker, 484
Blake Matjoulis, 449
Alex Bergeron, 443
Evan Seay, 437
Blake Cannon, 412
Kevin Dedmon, 394
Steven Wilson, 325
Dylan Houser, 321
Zach Leonhardi, 289
Dylonn Fox, 263
The iRacing World of Outlaws Morton Buildings Late Model World Championship continues next Monday with a visit to Williams Grove Speedway for the only time this season. Weaver was last year's winner at Williams Grove, while fellow 2019 series returnees Austin Carr and defending series champion Zach Leonhardi completed the podium. Be sure to tune in to the iRacing eSports Network on Facebook, Twitch, and YouTube at 9PM ET to watch all the action!
---
You may also like...
---