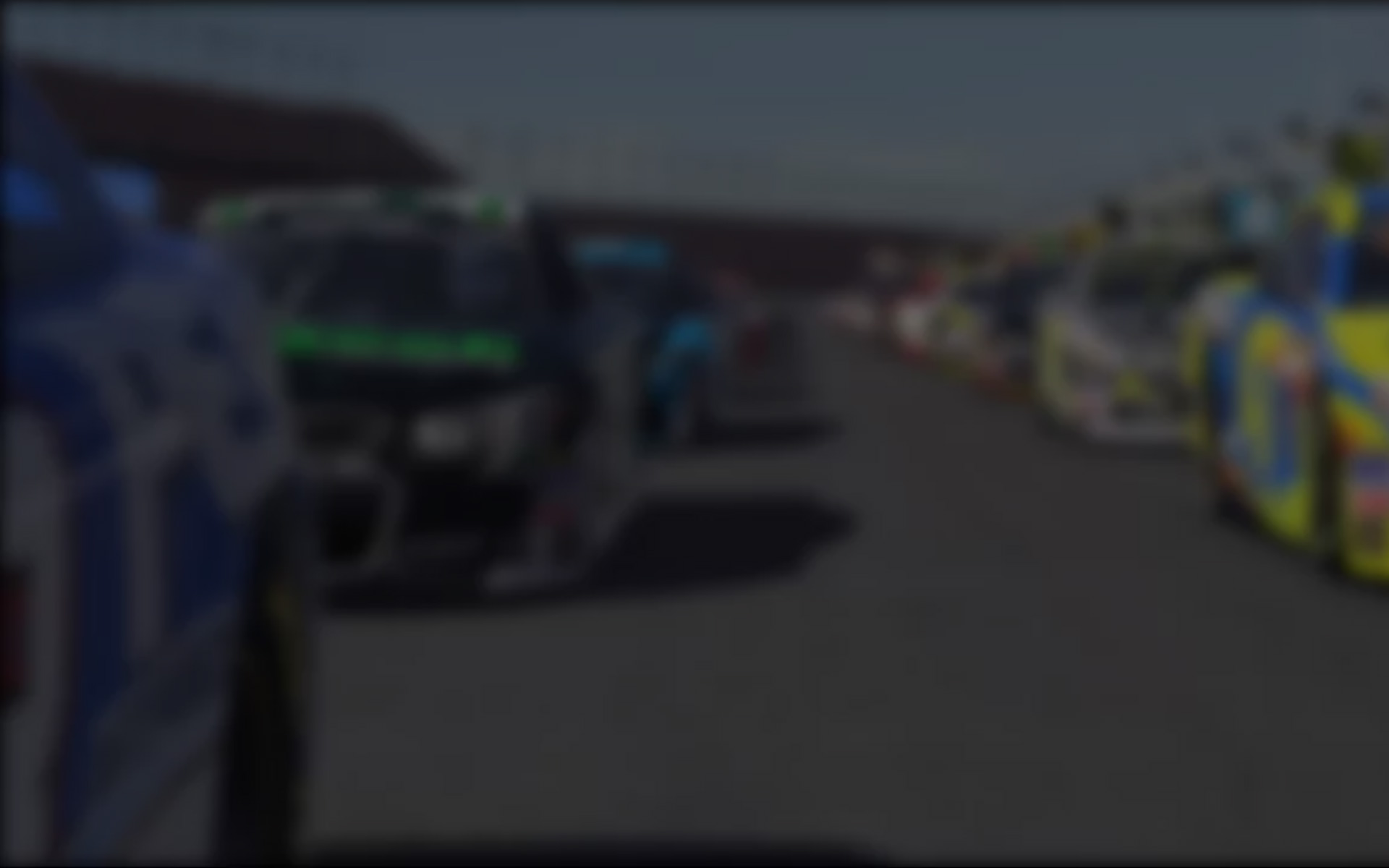 Tuesday, February 17th, 2015:  We've just arrived at Daytona Beach, Florida for what I hope will be the first of many great races this year.  My crew is full of nervous energy.  For most of them, this is their first racing experience.  They are a group of solid men, with more years of mechanical experience than is easy to believe.  NASCAR fans, one and all.  Together, we hope to build a racing team capable of competing with the best… or at least able to pay the bills and keep us all from starving to death.
Racing is a rich man's game, and it takes a whole lot of dough to start a team from scratch.  Lucky for me, I've got great credit.  I was able to take out a loan for 5 million dollars over the last winter.  I used that money to purchase the best motor and chassis that money could buy… or at least that I could find on short notice.  Just a working car cost me close to $200,000.  Then you have the $18,000 'special' radiator that NASCAR requires for super speedways, $40,000 for tires, brakes and rotors, $19,000 for insurance, sanctioning fees and meals, $15,000 to put everyone up in a hotel for the week and the $184,000 it will cost me to pay everyone.  Holy cow! Is there any money left?
"Holy cow! Is there any money left?"
Thankfully, there is… but I still have that loan to pay off before I can consider myself running in the black.  That is one of many goals, but let's just take this one step at a time and see where we can come out in the end.
This week's goal, above all else, is to not die.  While we're at it, we might as well aim for not killing the car.  I'll need both the engine and the chassis for our next super speedway race at 'Dega.  Our second goal is to finish in the top 15.  That's our cut-off for being able to pay this week's interest on the loan.  If I can manage to finish in the top 12, I'll also make a small profit for the week.  Not much, but enough to cover this week's expenses.  I might even be able to attract some sort of sponsor.  Sponsor money is going to be key if I want to last more than 10 races this season.  I've got way too much pride to start and park just to collect a paycheck each week.  If we're going to do this, we're going to go balls out.
Wednesday, February 18th, 2015:  We've just finished practice and are going to be lining-up to qualify soon.  The car feels fine.  I've heard a lot of people complaining about how tight their cars are, but my guys know what they are doing.  I've had Chris, Nate, and Sascha working on the setup all afternoon, and she's flyin'.  The one thing that I've not had enough practice with yet is pushing in this new Chevy Gen6.  I can lead and hold a line pretty well, but pushing someone else is still so nerve wracking.
Qualifying just ended, and I didn't do the greatest.  I made a rookie mistake and didn't hold my car on the high line for my out-lap and the first lap of qualifying.  Instead, I came down to the bottom row and ran both qualifying laps there.  The result is that I lost a full second off my best mock qualifying effort.  Looks like I'll be starting 14th.
Split 13, 13082377
Thomas Romig starts on the pole with a qualifying time of 45.190s.  Alongside him is Terry Belanger, who qualified with a time of 45.231s.  Other familiar names in the field include Vern Klukas, Daniel Avery, AJ Scarbrough and Frye Hubbard.
At the drop of the green flag, I took to the high side and attempted to make my way to the back of the pack.  I could tell I had a good machine because even though there was nobody in front of me to draft off of, I was still keeping up with the inside line.  I heard several people comment over the radio that it looked like I had a connection issue and they didn't want to race around me.  I'm hoping this doesn't continue the rest of the race, or it's going to be tough to compete for a top spot without putting others in danger.  It's a long race though, and I know I can't win it on the first lap, so I settle in for the long haul.
Right away, the grid breaks up into two groups.  In the lead pack are Thomas Romig, Joshua Justice, Rob Bolling, David Avery, Terry Belanger, Sean Wiltshire, Jason T Patterson, Will Hutson, Diederik Marsman and David Beattie.  I can tell these are the guys to beat.  If they can start working together and give each other some space, they will lap the rest of the field in a hurry.  In the back of my mind, I hope that this isn't going to be the case.  I'm at the back of the second pack, and it doesn't look like this group is going to be able to stay in line with each other.  People are racing way too hard for the opening laps of a 500 mile race.
We get our first caution on Lap 16.  Terry Belanger gets a bit loose heading into Turn 1 and catches the apron.  Behind him, Sean Wiltshire isn't able to check-up in time, and tries to go high, but isn't able to make it and gets collected.  Also involved in the wreck is Daniel Avery, who is in the high groove but is barely unable to squeak by.  He'll be able to repair and go on, but Terry's and Sean's races are over.
Lap 26 is our next caution.  There is contact between myself and AJ Scarbrough while going through Turn 3.  The contact causes us both to spin, and Tyson Braun is collected in the process.  AJ's car is heavily damaged after contact with the wall.  His race is done.  I've got some right front damage, but nothing major.  The guys in the pits are able to fix most of the damage during the pit stop, but on the restart I notice that something is definitely broken.  I'm down about 5 mph and can't hold the draft.  The crew and I decide to start adding tape to the front end on our next pit stops to see if we can't add some aerodynamics to the car and keep me with the pack.
The "Big One" happens on Lap 35.  10 cars are involved.  I'm not sure what causes this one, but I sure am happy to be able to stay out of it.  Of the 10 who take damage, five are out for the race, including Michael Damico, Rob Bolling, and David Beattie.  At least now I'll have some people to draft with in the hopes of staying on the lead lap.  I'm currently in 22nd place and it doesn't look like I'll be climbing up the order any time soon unless greater carnage occurs.
I catch another break on Lap 65.  The lead pack has already passed me and the two cars that I'm drafting with, but as the second pack of four cars comes around one of the two cars ahead of me decides to stay low instead of granting the faster cars the courtesy of getting out of their way.  The lead pack is forced to try to split the slower cars three wide… which we all know doesn't always work.  There is contact between eighth place Simon Morrison and 19th place Diederik Marsman.  Vern Klukas tries to avoid the wreck by diving low, but can't and is sent for a ride through the grass.  Diederik is unable to hold the brakes and goes flying back up the track right in front of Timothy Wade.  Wade smashes into Diederik's car broadside and ends up taking a short trip on his roof before the car rights itself.  Both cars are finished, and the drivers can count themselves lucky to be unhurt.
The race restarts on Lap 70 with Will Hutson in first and Thomas Romig alongside.  With so many cars having dropped out, I'm up to 18th.  There's a lot of damaged cars still on the track, and after all the tape I've added, I can now keep up with a draft of other slow cars, but there's no hope for me sticking with the fast guys any longer.
By lap 105, we're starting green flag pit stops.  There is a two car break-away out in front, with Thomas Romig and Will Hutson working very well together and stretching their lead.  Their cars are a mix of colors only a gypsy could love.  All of a sudden, a car appears right in front of them: the #23 of Richard Dingman.  Richard has decided to pull out of pit road right onto the track instead of taking the apron around to the back stretch.  The leaders slam into his rear bumper, effectively ending the race for all three cars.
The #5 of Frye Hubbard takes over the lead, alongside #10 of Joshua Justice.  By now, I'm about four laps down, but still steadily climbing spots.  I'm up to 13th, and I've got my eyes on a top 10 . . . if only there could be another few cautions.  After another 50 laps or so, I start to realize that the chances of getting those cautions is getting pretty slim.  After the first set of green flag pit stops, there isn't a lead pack anymore, just a few pairs of guys working together around the track.  After the second set of stops, there isn't even that!  Even the leader is all by himself, and it doesn't look like anyone can catch him.
I've got to congratulate Frye Hubbard on a race hard fought and well won.  Its good to see a nice guy win every now and then.  As for myself, I managed to climb to 11th and collect a cool $330,000.  That will pay some bills!  I'm trying to decide if I should pay back a large chunk of that 5 million dollar loan and avoid the huge interest charges, or if I should play it safe and make smaller payments.  Either way I look at it, I'm going to have to throw some serious change at it in order to keep the bank satisfied.
Stay tuned to see how I do as a team owner/driver.  Thank you for reading, and I'll see you in Atlanta!
---
You may also like...
---