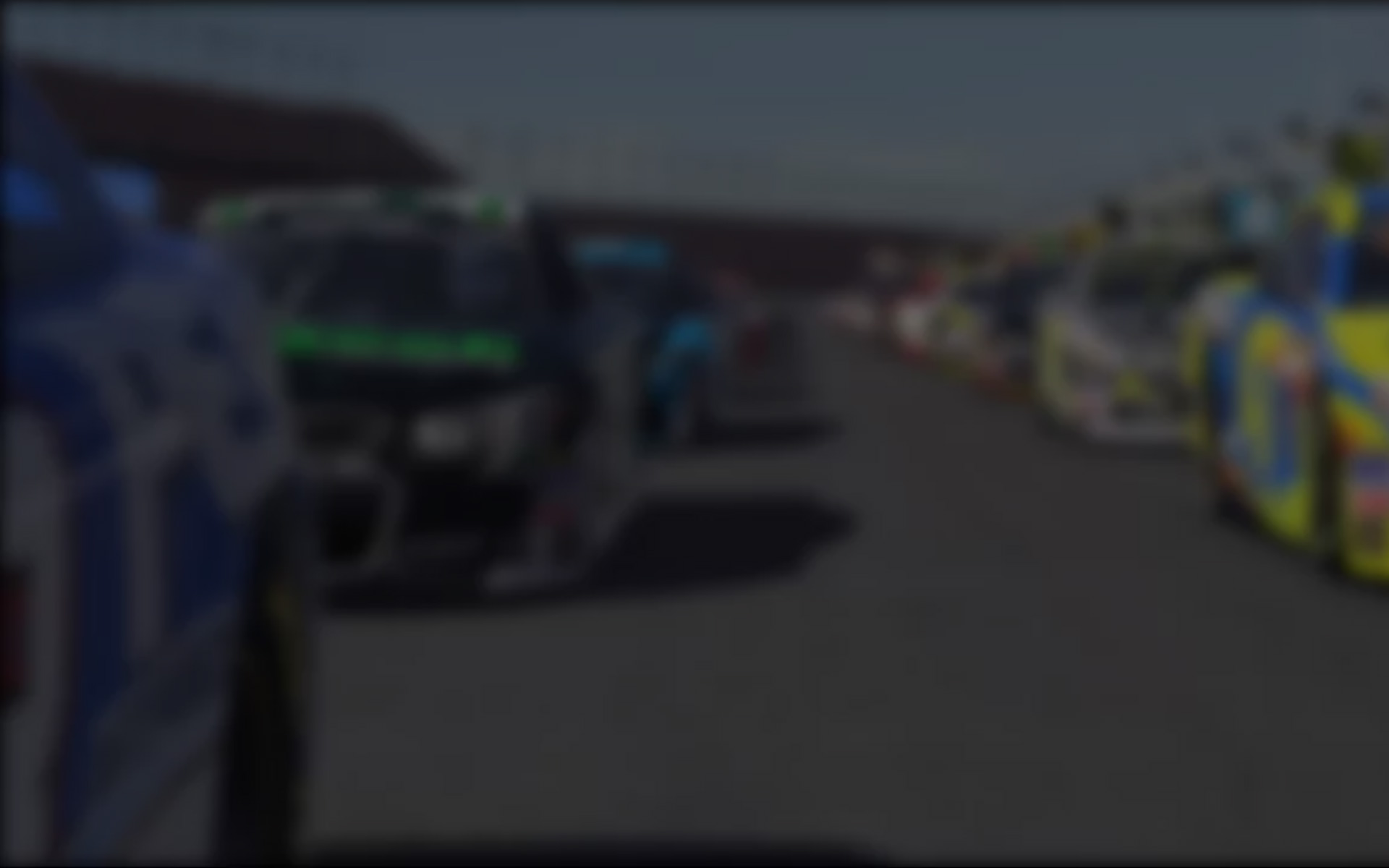 First FAST Charity Race Set for August 2
FAST (Federated Association of Simulated Teams), fresh off of a very successful Father's Day Invitational race, has announced its next special event: The Operation GI BBQ 150 is slated for July 30 – August 2 at iRacing's Iowa Speedway in Newton, IA.
The race, a collaborative effort between FAST, and longtime FAST competitor Juston Rosenow, will feature a unique format, a good payout, and most importantly, will help raise funds for a great charity in Operation GI BBQ.
The format is being modeled loosely off of the famous Milk Bowl race held annually at the Thunder Road track in Vermont. The 150 lap feature will be made up of three separate 50-lap segments. Each segment will be scored as a separate races, with a purse paid to the top five in each segment. Each driver will score points in each segment (one to win, two for second, etc.), and the driver with the lowest point total at the end of the night will be crowned the overall winner. The overall top 10 competitors will receive purse money.
To make things even more interesting, the lineups for the second and third segments will be based on the finishing order of the previous segments, but with an inversion of the entire lead lap. The first segment will be lined-up according to single car, two-lap qualifying and a series of consolation mains to be  held on Thursday night, July 30.
In order to register, drivers must make a minimum $7.00 USD donation (of course, being a donation, more is accepted as well), of which $2 will be added to the purse, while the remainder will be sent off to Operation GI BBQ.
The main event, scheduled for Sunday afternoon, August 2, will be broadcast live by Live Sim Racing TV, LSRTV.
Juston Rosenow, a former FAST Champion, and current LSRTV commentator, approached FAST about sanctioning this event.
"I have a huge passion for grilling and an even bigger appreciation for those who serve our country. This charity makes sense to me because I am all for bringing a piece of home to our soldiers stationed abroad." said Rosenow.
"The reason why I approached FAST to help support the cause is that these guys feel the same way about doing what we can to help our servicemen and women, and also put together in my opinion, the finest short-track-based league in iRacing. It was a no brainer." he added.
Bob Nurmikko, better known as "Barbeque Bob", is the founder of Operation GI BBQ. He is an Air Force veteran and co-host of The Grillin' Guys Radio Show. He explains the reason behind how Operation GI BBQ came to be.
"This effort began when my son Alex was about to be deployed. I started thinking about how lonely and alone he might feel. I knew from personal experience that plenty of time he would find himself missing home and I thought how cool would it be if I could show up some day and bring him some good old fashioned bbq like he grew up with. That's when it hit me. I'll just do that. Operation G.I. BBQ was born." said Nurmikko on the charity's website, gibbq.com.
"I have a huge passion for grilling and an even bigger appreciation for those who serve our country." – Juston Rosenow
FAST President Daniel Vining, echoed the feelings of Nurmikko.
"I served in the Air Force for just over five years," said Vining.  "Being deployed makes the holiday experience very different.  When you're in a foreign country that has different customs and traditions getting a piece of familiarity from home can make all the difference.  We welcome this opportunity to help this program and look forward to a great response from our community."
Registration is open now at www.FastSimRacing.com. A full event format, rules, and schedule will be released in the coming days. Stay tuned to FastSimRacing.com and FAST on Facebook for up to date information.
The Federated Association of Simulation Teams (FAST) was founded on July 4, 2014 by Paul Boswell, Jay Jay Day, and Daniel Vining. Utilizing the iRacing Simulation software platform, FAST sanctions various racing series in both oval and road racing disciplines. For more information about FAST, visit www.FastSimRacing.com.
Operation GI Barbeque is a charity founded to send a little taste of home to our soldiers abroad. The goal is to send a large BBQ grill, meats, sauces, etc. overseas to ours soldiers. For more information about Operation GI Barbeque, visit www.GIBBQ.com.
---
You may also like...
---