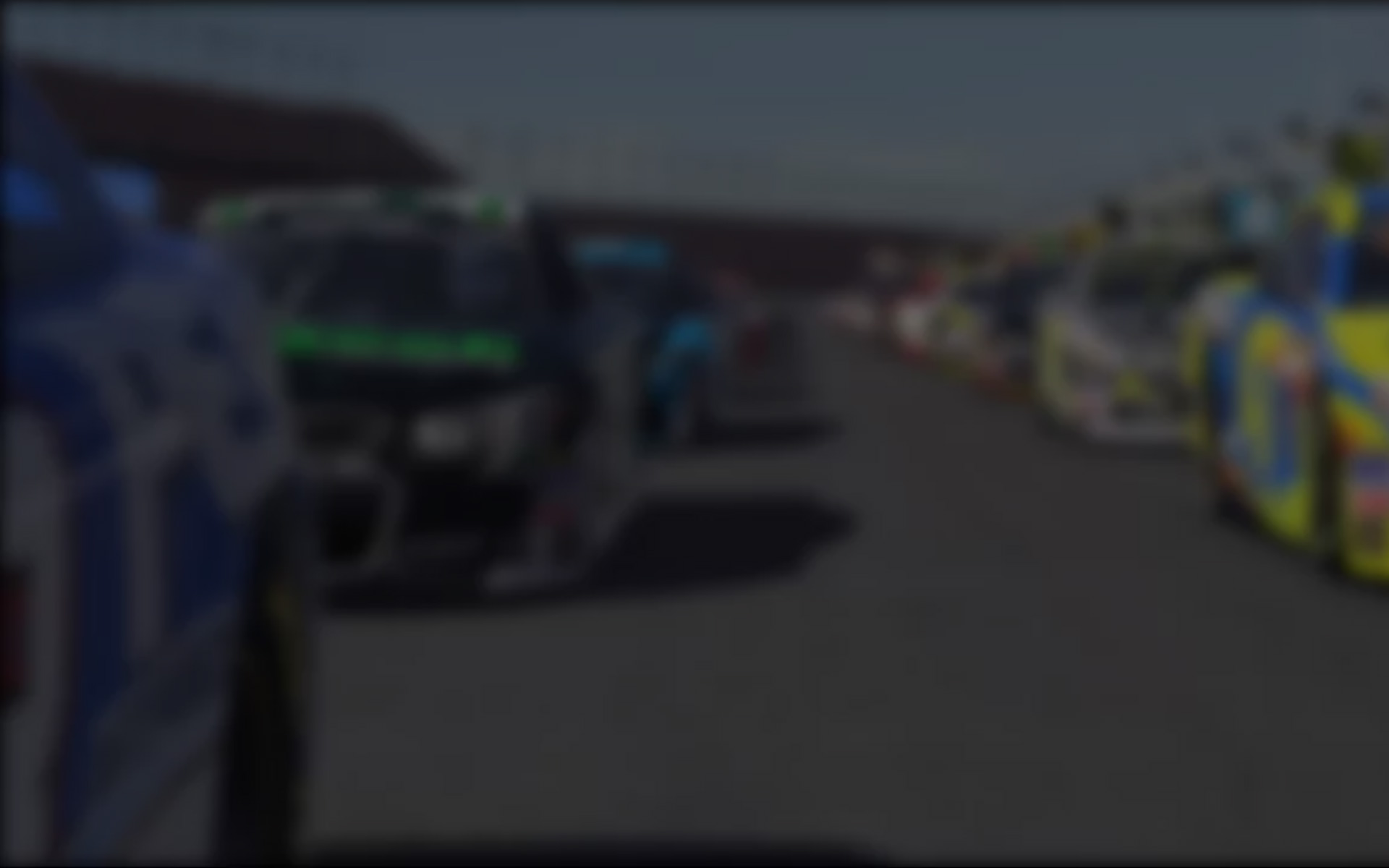 The line-up for the 2011 NASCAR iRacing.com Series World Championship has been announced.  Heading the 50-driver roster for the 18-race, 36-week series are the defending champion Richard Towler of Hull, England and title runner-up Brad Davies of Wauchula, Florida.  The 2011 season kicks off on February 15, 9:00 p.m. ET (Feb. 16, 0200 GMT) at iRacing.com's virtual version of Daytona International Speedway.  (Broadcast live at https://www.iracing.com//multimedia/live-broadcasts/ )
"The 2010 season saw a great battle down to the wire between Rich and Brad," said Tony Gardner, iRacing.com's president.  "The 2011 season should be even more exciting.  Congratulations to everyone on great performances last year and to the drivers who've qualified for this year's series."
Gardner noted that the top 30 drivers from the 2010 ranking automatically make the field for this year, while the top 20 drivers in the 2010 NASCAR iRacing.com Pro Series complete the 50-driver field for the 2011 NASCAR iRacing.com Series World Championship.  Gardner also noted that 2011 will see an increase in prize money for the series' top finishers.
Nineteen-year-old stock trader Richie Davidowitz (Holbrook, NY) tops the list of newcomers to the world championship after besting 16-year-old high-school sophomore Brad Wright (High Point, NC) and real-world nationally-ranked IMCA Hobby Stock racer and college student Charles Cosper (Belton, TX) for the 2010 NASCAR iRacing.com Pro Series crown.
A two-minute 2011 introductory video with lots of on-track action is available at http://www.youtube.com/watch?v=RcTlLmIS_5s
The full lists of qualified drivers for the 2011 NASCAR iRacing.com Series World Championship includes:
Richard Towler    Hull, UK
Brad Davies    Wauchula, FL
Thomas Lewandowski    Buffalo, NY
Derek Wood    Lincoln, NB
Josh Berry    Hendersonville, TN
John Gorlinsky    Manasquan, NJ
Josh Parker    Cranston, RI
Ray Alfalla    Cape Coral, FL
Thomas Hazard    Rochester, MN
Bryan Blackford    Seminole, FL
Brian Schoenburg    Moorpark, CA
Jesse Atchison    Prince Frederick, MD
Theo Olson    Wisconsin Rapids, WI
Patrick Fogel    Hughesville, PA
John Prather    Tracey, CA
Jayson Anderson    Visalia, CA
Connor Mackenzie    Truro, NS
Tyler D Hudson    Brandon, MS
Matt Sentell    Sammamish, WA
Chris Main    Germantown, MD
Robert Hall    Hampton, GA
Florian Godard    Villeneuve St. Georges, France
Andrew Fayash III    Mary-D, PA
Jordan Hightower    Fort Smith, AR
Sandeep Banerjee    Mumbai, India
Justin Trombley    Winter Harbor, ME
Darrin Stevens    West Boylston, MA
Jordan Erickson    Bismarck, ND
Daniel Pope II    Smyrna, GA
Vinnie Sansone    St. Louis, MO
Richie Davidowitz    Holbrook, NY
Brad Wright    High Point, NC
Charles Cosper    Belton, TX
Byron Daley    Bronx, NY
Jameson Spies    Quartz Hill, CA
Jason Burstein    Scottsdale, AZ
Pedro Mojica    Killeen, TX
Jeremy R Allen    Indianapolis, IN
Dana Wymer    Fortuna, CA
Nolan Scott    Chattanooga, TN
Justin Lowery    Knoxville, TN
Josh Connors    Elwood, IN
Jean Costa    Mount Pocono, PA
Greg Spears    Keller, TX
Steven Gilbert    Dresden, TN
Joshua Laughton    Fresno, CA
Matthew Moose    East Amherst, NY
Ben Sexton    Chandler, AZ
Chad Coleman    Pendergrass, GA
Steve Sheehan    Schenectady, NY
The 2011 NASCAR iRacing Series World Championship schedule:
February 15th     Daytona International Speedway
March 1st         Las Vegas Motor Speedway
March 15th         Bristol Motor Speedway
March 29th         Martinsville Raceway
April 12th         Talladega Superspeedway
April 26th         Richmond International Raceway
May 10th         Darlington Raceway
May 24th         Charlotte Motor Speedway
June 7th         Pocono International Raceway
June 21st         Michigan International Speedway
July 5th         New Hampshire Motor Speedway
July 19th         Indianapolis Motor Speedway
August 2nd         Atlanta Motor Speedway
August 16th     Chicagoland Speedway
August 30th     Dover International Speedway
September 13th     Texas Motor Speedway
September 27th     Phoenix International Raceway
October 11th     Homestead-Miami Speedway
In celebration of the season kick-off of the NASCAR iRacing.com Series World Championship and iRacing World Championship Road, iRacing.com is offering a special $5.00 one-month trial membership.  For more information go to https://www.iracing.com/5-dollar-promo/.
---
You may also like...
---