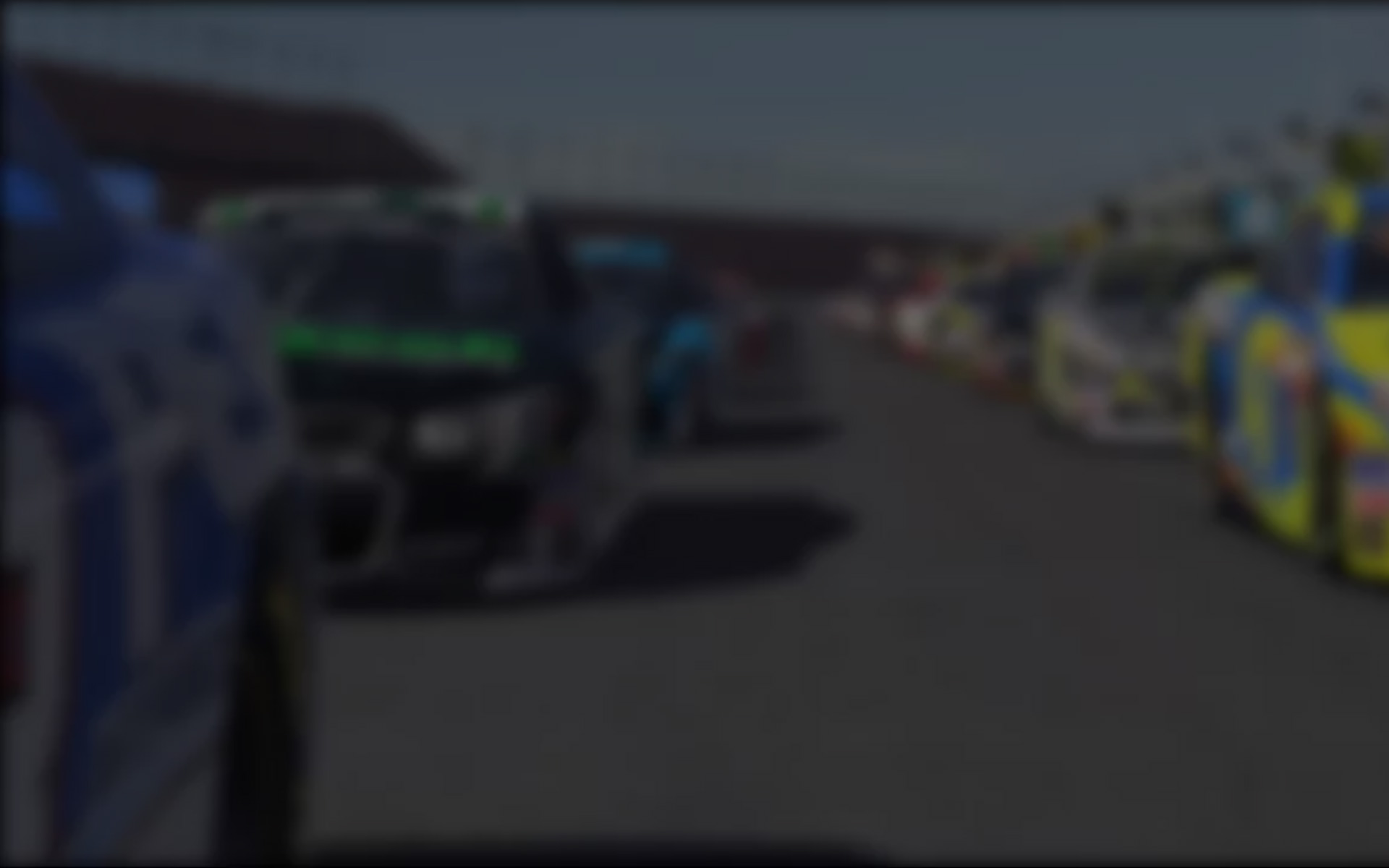 July 15th, 2016 by Patrick Taylor
The Lionheart Indycar Series Presented by First Medical Equipment kicks off the second half of its 2016 season in style this weekend with the I Race for Gage Indianapolis 500. The full-length, 200-lap marathon serves as the second leg of the Lionheart Triple Crown, which offers each sim racer who takes the green flag a shot at double points and numerous prizes.
Although the virtual Indianapolis Motor Speedway has always been on the Lionheart schedule, the league held its first 500-mile race last season. Michel de Jonge took home the inaugural victory, topping eventual series champion Jake Wright and third-place finisher Joe Branch in a clean race that saw only six laps of caution. This season, the action is expected to rise to a new level. Michel de Jonge did not return to the series, leaving the door open for a new winner. With a highly competitive field of almost 40 sim racers, the list of potential favourites is difficult to narrow down.
Jake Wright, who now leads the championship standings by a daunting 180 points, is the obvious favourite to take home the win. He earned another victory last week at Michigan – one of his least-favorite tracks. Now, he finds himself racing at a facility he feels more positive about. "Indianapolis is my home track, so any time I get to race there, it's fun," said Wright last week. "You gotta have fun in a 500-mile race, so I'm excited!"
A win this weekend would not only give Wright an almost insurmountable lead in the championship, but it would also put him into another category of the league record books. Having won the previous two races at Texas and Michigan, Wright is once again in position to become the first driver in league history to win three in a row. He came up just short earlier in the season, finishing second at Milwaukee after wins at Montreal and Road America.
"You gtta have fun in a 500-mile race!" – Jake Wright
Ironically, it was Joe Branch who stood in the way of Wright's third consecutive win earlier in the season – and he should be an even bigger threat this weekend. Branch, also an Indiana native, won the 16th Street Racing League Indy 500 earlier in the year and would undoubtedly love to pull off the "sweep" with a win on Sunday.
Other notable contenders include Michael Gray and Jason Robarge. Both sim racers have been strong all season, and they sit comfortably inside the top ten overall. Gray and Robarge each have the distinction of earning their first-ever Lionheart victories at Indianapolis, in Season One and Season Two respectively. Although those wins came when the race was only 250 miles in length, a clean and consistent run on Sunday could propel either driver back into victory lane for a second time.
Potential dark-horse picks for Sunday include rookie Brian Yaczik. Yaczik participated in last season's Indy 500 as the pit reporter for GSRC. This year, he finds himself looking for his first win after impressive runs in each of his three starts. Another driver to watch on Sunday is Christian Steele, who finished second to his Adrenaline Motorsports teammate Joe Branch in the 16th Street Indy 500. Finally, despite claims that Indianapolis is not among his favorite tracks, Dan Geren has posted solid practice times all week in his Dallara DW12. Geren will be looking to steal a win back from Wright after a losing sim racing battle at Michigan.
Sunday's winner will claim a multitude of prizes. Among the winnings are: a custom-made plaque, a Vintage Indy 500 print, an Indy 500 hard cover book, a 1992 Indycar trading card set, a custom-printed poster, and $50.00 in cash courtesy of First Medical Equipment.
The I Race for Gage Indianapolis 500 will be broadcast on the Global Sim Racing Channel (GSRC) and iRacing Live beginning at a special time: Sunday, July 17 at 3:45PM ET. For more information about the Lionheart Indycar Series Presented by First Medical Equipment, please visit www.lionheartracingseries.com.
---
You may also like...
---