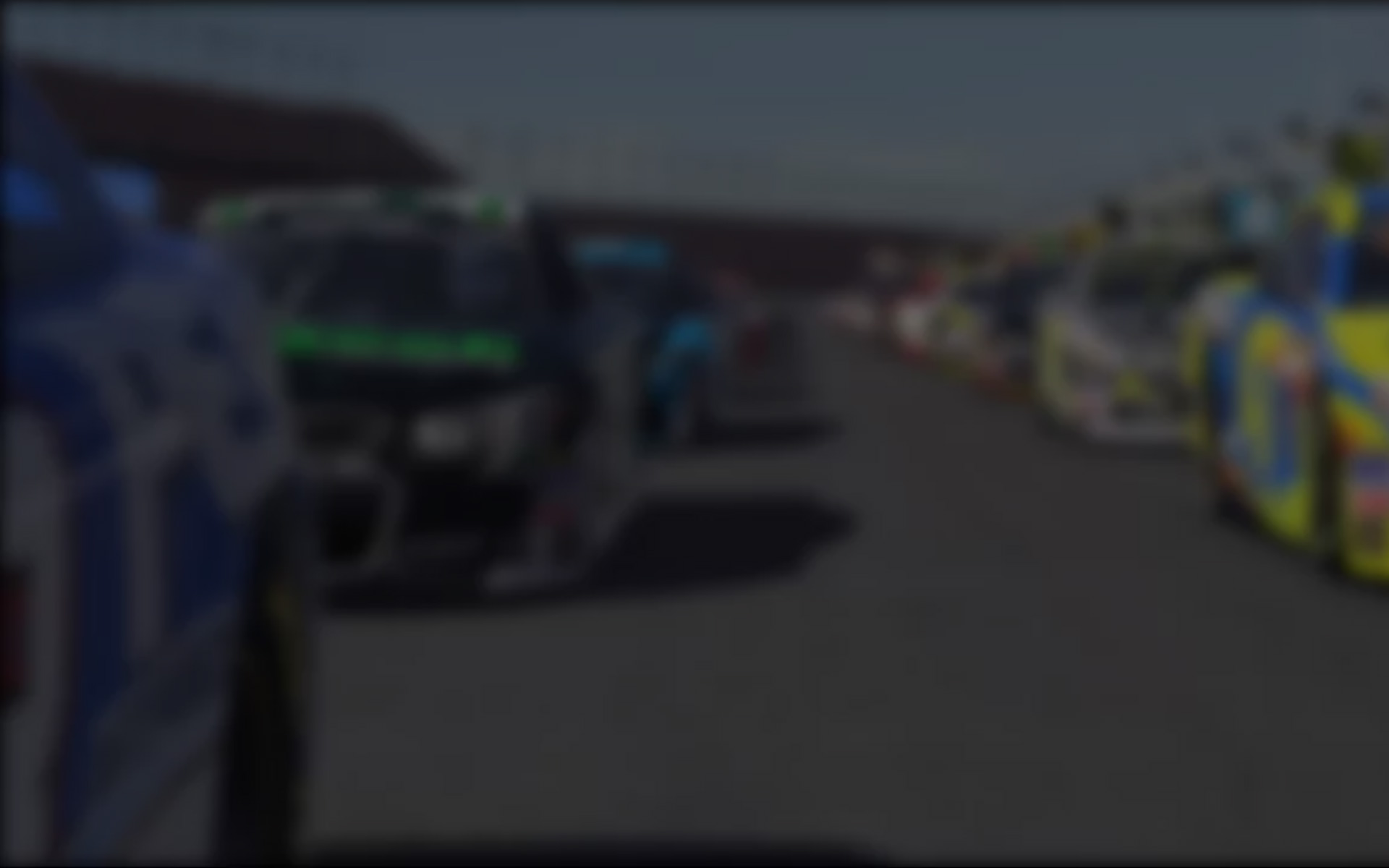 While Derrick Cormier2 was racking-up the starts (and wins) during Round Seven of the NASCAR iRacing.com Tour Modified Seried (NiTMS) at Phoenix International Speedway, it was former champion Herb Engelhart who was thinking "big picture" as he departed the "Valley of the Sun" with the most points for the championship hunt. Over 100 sim racers took part in the Week Seven festivities at the one-mile oval.
The top split of the week took place on Tuesday as the field combined for a 3585 Strength of Field (SoF).  The 75-lap race featured just one caution and was won by outside pole-sitter Cormier. Cormier led 57 laps in the win and finished the race three and a half seconds clear of runner-up Jamie Collier. Pole-sitter Royce Valley was third, followed by Paul Wisniewski and Samuel Dick. The online race was worth 218 championship points for Cormier but the event was also valuable for Collier and Valley. Collier would go on to make three additional starts during Week Seven and came home fifth overall for the week with 170 points while Valley's 174 points in this race earned him fourth overall for Round Seven.
Engelhart went to the top of the board for Week Seven with his win on Tuesday's 3415 SoF race. Engelhart started from third and took the lead from pole-sitter Brandon Salvatore on Lap 12, which was the only lead change of the event. Salvatore had to settle for second with Cormier2, Ray Farlow and Rick Webster completing the top five. The performances of Engelhart and Salvatore in this event placed them in the top two spots for the week at PIR with 210 and 192 points respectively.
The story of the week though was Cormier. In total, Cormier made ten starts, winning in five and only finishing outside the top five once. The sole driver to match those totals in Week Seven was Brett Osborn, who made a dozen starts and wound-up with five wins. Cormier would finish the week third overall with a total of 174 points.
Those joining Cormier and Osborn in Victory Lane this week included Darrell Pyrtle and Shawn Colley with two wins apiece. Webster, Carl Sundberg, Engelhart and Zach Brewer each picked-up one win apiece at Phoenix, while Osborn was the top qualifier with a time of 26.641 seconds. Salvatore, Nathan McGee, Curt Hunter and Dick completed the top five in qualifying with Hunter taking the nod in Time Trials over Osborn, McGee, Farlow and Shannon Holbrook.
When it comes to the overall point standings, Engelhart exits Week Seven with a 252 point advantage on Salvatore (1317-1065). Kevin Walker is third with 909 points while Division Two leader Farlow is fourth overall with 891 points. Just 19 points behind Farlow is Cormier with 872 markers. Divisional leaders from Divisions Three to Ten include Bob Winslow, Craig Weagle, Joe Gauthier, Kyle Moquin, Kevin Sockow, David Ross, Jeffery Haddock and Jeffrey Pettit. The slimmest advantage in those divisions is the Division Six battle between Moquin and Joshua Spann as the two sit just 19 points apart after seven weeks.
Up next for the NASCAR iRacing.com Tour Modified Series is the tricky triangle at Concord Speedway. Who will be able to attack the tri-corner short track with speed and agility to take the win? Find out here, next week at inRacingNews!
Until then, keep the hammer down and we'll see you at the track!
---
You may also like...
---