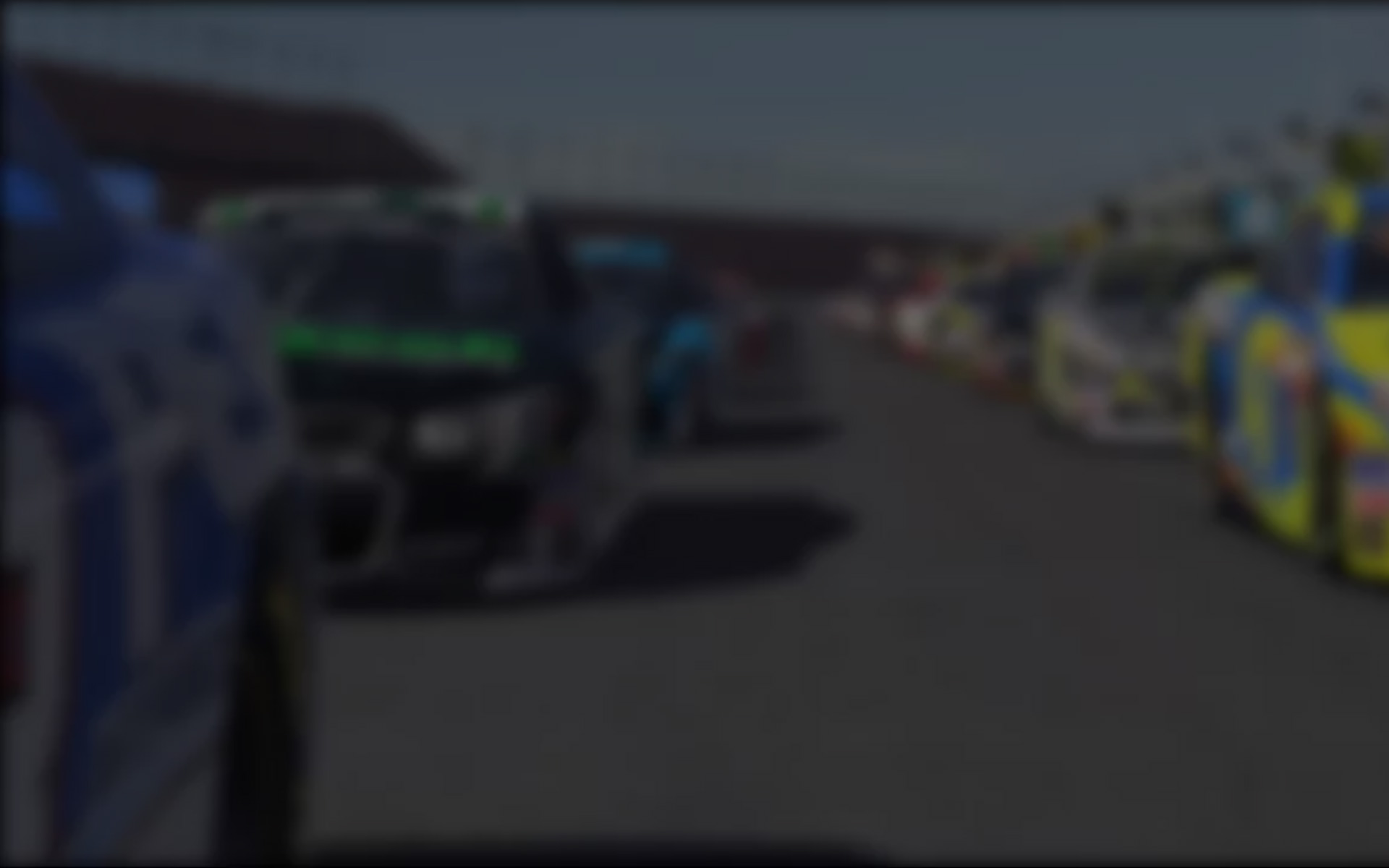 For the fourth time in nine weeks the inRacingNews Challenge competitors journeyed to picturesque Summit Point Raceway to do mixed-class battle in their SpecRacer Fords and Pontiac Solstices.  Although this was the iRNC's fourth trip to the West Virginia road course this season, it would be just the second time the series sim racers tackled the full ten turn, 1.98 mile circuit as their two most recent visits featured the compact Jefferson Circuit (forward and reverse).
Daniel López (1:21.884) pipped Rowald Nieswag (1:21.922) for fastest SRF qualifying time and also emerged as the top points scorer of the week, amassing 209 points on the strength of two wins in two starts (and leading 28 of 28 laps).  That was good for 63 more markers than Division One rival Gaston Taberner mustered from a week of online competition that saw him match Lopez' record of two for two, albeit in races with lesser strength of field.  Chris Hughson collected 137 points from a typically (for him) busy week that saw him take 22 wins from 26 starts.  In fact the second highest points total of the week went to Division Three's Jonathan Cooper who garnered 167 markers for finishing runner-up to Lopez on Tuesday.
López (1416) now enjoys a 170 point advantage over Hughson in the battle for the overall SRF lead and Division One title, with Taberner (1217) third.  Nenad Matijevic heads Division Two by 30 points from Nicolas Alho while Emil Spindel (793) tops Cooper (726) in Division Three.
James Nield (831), Tom Sullivan2 (677), Steven van Helsdingen (679), Brian Heiland (572) and Richard Plange are out front in Divisions Four through Eight, while Bruce Frame (399) enjoys a narrow lead over Sergio Rodrigo Simarro (388) in Division Nine.  Jim Karamanis (469) continues to lead Division Ten; ditto Mark Ussher (674) in Division Eleven.
The Pontiac Solstice action saw Division One's Hughson lead all the qualifiers (1:24.733) and all the racers with 176 points on the week after going two-for-two at Summit Point.  Divisional rival Pekka Verkamaki also collected a pair of wins but earned just 144 points for his efforts, seven more than Mark Dahlgren who bested Channing Preston by 2s in his loan outing of the week.  Keeping with the theme of perfection, Michael Vaughn went  four for four in WVA to earn 128 points while Duncan Coppedge closed-out the first division's top five with a win over Channing Preston in his lone start of the week.  Second fastest qualifier Chris Wiggins (1:24.879)  took seven wins in nine outings to score 126 points, two more than Division Two rival Nenad Matijevic collected from nine wins in 14 starts.
Hughson (1208) thus continues to lead the overall Solstice standings (as well as Division One), with Division Two leader Wiggins (1111) not far behind in the overall scheme of things.  Gerald DiPiero (778) and Moreno Bertani (765) are atop Divisions Three and Four and while Thomas Christian (761) may enjoy an insurmountable lead in Division Five, the battle for second features a dead heat between the trio of David Beattie, Andrey Yantsen and Joel Clancy who check-in with 308 points apiece.
Marshall Enloe (711) continues to lead Division Six,  likewise Jesse M Reid (589), Shawn Maier (623) and Ray Fournier remain in front of Divisions Seven, Eight and Nine.  In Division Ten it's John DeMento (311) still out front of Scott Malcolm (288) while Division Eleven sees Sergio Zenni (487) ahead of a tight battle between Anthony Ivetac (428) and Petrison Rocha (426) as the inRacingNews Challenge takes on the 12 turn, 2.25 mile ro-val at Charlotte Motor Speedway.
---
You may also like...
---