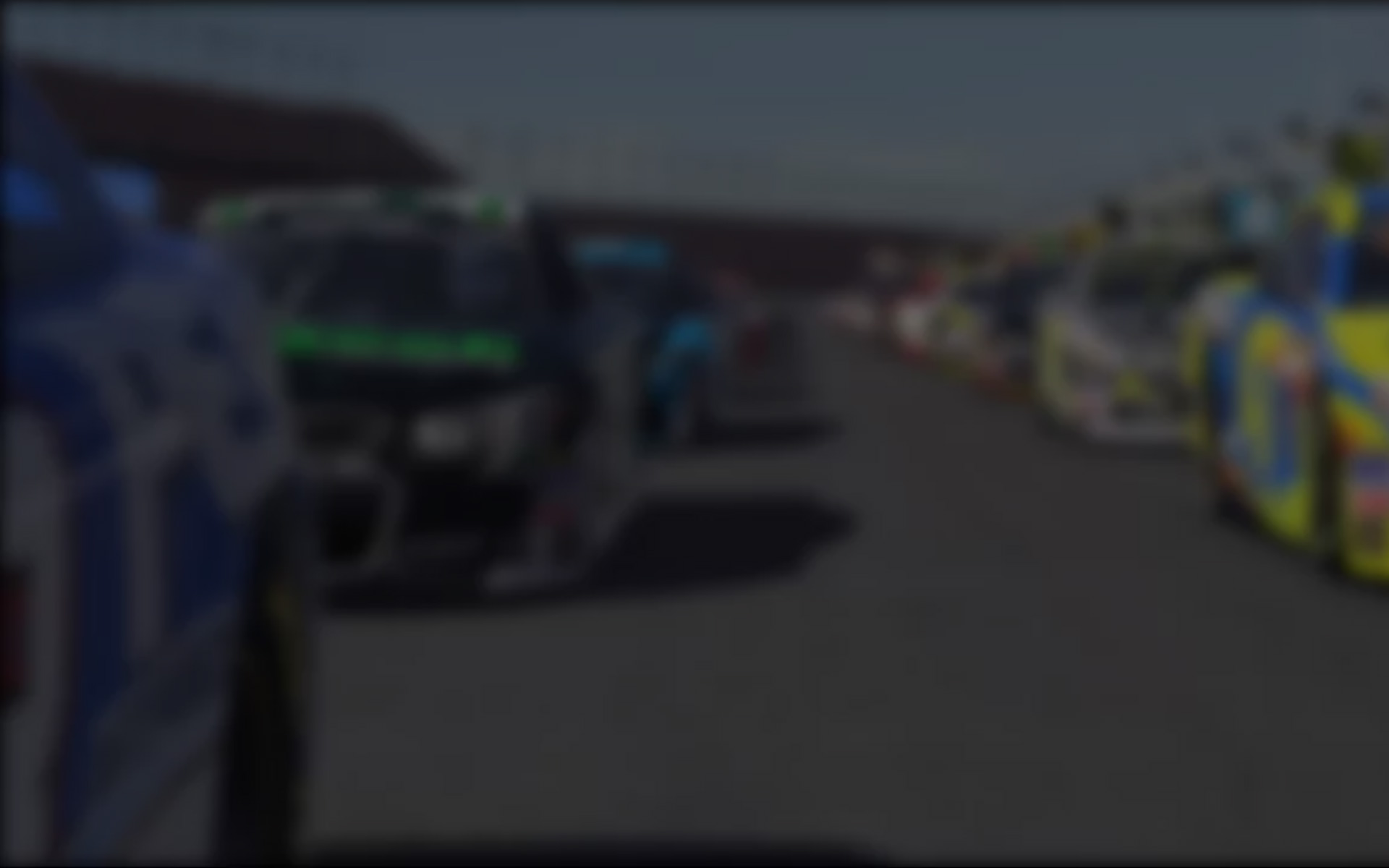 Week Two of the NVIDIA Cup brought sim racers winding down The Corkscrew at Mazda Raceway Laguna Seca. Some new faces worked their way to the front of the pack, while some of the front runners from last week struggled to keep their grip. Once again, the online racing competition was like a game of ping pong, with racers constantly swapping positions throughout the week.
Just to show how much back-and- forth that's involved in this series; only one racer who finished in the top five for the week stayed in the top five for the series standings. Marcello Maio, currently holding on to fourth place, was able to keep himself up front. Chasing Maio, is Artur Turcu, whom only managed a best finish of ninth at Laguna Seca, but is able to stay in the top five because of the points he secured at Lime Rock.
As Week Two pressed on, the point spread between racers remained close. Jake French leads the series with 368 points and eight wins. Deyan Ninov and Kaique Piropo follow in second and third, only separated by five points.
Scott Speed, Attila Sipos, and Tomasz Nogiec won the most races out of the 1800 iRacers. These three drivers won 12 races this week, leading a combined total of 382 laps. Aleksej Turaev had 68 starts and drove 745 laps, the most of any racer for week two.   And a tip of the iRacing.com hat to Riku Byckling got the most wins and the least incidents with a pristine ratio of three wins and zero incidents. That is some clean and excellent driving.
Next week, the racing goes back to Connecticut for some more action at Lime Rock Park. There, the seven turns offer fewer passing opportunities than Laguna Seca, so the racers will have to be prepared to get out front as early as possible. In some cases, they may have to work together at first to get a lead on the rest of the pack. Stay tuned to inRacingNews.com for more coverage of the NVIDIA Cup!
The NVIDIA Cup represents a partnership between NVIDIA, the world leader in high performance graphics cards, and iRacing.com, the world leader in motorsport simulation.  The overall points champion of the next six NVIDIA Cup seasons (each four weeks in length) will receive a great NVIDIA prize ranging from NVIDIA GeForce GTX 580 and GTX 570 graphics cards to NVIDIA 3-D glasses or an ASUS 3D monitor.  In addition, any iRacer running the NVIDIA logo as their primary logo on any car in a minimum of 20 official races is automatically entered in a random drawing to win a great NVIDIA prize pack.  This package will include an NVIDIA GTX 580 graphics card, an ASUS 3D monitor and a 3D glasses kit.  The prize pack will be awarded at the end of iRacing's twelve-long 2011 Season One and again at the end of 2011 Season Two.

Learn more about the prizes and NVIDIA's cutting-edge 3D technology at www.nvidia.com/object/geforce_family.html
---
You may also like...
---