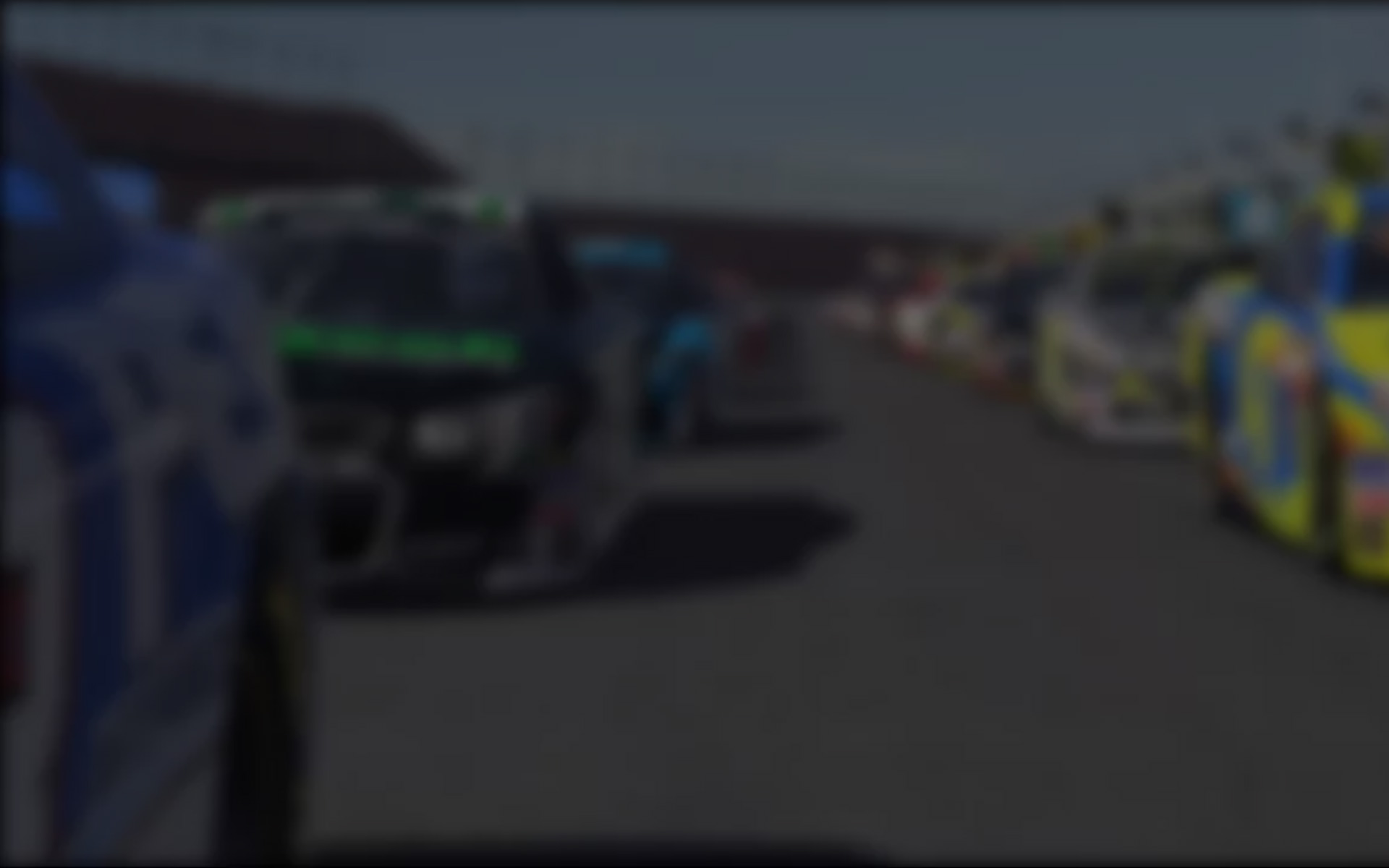 September 21st, 2011 by DavidP
Much like their physical world counterparts, competitors in the NASCAR iRacing.com Class A Series had a tough time fitting their arms around Richmond International Raceway. As a full moon fell over RIR, drivers put it all on the table, and let the rough side drag. For some sim racers, this proved to be the winning combination, while for others it had the making for a long night.
Harrison Donovan is hitting his stride as of late, and he made his way to the top of the charts in Richmond Week Six. It only took one start for Donovan to put his name at the top, even overcoming poor track position when the green flag dropped. Donovan led thirty seven of the 140 laps en route to the 294 point victory, edging out Paul Kusheba and Chad Coleman. As was the theme for the week under the lights, the yellow flag flew fourteen times in the race, slowing the field for sixty six laps.
Nick Ottinger continued his hunt to track down Alex Warren for the overall points lead, tying Kusheba for second overall on the week with 283 points. Ottinger started on the pole for both of his races, and found Victory Lane in a 4525 SoF to claim his points. However not to be completely outran, Warren put in an eight place effort on the week, and his 253 points were enough to maintain his ever shrinking points lead. Other notables scoring big points Week Six were Mitchell Hunt grabbing 270, Jon Adams with 244 and Jake Stergios tenth on the week with 243.
With all the focus being on Division One, and rightfully so, it often goes unsaid that iRacing has ten divisions of competition. Brandon Six is setting sail in Division Two, being chased by Al Rodriguez and Kevin V Turcotte. Division Three has a nice points battle shaping up between Phillip Allen and Jerry Giles, the two are only separated by twenty six points. Division Four has Jason Miller and Herry Dodd wrapped up in the points battle, while Division Five has Ron Tinordi out front. Guy Hulin and Jimmy Winn are in a tight one in Division Six, while Division Seven has Larry Hale running away and hiding with it. It's Terry Garska showing the way in Division Eight, Stephen Howell in Division Nine, and David Cirilli holding down the not to hotly contested Division Ten. All these drivers are learning more about the cars, and their racecraft every race they compete it. Look for some of these names to possibly challenge in Division One not to far from now.
Short track racing is stressful for even the toughest of challengers, and it showed this week as starts were down compared to previous weeks. Although nobody told Jimmy Winn who started eleven races, and grabbed two top fives. Dwayne Vincent and Terry Garska started nine races, while the highest Division One driver was Alex Kan with six. Kan led the way with laps led, wracking up 694, out of his possible 840. Shane Walters and Heath Hindman also put up big numbers in the laps-led category.
Next week the NiCLAS will head to the Windy City to take on the Chicagoland Speedway. This 1.5 mile "Cookie Cutter" track will challenge drivers to get their setups dialed for both ends of the speedway. Turn One is a relatively smooth, quick corner, while Turns Three and Four are extremely bumpy, which can cause the car to skate out from underneath even the most skilled of drivers. Big names are sure to be out for Week Seven, be sure to check back at inRacingNews for a full wrap up of all the weeks action.
---
You may also like...
---