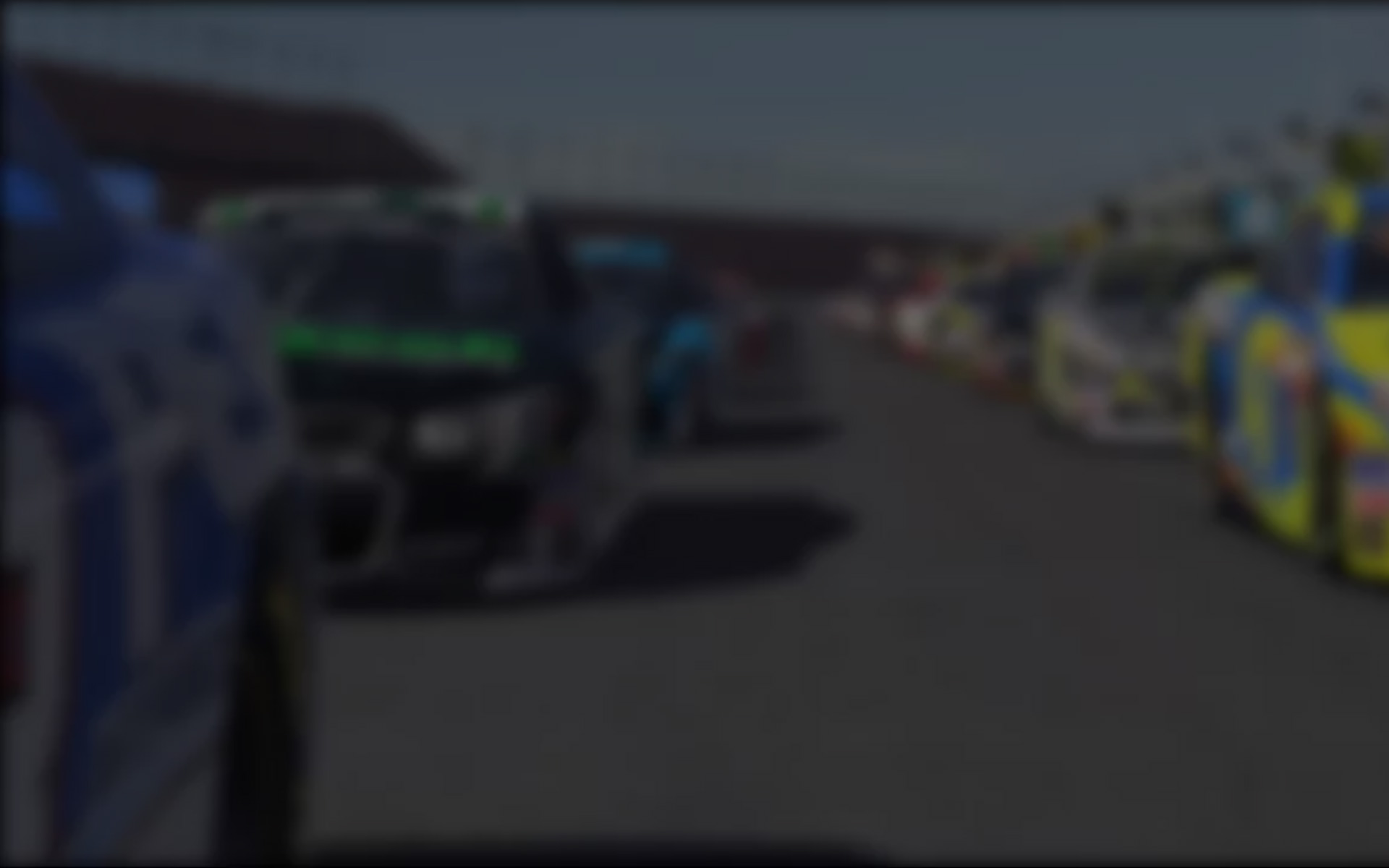 It's a glorious path to heaven for some and the bane of existence to others. In one moment, you could be having that special "Whincup" moment where you're ripping through the field, hitting all of your marks and feeling like you should be doing this racing stuff for a living. In the next moment, one could easily be asking, "Whose idea was it to put a corkscrew in a racetrack?" as you careen out of control towards the nearest concrete barrier.
Yes, that would be Mazda Raceway Laguna Seca which is, in my opinion, one of the most challenging/rewarding road courses in the United States. It has a little bit of everything so if your sim racing appetite is as picky as your mouth-chewing appetite, you might find yourself in a bit a trouble.
Still, it proved to be a sunny and enjoyable "virtual" day as the iRacing.com V8 Supercars Series made Laguna Seca its home for Week 6 of Season 3.
With a time of 1:21.763, it was Hi-Tec Sim Racing driver, Beau Cubis who took pole position followed by the Season 3 championship leader, Mitchell McLeod of 4 Motorsport. Tony Autridge of Trans-Tasman Racing and Michael Fulcher of Kamikaze Racing Team filled-out the second row of the starting grid with the top-five being completed by Demidov Motorsports' Ian Ford.
The green flag unleashed the field of almost 15,000 horsepower as the drivers headed into one of the most treacherous starting points in the iRacing service: the Andretti Hairpin. This carnage-hungry turn has ended the race of many sim-racers on Lap One but this time the skillful V8 drivers all survived to see another lap.
Not getting the best start off the line was McLeod as he was overtaken by Autridge within the first few seconds. This proved to be short lived, however, as Autridge got a little too much of the curb coming out of Turn 10 which saw his Ford Falcon on only its left side tires for a few seconds. Unable to turn during that time, Autridge was sent into the desert sand as both McLeod and Fulcher capitalized on this mistake by making the pass.
Always the man on a mission, SDC Motorsports driver Martin Carroll once again delivered an incredible performance. After starting in ninth position, Carroll accumulated only one incident point over the course of the 38 lap online race. Keeping his car clean was no easy accomplishment – especially on this circuit – but Carroll was up to the task at hand as he headed to another solid top-five finish.
Cubis had pulled away with a formidable lead at the start of the race. Leading 37 of the 38 laps, he sailed home to a dominating win to take the Week 6 victory. For McLeod, catching the leader proved to be too much of a task as he went on to finish in second position but over 7.5 seconds behind the victor.
The battle for the final spot on the podium was between Fulcher and Autridge. Trying to reclaim his lost position, Autridge was unable to close the 1.5 second gap between himself and Fulcher by the end of the race. Fulcher, who set the fastest lap of the race with a 1.22.611, enjoyed the fruits of his labor by securing his first championship podium finish of Season 3. Autridge, although unhappy with his Lap One mistake, completed the online race in a respectable fourth position followed by Carroll in fifth.
This Australian Strength-of-Field (SoF) race had a strength of 3314 and was split three times. The top-five finishers from the other splits are as follows:
Split 2/SoF 1876
1- Todd Parkes
2- Martin Creemers
3- Justin C. Allen
4- David Baxter
5- Adam Harden
Split 3/SoF 1248
1- Alan Meyer
2- Justin Parkinson
3- Jeff Gauci
4- Terry Worth
5- Tony Lynch
As we officially cross the Season 3 halfway point, the battle for the championship remains tight. McLeod has consistency on his side as he holds onto the lead with 1261 points. Separated by only 55 points, this week's winner, Cubis, sits in second with 1206 points. Autridge continues to hold steady in third (1127) while Fulcher moves up one spot to fourth (1039). Jake Burton rounds out the top-five with a very close 1024 points.
Week 7 takes the iRacing.com V8 Supercars Series to the Land of the Rising Sun with 27 laps at Twin Ring Motegi using the East configuration. It's been several seasons since the V8s have been heard at this 2.11 mile road course and the New Tire Model v5 will ensure that teams have their work cut out for them as they arrange their setups to navigate this 11-turn course. As an added bonus, Twin Ring Motegi will be a night race (the only one of the season). This should up the challenge as we continue the 2014 Season 3 iRacing.com V8 Supercars Series!
---
You may also like...
---