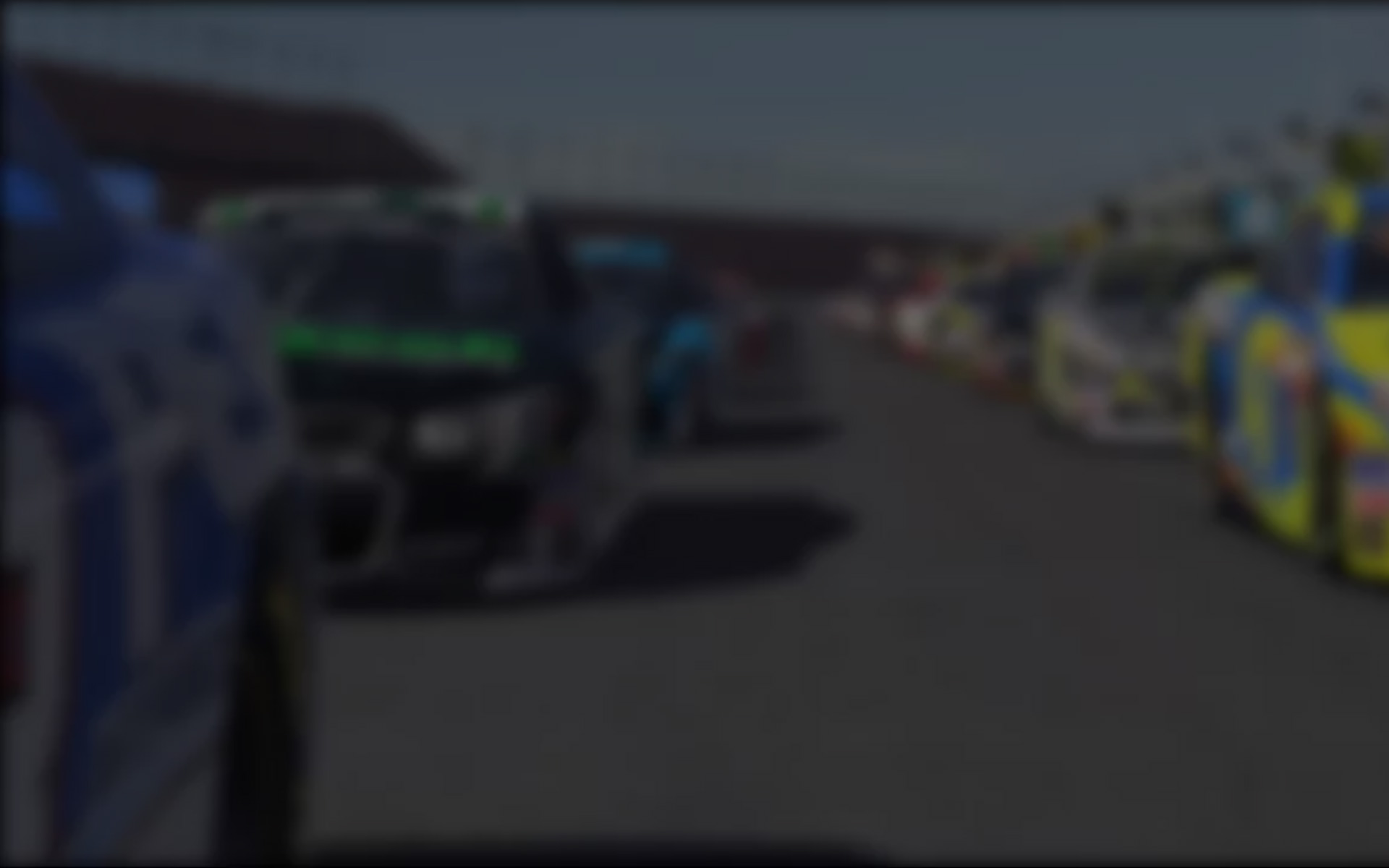 Round Five of the iRacing Korea League's 2nd Drivetech Challenge saw DongWoo Gang2 come out on top of a fierce battle with Jaebok Hyeon that saw the two SpecRacer Fords trade the lead – and a little paint – over the course of 25 laps of sim racing at Summit Point Raceway.
The race began with Wonil Lee on pole from Hyeon with Gang2 and Dong Gyu Kim on the second row of the grid.  The order was shuffled on the opening lap as an off-track excursion by Lee enabled Hyeon to grab the lead from Kim and Gang2 with the pole winner crossing the stripe in fourth place.
Hyeon's lead was anything but secure.  Although Kim fell out after a couple of laps, Gong2 moved into second and harassed Hyeon, never more than a couple of tenths behind.  Finally, Gong2 made his move on Lap 18 – forcefully – as contact with Hyeon sent the erstwhile leader momentarily off track.  By the time Hyeon recovered, Gong2 had made his escape.  Try as he might, Hyeon was unable to get close enough to truly threaten for the lead again as Gong2 crossed the line with 1.527s in hand.
Jeon completed a relatively uneventful (three incident points) drive to take the final podium spot, some nine seconds adrift of the victorious Gong2.  Lee came home fourth ahead of Juseop Jeong but had the consolation of setting the race's fastest lap of the race (1:23.435) on the 17th tour.
Click here to visit iRacing Korea's Facebook page.
---
You may also like...
---