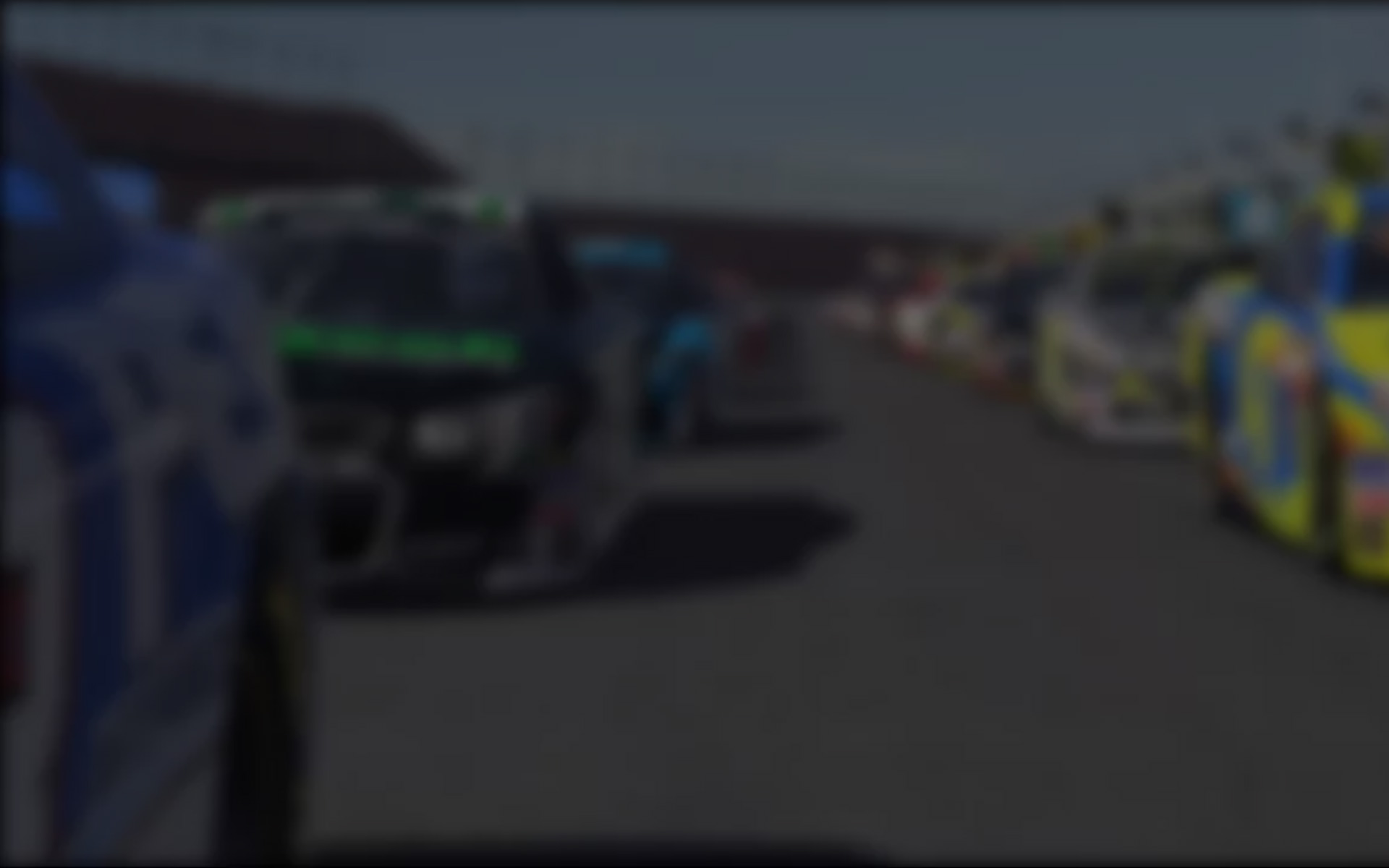 Week number nine in the Thrustmaster Mustang Challenge through the sim racers for a bit of a loop as they took their Mustang FR500S' to the 11-turn, 2.314-mile Okayama International Circuit for the first time in series history.  During the week a total of 639 drivers attempted to tackle the Japanese monster, but it was a familiar name who took the crown for Week Nine.  Dave Gelink (Benelux) took home the most championship points for the week and the fourth time in five weeks.
Weekly High Strength of Field
Gelink once again put his name at the top of the podium in the week's highest Strength of Field (SoF) event as he took home the victory.  The 3006 SoF saw Gelink leading 11 of the event's 16 laps and cruising to a margin of victory of 3.298s over second place driver Laszlo Kotrocz (England), who led five laps during the early stages of the race.  The final podium spot belonged to France native Evan Maillard followed by Vasiliy Zaitsev (Central-Eastern Europe) and David Jaques (New York) who finished in the fourth and fifth positions.
Weekly Standings
By earning the victory in the week's highest SoF event, Gelink also emerged as the top championship point earner for the week, accumulating 188 for his efforts.  Second place in the weekly standings belongs to Kotrocz, who also finished second to Gelink in the week's highest SoF.  Evan Maillard finished Week Nine in the third place (as well as finishing third in the week's highest SoF event).  Fourth place belonged to Carolina native Wyatt Foster followed by Kris Tarrant (Australia/NZ).
Following Foster's successful week of online racing, I was able to get his perspective on the car and track:
"The track is extremely slippery, more so than usual, the crests and tight low speed turns which makes it important to watch the rear tires," he observed.   "The car is fantastically fun to drive getting your trail braking correct to induce a little over steer is a majority of what makes you go fast."
"The car is fantastically fun to drive getting your trail braking correct to induce a little over steer is a majority of what makes you go fast."– Wyatt Foster
Season Standings
With the great amount of success he has enjoyed over the past few weeks, it is no wonder Gelink's series point lead grows greater after each completed week.  Gelink's 1303 points currently have him leading Brett McBurnie (Australia/NZ) by 330 points.  Balazs Mihaly (Central-Eastern Europe) sits in the third postion, 372 points back.  John Hille (Australia/NZ) and Mikey Grems (New York) round-out the top five after nine weeks of online racing.
Weekly Qualifying
To go along with this week's success, as well as previous weeks, Gelink added being the fastest overall qualifier at Okayama to his résumé.  Gelink's time of 1:43.085 was just fast enough to place him over second place Jon Tanko (Iberia) who ran a time of 1:43.105.  Kotrocz finished Week Nine in the third position followed by Giorgos Tzanetos (International) and Eric Foss (Texas) who completed the top five.
Weekly Time Trial
As well as qualifying fifth overall for the week, Giorgos Tzanetos put himself on top of the time trial podium for the week turning in a five-lap average of 1:43.699.  Kotrocz finished the week in the second postion followed by Sascha Thomaszik (DE-AT-CH), Kris Tarrant, and Simon Black (Australia/NZ).
Please check back next week as the Thrustmaster Mustang Challenge heads back to the United States for some action at the Sebring International Raceway.  Will anyone be able to beat Gelink as he looks to defend his weekly title for an amazing fifth week this season? As always, be sure to visit www.iracing.com to become part of the largest motorsports simulation community and www.thrustmaster.com for information on top-of-the-line equipment for both PC and console gaming.
---
You may also like...
---