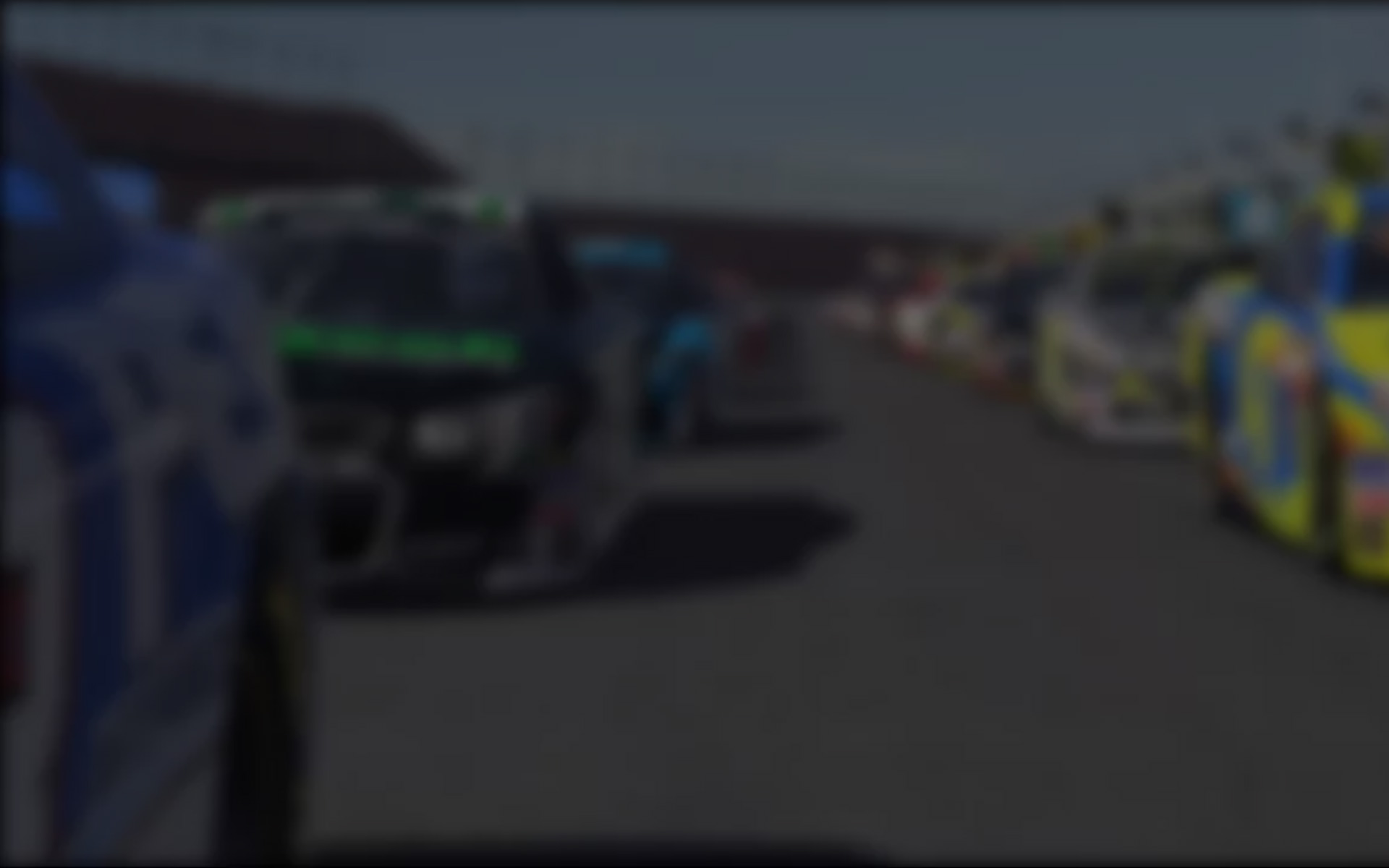 November 19th, 2018 by Jason Galvin
Three's a crowd. At least when it comes to the championship fight in the Lionheart IndyCar Series presented by First Medical Equipment.
Dan Geren vaulted himself into the title hunt for the first time all season, scoring a crucial win in a photo finish during the caution-free Big Joe Show GSRC Spectacular at Kansas Speedway Wednesday night.
Geren edged rookie Connor Harrington by .016 seconds, completing the winning pass on the low line in turn four on the final lap. The margin of victory was the fourth closest in series history.
"What an incredible race that was," said Geren, celebrating his third win of the season. "Hats off to both Chris (Stofer) and Connor. Those guys raced me so hard but so clean. Just an awesome run."
The win puts Geren 54 points back of championship leader Adam Blocker, who experienced technical difficulties and retired after just 36 laps, finishing 35th. Andrew Kinsella is six points back of the lead following a fifth place finish.
"I'm still mathematically in it yes," Geren said. "I've got to have a good run at each race. We have a road course at Road America coming up, that's one of Adam's and Kinsella's favorite tracks. I've got to get all the bonus points I can and be on my game at both ovals."
Harrington took the lead on two occasions late in the race as he battled with Geren and third place finisher Chris Stofer. After conceding the prefered low line in turns one and two, Harrington was ideally setup for the top side and a momentous run to the stripe off of turn four. But Geren made a move few could do on old tires, sticking the bottom and keeping enough momentum to win.
"My strategy was to have the shortest last stop possible and it worked out," Harrington said. "I just wanted to get to the top. The tires were gone, it was hot out, so if you could get outside and pinch him on the bottom you could drive away. It worked for two laps, but Dan just made a really good last corner and that pass, I have to give him all the props for that."
Stofer was happy to be back on the podium, but disappointed after leading a race-high 63 laps despite starting eleventh.
"I was hoping the pit cycle would let me get some time on them since I was leading, but we came out all together," Stofer said. "A lot of lapped traffic tonight, seemed like that was what we were contending with all race."
The race surprisingly featured no cautions despite a setup that saw tight racing throughout. Blocker's technical issues and Dustin Wardlow's early brush with the wall were the only two issues until Tony Showen retired 50 laps from the finish.
33 of the 36 starters finished the race, with 16 cars on the lead lap.
Brian Yaczik was the biggest mover in the top ten, advancing to fourth from his 16th starting spot. Yaczik is fifth in points, 16 behind Michael Goodman.
Pierre Daigle had a strong run in sixth, followed by Goodman, Bob Mikes, and rookies Tyler Graff and Stephen Laarkamp. Jason Galvin ran out of fuel in turn two on the final lap and slipped from sixth to 13th.
Three races remain for the three title contenders to battle it out. The Lionheart IndyCar Series presented by First Medical Equipment heads to the 1.25-mile Gateway Motorsports Park for a pre-Thanksgiving celebration of speed.
The Von Hansons 200 can be seen live on the iRacing eSports Network presented by Global SimRacing Channel at 10:35 p.m. EST on Wednesday, November 21.
---
You may also like...
---