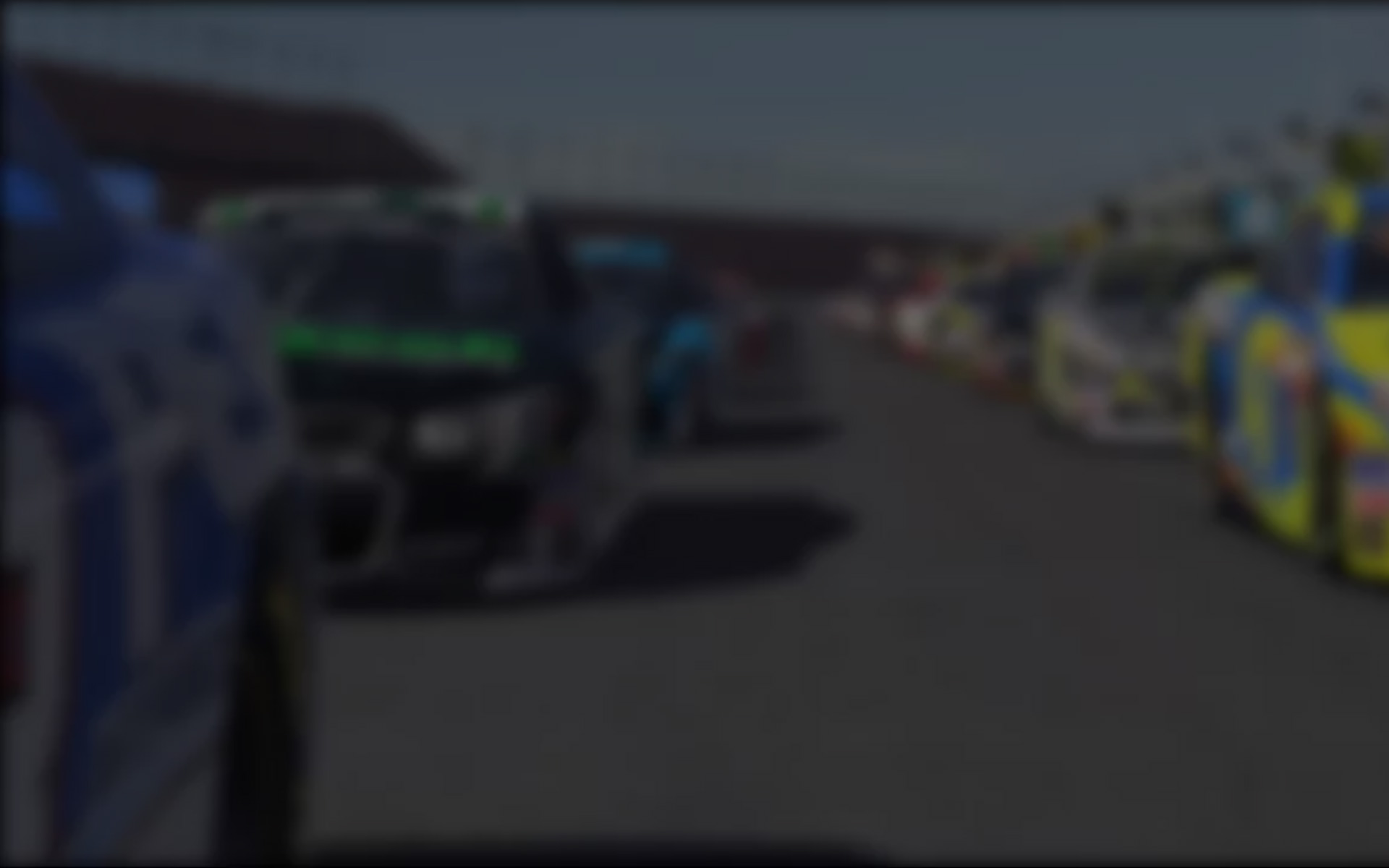 Al Smith Jr has been an iRacing member since April of 2012, but his racing career started well before that. Before iRacing, he raced and won in go-karts for three years. He did not stop improving in his transition from real world racing to sim-racing.  With nearly 400 online starts, he has 16 career oval victories to his credit  on iRacing – so far.
The 26 year old from upstate, New York also competes in the Upstate Racing League on iRacing where he races his Late Model.  In addition, Smith currently hosts and produces a New York-based racing league called the Upstate Racing Show.
You can learn more about Al Smith Jr in this first edition of Get to Know for 2014…
Q:    How long have you been sim-racing?
A:    I have been racing sim-racing for just over a year now.
Q:    How did you get started in iRacing?
A:    Had heard about it and had some friends that were doing it; got a steering wheel, signed-up and the rest is history.
Q:    Which race car driver in any racing series do you like the most?
A:    Like Tony Stewart because the man can drive and has driven just about anything he could.
Q:    What type of hobbies do you do outside of iRacing?
A:    Outside of iRacing I bowl, race r/c cars and am head NASCAR scorer for Devils Bowl Speedway in Vermont.
Q:    What is your greatest accomplishment on iRacing?
A:    Finished second in Tour Mod official championship and won a race at Talladega.
Q:    What car and track combination on iRacing would you like to drive in real life?
A:    I'd like to race a truck at Bristol or Martinsville
Q:    What type of racing do you like to watch on TV?
A:    I like to watch all sorts of racing on TV. Mostly, I watch the short track races and any of the smaller touring divisions when they are televised.
"When you wad-up a car there is no cost in fixing it. Just hit reset and look!  The backup car is all set and read to roll."
Q:    How do you think your fellow iRacers see you?
A:    I think they see me as a conservative, respectful driver. I do not like to take chances as I would rather finish second then wreck someone for the win.
Q:    What are three things that people on iRacing probably don't know about you?
A:     I own my own business. I am a TV personality for go-kart races, and I have 15 300 games in bowling.
Q:    What is your favorite racing series on iRacing and why?
A:    As of late I really like running the NASCAR Class A car in official races but in hosted and league love racing the Late Model in fixed set-up.
Q:    If there was one thing you could change about iRacing, what would it be?
A:    I think I would change the way iRating is awarded. I know I have been an innocent bystander to someone else's wreck multiple times and that kills my iRating. Also would like to see a way to have races progress from day to night with lights coming on and maybe a way to limit the amount of tires people can take during a race. Other than that iRacing has made me addicted to it.
Q:    What is one thing that you love the most about iRacing?
A:    The fact that when you wad-up a car there is no cost in fixing it. Just hit reset and look!  The backup car is all set and read to roll.
Q:    Overall, how do you rate your success on iRacing?
A:    Overall I'd say that my overall success on iRacing doesn't reflect my driving ability because mainly run hosted session in my own league I run called Upstate Racing League and racing with the Can-Am Series. I'm working on becoming better, but I have no complaints. It is just fun.
---
You may also like...
---