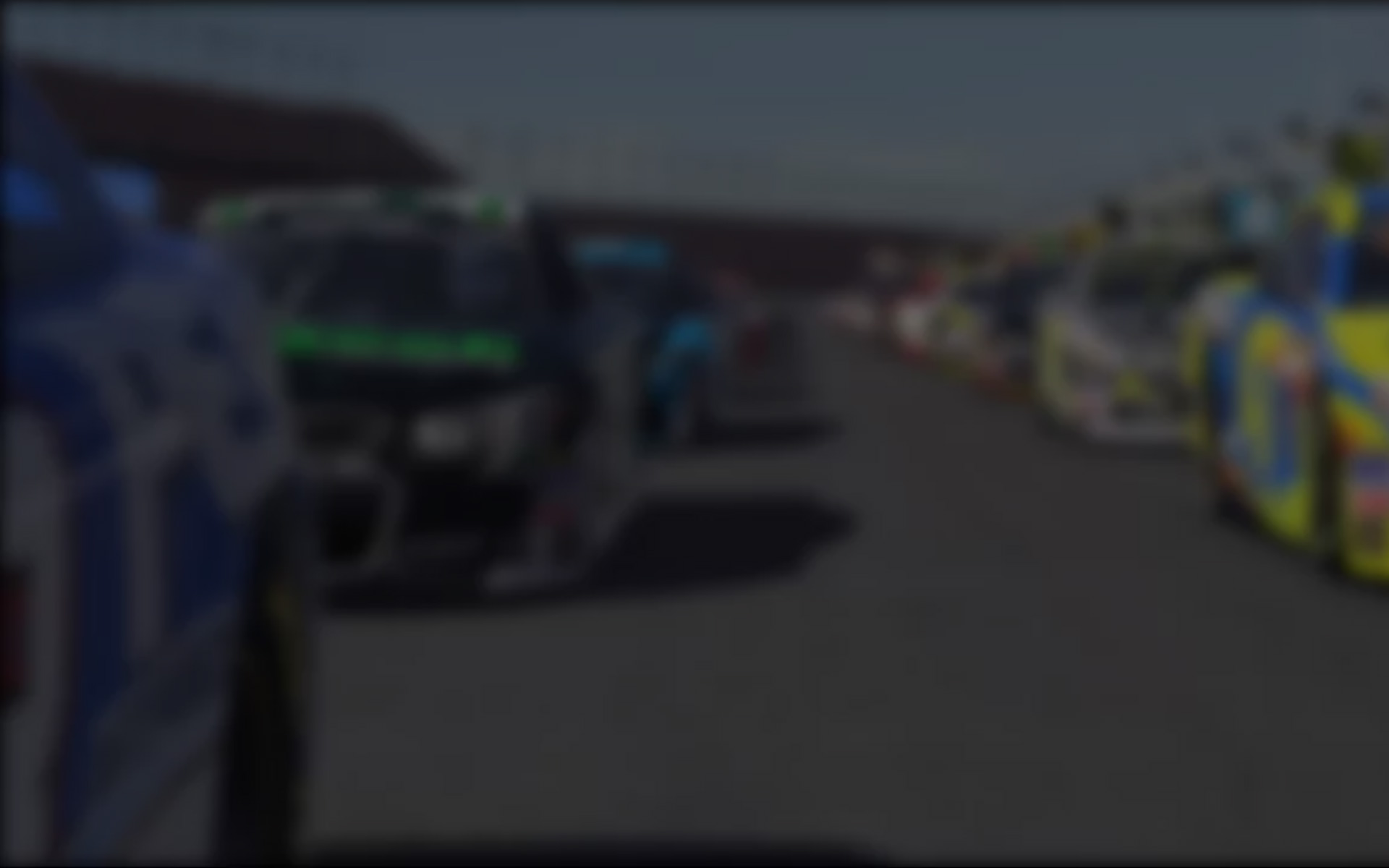 When you think of sim-racing veterans, one of the names you have to put on the list is Allan Paterson. Born in Falkirk, Scotland, Paterson has been on iRacing since December of 2009 after having has first encounter with virtual racing 20 years ago. The 52 year old now living in Wrexham, North Wales has scored eight career victories in his time on iRacing, with his latest victory coming at Mazda Raceway Laguna Seca in the Skip Barber Race Series. Although this is his favorite hobby there is more to Allan Paterson than just sim racing. You can learn more about him in this week's Get to Know…
Q:    How long have you been sim racing?
A:    Well I first dabbled with GP2 in 1994 whilst I was still club racing with an MGB in the UK but I really only started to look at sim-racing seriously when hot lapping in GTR2 and trying to get on the leaderboards over at "No Grip Racing" in 2008.
http://www.nogripracing.com/forum/forumdisplay.php?f=116
Q:    How did you get started in iRacing?
A:    During 2009 I became aware of iRacing when the No Grip iRacing Forum got more active. I had always liked the idea of racing other real people but had been put off doing it with GTR2 with all the hassles of having the "right" files on my HD. You can blame Matt Leach if you really want as he made a post about an iRacing "3 for 1 month" promo deal running up to Christmas that year and I decided to treat myself to an early present. The person who helped me most in the early days was Lincoln Miner; without him it would have taken me twice as long to get out of Rookie, so I owe him several beers when (hopefully) one day I meet him for real.
Q:    Which race car driver in any racing series do you like the most?
A:    Being a Scot (and old!) my heroes are Jim Clark and Jackie Stewart but when my dad built me my first Scalextric circuit he would be Graham Hill and I was always Jochen Rindt. My appreciation of my fellow countrymen came later. Of the modern era drivers I'd probably say Tom Kristensen and Allan McNish. I'm a massive sportscar/Le Mans fan at heart.
Q:    What type of hobbies do you do outside of iRacing?
A:    iRacing is my hobby and easily the best one I have had since stopping racing for real. I have a young family and they are the priority so being able to race other people competitively and still be at home is a fantastic bonus. Plus new chassis are cheap on iRacing, thankfully!
Q:    What is your greatest accomplishment on iRacing?
A:    Well I've not had many wins but I have had a great time; hopefully it is that my opponents will know I'm a hard, competitive but fair racer. For the last couple of seasons I've been building and sharing my set ups for the HPD and they seem to be well accepted by my fellow racers so I am very happy about that. I also update the Weekly Driver Count statistics on the main General Forum which I know is data followed with interest by many.
http://members.iracing.com/jforum/posts/list/2322320.page
Q:    What car and track combination on iRacing would you like to drive in real life?
A:    That is tricky as the obvious choice would be the HPD at Spa but there are several USA tracks I did not really know before joining iRacing that I now really like. Road Atlanta would be my first choice of those and, if I had to swap the HPD for a Skip Barber, I'd happily take it.
"If I ever stop racing I'll remain around just to be involved in this great community."
Q:    What type of racing do you like to watch on TV?
A:    Having done club racing, for 15 years, before I stopped, I find spectating really hard as I'd rather be out there.  But since F1 is so far out of reach I do enjoy watching the races when I get a chance; the technology and the strategy are just as interesting to me as the actual racing.
Q:    How do you think your fellow iRacers see you?                                                                                                                                                                                               A:    As well as being a competitive and fair racer I hope my (too many) contributions on the forum are mainly constructive and helpful.  It is a great community and I have made many new friends across the globe. That has been a terrific and unexpected bonus to being a member of iRacing. If I ever stop racing (I've promised my wife I might do that at 65 in 13 years' time) I'll remain around just to be involved in this great community.
Q:    What are three things that people on iRacing probably don't know about you?
A:    (Gets trumpet out of its case), I held the lap record at Cadwell Park for MGBs for six years, three of which were after I retired from club racing in 2000.
My favorite number is 14 and it turns out that is Fernando Alonso's favorite too.  It is a shame I don't have 10% of his talent.
I help to run a real car club (www.ccscc.co.uk) which is a small club mainly made of people who do or used to race in various championships in the UK and Europe.
Q:    What is your favorite racing series on iRacing and why?
A:    Proto/GT, is, hands down the best series on the service. I've run every season since the start. In my club racing days the championship I took part in used to have four different classes racing together.   I like multiclass/car racing, it adds an extra dimension to it. I also help to organize a UK&I Club Skip Barber League on a Monday night which is great fun; Qualifying and the race are broadcast live on BSRtv (British Sim Racers) on YouTube.
http://www.youtube.com/channel/UColl97ODlU5v7ilPuzVrDTQ
Q:    If there was one thing you could change about iRacing, what would it be?
A:    I am 100% behind Dave Kaemmer and the NTM but if I had a wish granted it would be to make a couple of temporary Dave clones that could help him get the tyre model finished sooner (as only a clone could match his standards – with apologies to Eric!).
Q:    What is one thing that you love the most about iRacing?
A:    Competitive racing at a fraction of the cost of real racing and ease of use.  I know that is two but hopefully you are not counting.
Q:    Overall, how do you rate your success on iRacing?
A:    Like most on the service I'd hoped I would do much better at the beginning than I have but within a few months I realized I would never make Alien grade. Thankfully there are not too many of them and I am now reasonably comfortable as I edge slowly but surely towards the top 5% on the service (Road only). If I can sneak a set of new pedals in the house without my wife noticing I may even get inside the top 5% . . . and avoid a critical injury!
---
You may also like...
---