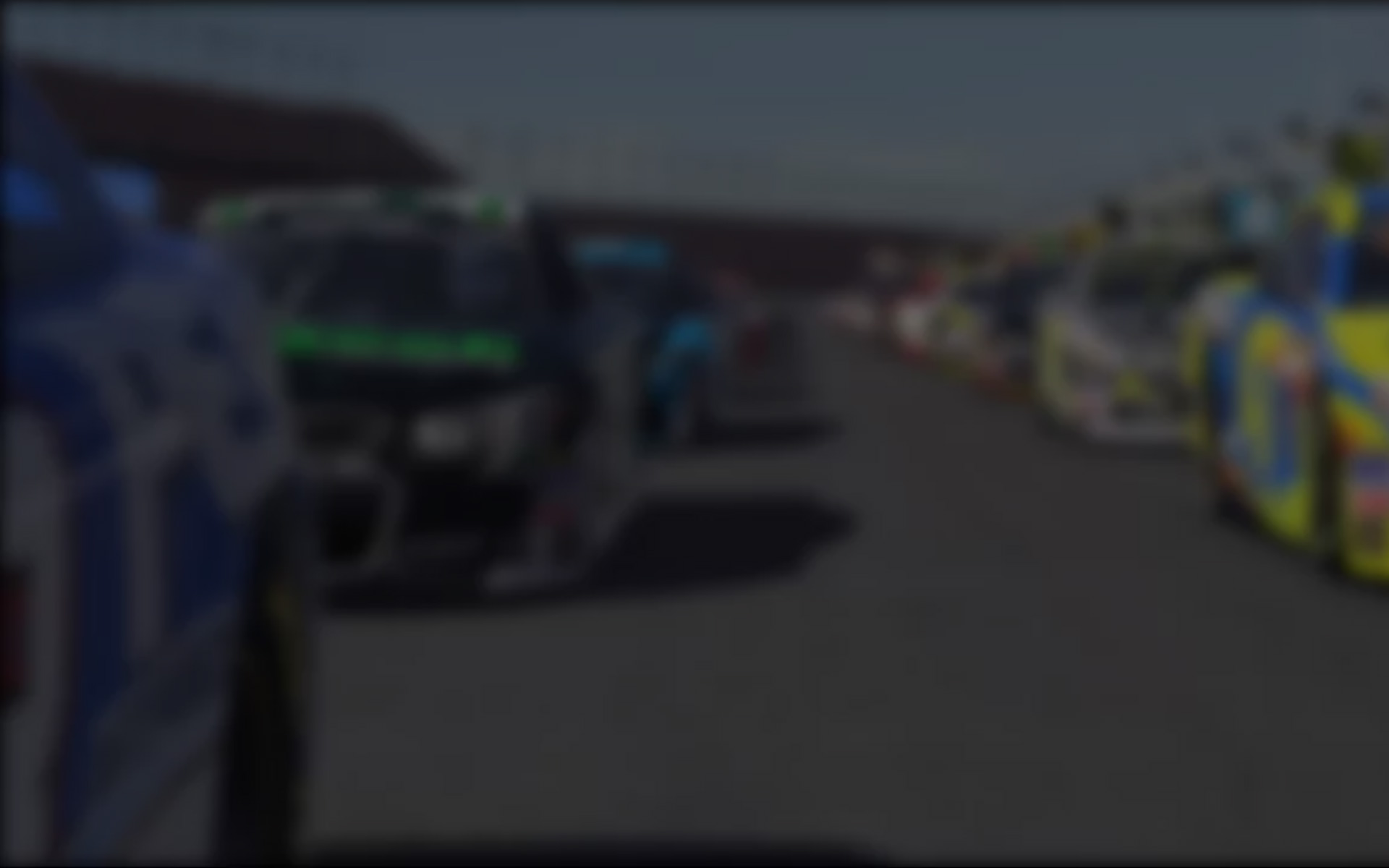 Andre Trego of Illinois has done a lot on iRacing since joining the service in October of 2010. He has earned 23 victories in 226 road course races, including victories at Okayama International Circuit and Summit Point Raceway. His first road course victory came at Oulton Park Circuit in 2012 Season 1 of the Mustang Challenge. He ended up winning the championship for Division Five that season and backed that up with a runner-up points finish in Division Two the following season. With an iRating of 3812 and ttRating of 1810, Trego has also won two Time Trial championships in the Mustang Challenge, including the overall title in 2012 Season 2.
There is plenty more to learn about Andre, and you can learn at least some of it (:)) in this week's edition of Get to Know…
Q: How long have you been sim-racing?
A: I started sim racing in 1987 with Test Drive on an Amiga 500.  I bought my first wheel, an Act Labs RS, in the late 90s for NFS3 Hot Pursuit and used it also with Porsche Unleashed. The wheel finally broke, I had kids and not much spare time, so I left the genre for about five years, then returned with GT4 on the PS2.
Q: How did you get started in iRacing?
A: Oddly, I heard about it on a flight sim forum where people were talking about the new release of Microsoft Flight and that it might be online only.  This wasn't widely accepted as possible and someone mentioned that the online-only model works quite well with a racing sim they use called iRacing.  One Google search later and here I am.
Q: Which race car driver in any racing series do you like the most?
A: I like many drivers in many different series.  If I had to pick a favorite though, it would probably be Jan Magnussen.
Q: What types of hobbies do you do outside of iRacing?
A: Playing outside in the street is dangerous, I don't do that anymore.
Q: What is your greatest accomplishment on iRacing?
A: I'd have to say getting up the courage to join that first race session.  I had been practicing and running Time Trials for a long time, but once I had committed to the race, there were just the nerves: anxious anticipation, shaking from adrenaline.  It was really like nothing I'd experienced online before and I was hooked.
Q: What car and track combination on iRacing would you like to drive in real life?
A: In real life, Eau Rouge would probably scare the bejesus out of me, but the Corvette at Spa.  I really enjoy that car on that track.
Q: What type of racing do you like to watch on TV?
A: I prefer watching GT races. Grand Am, Blancpain Endurance Series, ALMS, but I'll also watch NASCAR.  Pretty much any auto racing that's on, I'll watch I guess.
Q: How do you think your fellow iRacers see you?
A: I hope they see me as a fair, clean and competitive driver that will help wherever I can.
Q: What are three things that people on iRacing probably don't know about you?
A: I have a raging case of Coulrophobia.  Ihay ancay eakspay igpay atinlay.  I am deathly allergic to horses.
Q: If you could go back and see one race from the past (past Monaco GPs, Daytona 500s, etc.), live at the track, what race would you choose?
A: 1988 Monaco GP, if for nothing else but to see Senna's qualifying lap in person.  That, and hey, it's Monaco.
"I now have people that I talk with in Spain, Brazil, Ohio and all over thanks to this service.  Truly a global community . . ."
Q: What is your favorite racing series on iRacing and why?
A: Official iRacing series I would say the Prototype and GT Challenge MC.  That style of racing is very exciting, challenging and a lot of fun.  Outside that, the league I'm in, Continental Endurance Sports Car Series is just a blast and managed very well, which has been getting most of my attention lately.
Q: If there was one thing you could change about iRacing, what would it be?
A: iRating per car instead of overall.  The different cars and series require such vastly different skill to do well, that I don't think one number for all cars fits properly.  I get why it is the way it is, I just wish it could be different.
Q: What is the one thing that you love the most about iRacing?
A: With the risk of sounding cliché, I really enjoy meeting and making friends from all over the world.  Outside of iRacing, I now have people that I talk with in Spain, Brazil, Ohio and all over thanks to this service.  Truly a global community and we're really not all that different; At least not us motorheads.
Q: Overall, how do you rate your success on iRacing?
A: I measure my success by how much fun I am having in the service, whether I am winning races or not.  For that, I would say 9 out of 10.  Sometimes I get frustrated, but overall, I sure am having fun, which is what it's all about for me.  Otherwise, I'd just go outside and play in the street.
---
You may also like...
---