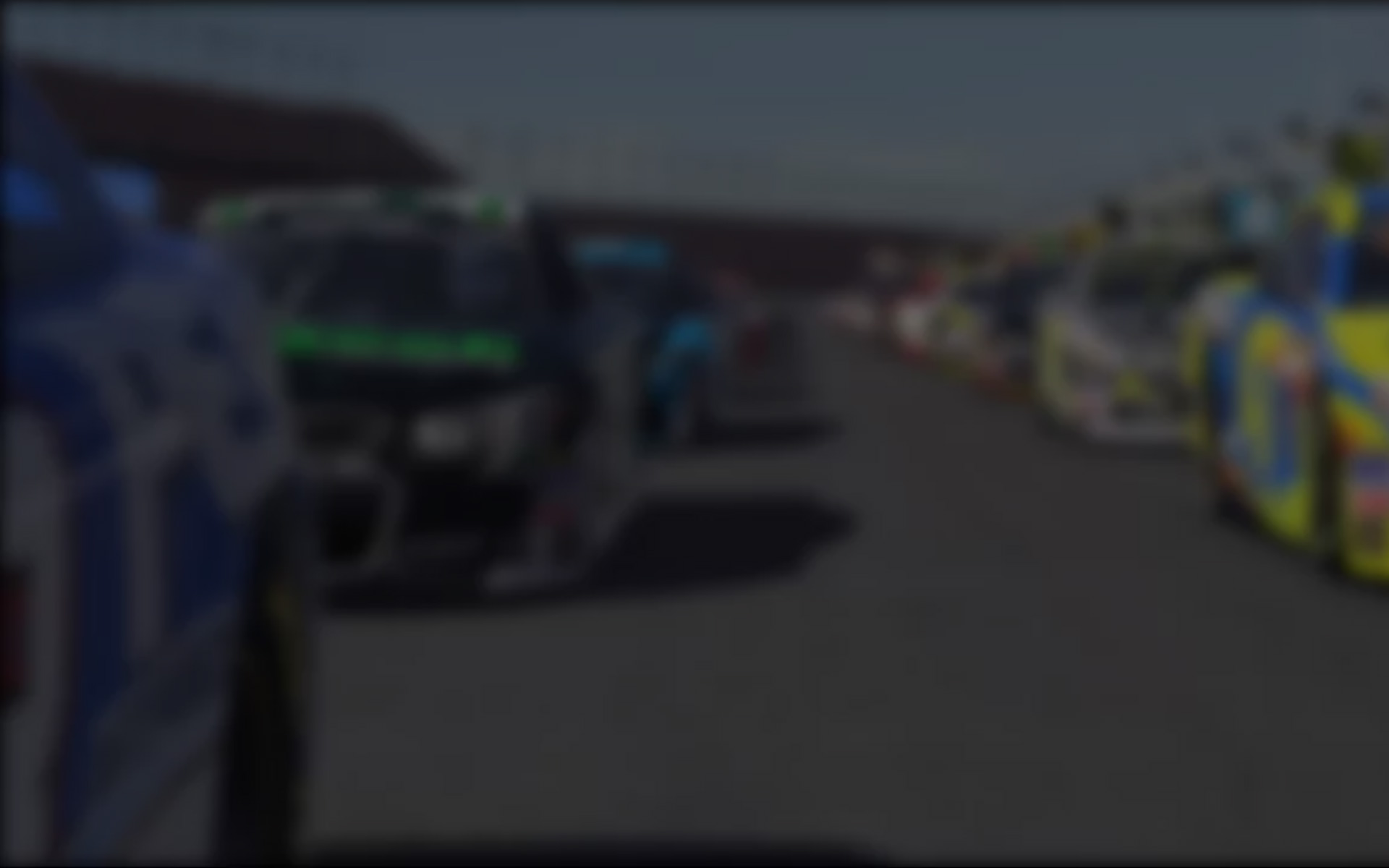 This week I interviewed 22 year old Anthony Kernich from Adelaide, South Australia. Now, Americans' common stereotype for "foreign" drivers is that they are superb road racers and a majority of the tracks they run are road courses.  As the saying goes, there is a reason that stereotypes are stereotypes: because they are true. Kernich has a 4298 road iRating. A member since March 22, 2011, Kernich has started 288 road races, and has 160 top fives and 42 wins to his credit, the most recent coming in the GRAND-AM Sports Car Series at Kansas Speedway.
Yes, Anthony Kernich is definitely a top driver on the road side of iRacing . . . but his talents on ovals are even more formidable.  He has started 553 races on the oval side of iRacing, and has crossed the finish line first in 56 of those starts. He won the 2012 Season 3 NASCAR iRacing.com Class B Series championship for Division 2 and in Season 2 of this year, finished P2 overall in both the NASCAR iRacing.com Class B and Class C Series. With an iRating of 6012, Kernich is definitely a contender in the sim-racing world, whether it is on the Daytona oval or the Daytona road course.
I had the chance to talk with Anthony about sim-racing and the highlights of his career in this week's edition of Get to Know…
Q: How long have you been sim racing?
A: I've been sim-racing since I was about eight years old with F1 2000 on the PC. I then raced console games for a long time, mainly GT4 on PS2.
Q: How did you get started in iRacing?
A: I saw it on a few forums and wanted to give it a go. Got the three months for one deal in March 2011 and haven't looked back since.
Q: Which race car driver in any racing series do you like the most?
A: Always been a fan of the late, great Greg Moore. A great talent and a true hard charger. Such a tragedy that he was taken from us so young.
Q: What type of hobbies do you do outside of iRacing?
A: I've always been a keen chess player. Been getting into it again recently. I am also a keen tennis follower; don't play the game though.
Q: What is your greatest accomplishment on iRacing?
A: So far it's been reaching the 6000 iRating on the oval side and participating in the top split of the 2013 iRacing Daytona 500.
Q: What car and track combination on iRacing would you like to drive in real life?
A: I've always loved the trucks at Rockingham and Darlington, so naturally those two tracks I'd love to drive in real life. I'd also love to be able to experience the famed Indianapolis Motor Speedway at 220 mph someday.
Q: What type of racing do you like to watch on TV?
A: Pretty much everything four-wheeled . . . NASCAR, F1, V8 Supercars, Indy Cars, etc.
Q: How do you think your fellow iRacers see you?
A: They see me as the odd man out, being one of the only non-North American oval racing drivers who regularly competes in all series across the service. They also see me as a hard racer who doesn't like giving up spots.
Q: What are three things that people on iRacing probably don't know about you?
A: I am distantly related to the future Queen of England and also Andy Murray. I am also a qualified chemist.
"Always been a fan of the late, great Greg Moore. A great talent and a true hard charger."
Q:  If you could go back and see one race from the past (past Monaco GPs, Daytona 500s, etc.), live at the track, what race would you choose?
A: I think the Indianapolis 500 in 1992 would be my choice. Many of the greats from the past were at or near retirement and the changing of the guard was approaching. Then there was the race itself, the closest Indy 500 ever and a crash-fest from start to finish.
Q: What is your favorite racing series on iRacing and why?
A: I would have to say the Radical. It's a great little car and it's so under-utilized in the service, yet the racing is so intense and the car is so great to drive.
Q: If there was one thing you could change about iRacing, what would it be?
A: I'd love to be able to have multi groove racing, especially at the larger tracks, like Michigan, Texas, Homestead, among others.
Q: What is one thing that you love the most about iRacing?
A: The laser-scanned tracks. I can watch a race on television and know that every little detail of the track is exactly the same in game.
Q: Overall, how do you rate your success on iRacing?
A: I think I've been pretty successful, considering I didn't do any oval racing before I came to iRacing. I've reached 10,000 combined iRating and won races in many different cars. Haven't yet reached oval Pro, but I am trying in S3 2013.
---
You may also like...
---