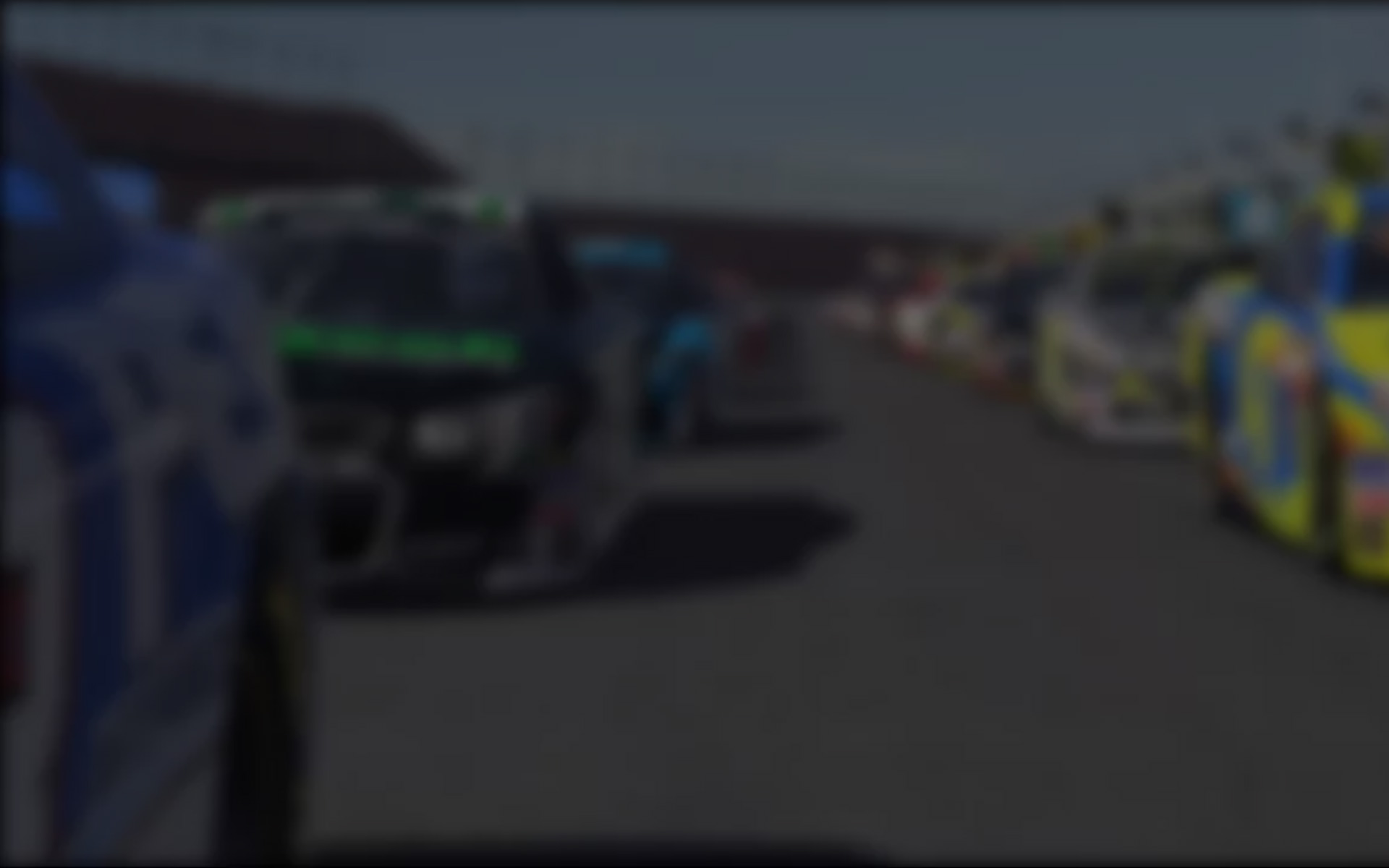 Have you ever heard the saying "the facts don't lie?" Well in this case, they kind of do. The driver I interviewed for this week may not have the best iRating, and he may not be a Pro or Class A driver, but he is always a threat for the win, every time he is on the track. He is also the co-owner of his very own racing team on iRacing which was founded three months ago. The driver I interviewed for this week is Blaze Carlson.
Blaze Carlson has accomplished a great deal on iRacing and at a young age. The 16 year old, living in Marshalltown, Iowa, has started over 700 oval races and 20 road races since joining the service in June of 2010. He has scored 54 career oval wins as well as 50 pole positions and 259 career top five finishes. He has won at tracks like Daytona International Speedway, Pocono Raceway and Lanier National Speedway in a variety of cars, including the Chevrolet Impala Class A, the Chevy Silverado and the Legends Ford. He has completed nearly 30,000 laps and has led about 12% of them. So you know some of the basic facts about him, but do you know what his favorite part of iRacing is? Do you know the name of his newly formed iRacing team? Find out in this week's edition of Get to Know…
Q:    How long have you been sim racing?
A:    I started with Bill Elliott's NASCAR Challenge and came straight to iRacing.
Q:    How did you get started in iRacing?
A:    While browsing through Kyle Rowdy Busch's career stats, I saw an ad for iRacing.com.
Q:    Which race car driver do you look up to the most?
A:    Dylan Martin, Chase Elliott and Kyle Busch
Q:    What type of hobbies do you do outside of iRacing?
A:    My favorite hobby is making the trip to Iowa Speedway and helping others at Big Kmart.
Q:    What is your greatest accomplishment on iRacing?
A:    Competing in the Race King 300 and forming Full Throttle Motorsports.
Q:    What is one long term goal that you hope to still accomplish in iRacing?
A:    Adding Chase Elliott to Full Throttle Motorsports and winning the oval DWC together with Aarons.
Q:    What type of racing do you like to watch on TV?
A:    NASCAR and anything at Iowa Speedway.
Q:    How do you think your fellow iRacers see you?
A:    Future DWC Champion in the #9 Aarons Green Machine.
Q:    Who is Blaze Carlson outside of iRacing?
A:    A hard-working individual who loves his job at Big K and loves sim racing with his best friends Dylan Martin and Chase Elliott.
Q:    If there was one thing you could change about iRacing, what would it be?
A:    Adding a GWC System and safer barriers at short tracks because they are dangerous.
Q:    What is one thing that you love the most about iRacing?
A:    Being able to race with real drivers and best buddies like Chase Elliott and Dylan Martin at Iowa Speedway.
Q:    Recently, you formed a new team on iRacing called Full Throttle Motorsports, could you tell us more about it?
A:    Full Throttle Motorsports is a soon to be powerhouse iRacing team consisting of only the best drivers in iRacing. We hope to go DWC someday and give up-and-coming drivers a shot. Current drivers are Blaze Carlson (me) and Dylan Martin. FTM was founded in October of 2012.
Q:    Overall, how do you rate your success on iRacing?
A:    9/10, because 9 is my favorite number like Chase Elliott and because I need to improve.
---
You may also like...
---