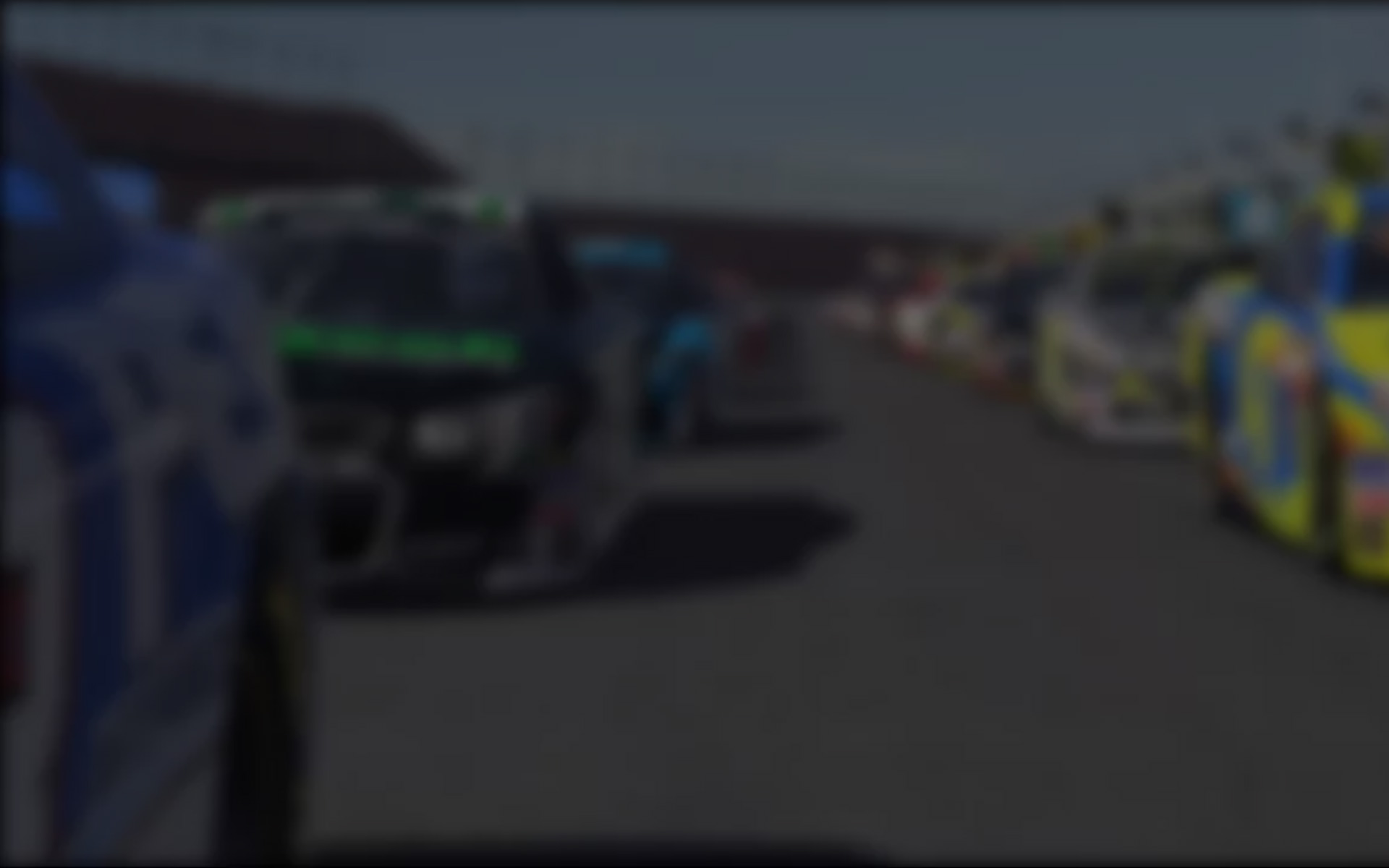 Cody Byus, Joshua B Gerrald and Brandon Kettelle all have a couple of things in common. One thing is that they will all be racing in the upcoming NASCAR iRacing.com Pro Series in order to qualify for the 2013 NASCAR iRacing.com Series World Championship; another is that they all qualified for the Pro series in Season 2 of the NASCAR iRacing.com Class A series. Joshua and Cody were separated by two points for the championship, with Joshua coming out on top, but that is a story for another day. Brandon Kettelle finished seventh in points by starting 18 races and scoring a victory at Talladega Superspeedway in May, along with six top five finishes and 12 top tens.
A 15 year old from Cape Coral, FL, Brandon has already accomplished much in the nearly two years he has been on iRacing. After joining iRacing a day after Christmas in 2010, he got a late Christmas present by winning his first career oval race in the Legends Cup as South Boston Speedway. Overall, he has started nearly 500 races and has visited victory lane nearly 10% of the time. On the road side of iRacing, he has started more than 50 races and has won over 15% of the time. He has won races on tracks like Iowa Speedway, Okayama International Circuit, Texas Motor Speedway, Daytona International Speedway and Summit Point Raceway. With an oval iRating of 5842, you will more than likely always find him in the top splits of races. Recently I has the chance to  talk to talk with him about iRacing, his thoughts on making Pro and what he expects to accomplish in the Pro Series for this week's edition of Get to Know…
Q:    How long have you been sim racing?
A:    I have been sim racing since 2010 racing in a league on NASCAR Racing Season 2003. I do, sometimes, go back to it to race every now and again.
Q:    How did you get started in iRacing?
A:    My friends Connor Babel and Chris Overland told me to get iRacing in Dec 25 2010 and I did . . . and I really liked it!
Q:    Which race car driver do you look up to the most?
A:    I look up to Mark Martin the most.  He is a fantastic race car driver and one of the nicest guys in the garage.
Q:    What type of hobbies do you do outside of iRacing?
A:    I go to my local race track (Punta Gorda Speedway) about once a month to see the exciting racing and I also race a champ kart at East Bay Raceway time to time.
Q:    What is your greatest accomplishment on iRacing?
A:    Earning my Pro license in 2012 Season 2 in the Class A series and qualifying into the NASCAR iRacing.com SWC race at Atlanta where I qualified third.
Q:    What is one long term goal that you hope to still accomplish in iRacing?
A:     I would love to become a Pro/WC driver and win a race in the series.
Q:    What type of racing do you like to watch on TV?
A:    I watch mostly NASCAR, usually all series.
Q:    How do you think your fellow iRacers see you?
A:    I think my fellow iRacers see me as a cool guy to hang with and race with.
Q:    Who is Brandon Kettelle outside of iRacing?
A:    I'm just a normal guy who goes to high school and hangs out with my friends and family.
Q:    If there was one thing you could change about iRacing, what would it be?
A:    I wish we could go back to the old style of restrictor plate racing from Nov 2011 where we would get major runs with big packs or have the high lane work at other tracks.
Q:    What is one thing that you love the most about iRacing?
A:    I love how real it is and just the experience, meeting new friends and having fun.
Q:    Overall, how do you rate your success on iRacing?
A:    I think I'm doing pretty good considering how long I've been doing it. I hope to have more success in this up and coming Pro series!
---
You may also like...
---