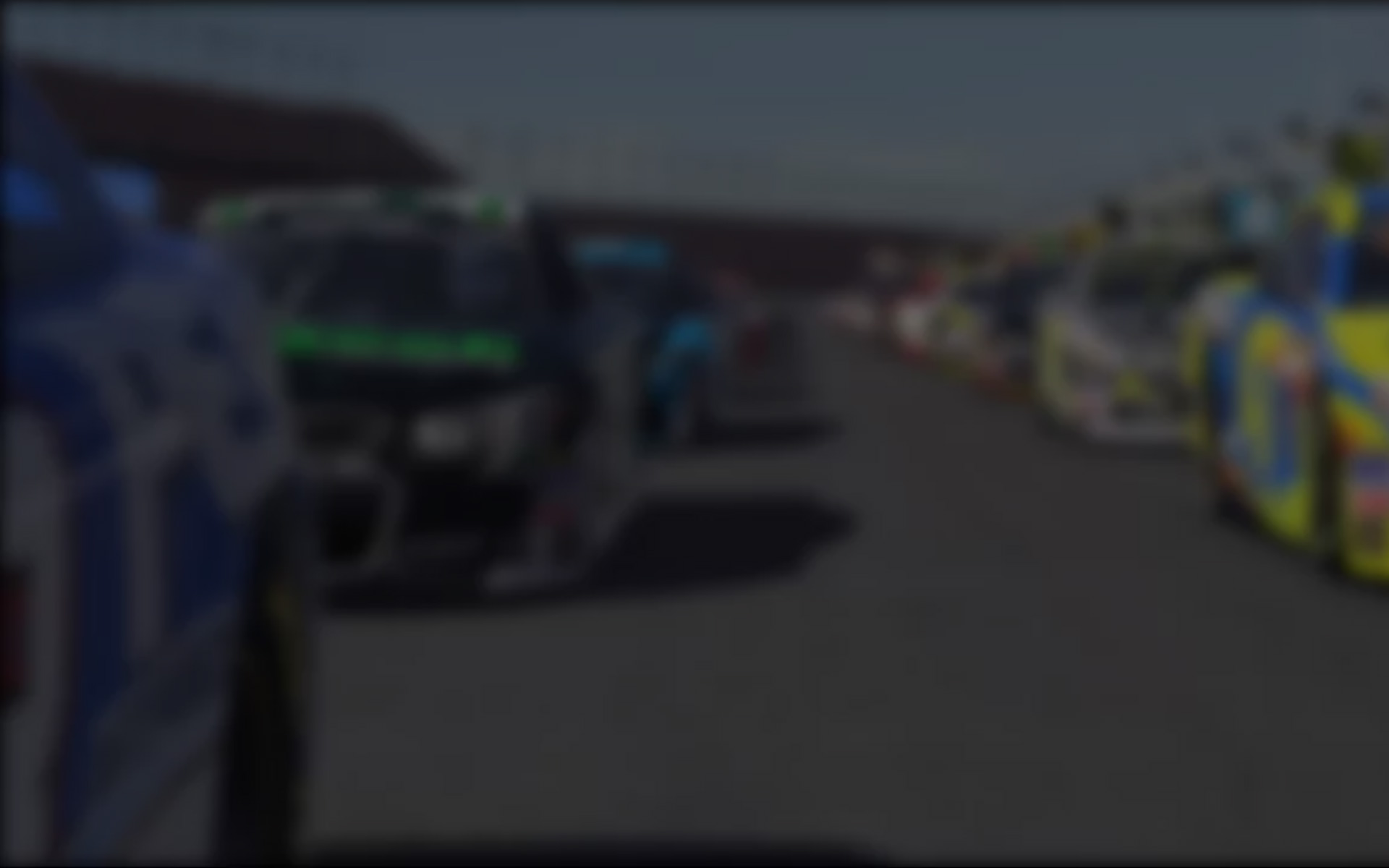 iRacing.com has thousands of members racing its virtual cars on its laser-scanned tracks, but how many of them can say they race real cars on real tracks?  The iRacer I interviewed this week has been racing in the real world since 2010 and has won championships in both sim racing and real racing. This week's featured driver is Case Brinksma.
Since joining the iRacing service in 2009, the 16 year old from Chino, CA he has started won 97 of 634 oval races, and has finished in the top five in nearly half of those races. Not only is Brinksma up front at the end of his race, he's fast before the green flag, witness his 118 career pole positions. He is also in the small group of iRacers with an oval iRating over 5000.
In short, Case Brinksma is definitely a driver to look out for on the track.  I had the chance to talk to him about sim racing, real world racing, and his life in this week's Get to Know…
Q:    How long have you been sim racing?
A:    I've been sim racing since I was about ten, so about seven years.  I ran on my dad's old Papyrus game up until we joined iRacing in September of 2009.
Q:     How did you get started in iRacing?
A:    I got started iRacing when my Dad bought it.  We bought it so that we could get practice for our real cars.  I would practice the Legend car at Iriwindale, and my Dad would practice Late Models there as well.
Q:    Which race car driver do you look up to the most?
A:    I look up to Carl Edwards.  He is in great physical shape, and he knows how to wheel a race car.
Q:    What type of hobbies do you do outside of iRacing?
A:    I like to play sports such as running track, and playing baseball.  The major hobby I do is driving race cars, I used to race Bandoleros and now I am currently moving up to Super Stocks.
Q:    What is your greatest accomplishment on iRacing?
A:     I'd have to say that my greatest accomplishment would have to be winning the Iscool Sunday Night Championship.  I had raced with them since they started their league on iRacing in 2011.  When 2012 came about, I knew I had to prove something, so I went out there and dominated the league.
Q:    What car and track combination on iRacing would you like to drive in real life?
A:    I would like to drive Dover in the old Sprint Cup car.  I've always loved Dover, and I love the way the old car looks and drives, so that would definitely be the combination I would drive.
Q:    What type of racing do you like to watch on TV?
A:    I like to watch stock car racing.  I'll watch some other forms of racing, but I'm really into NASCAR.  The other series I like to watch would have to be the K&N Pro Series, when it's on TV.
Q:     How do you think your fellow iRacers see you?
A:    Wow, I'd have to say that my fellow iRacers see me as a driver that likes to run the lower classes in iRacing a lot.  Some people don't like me, but that comes with life.
"I knew I had to prove something, so I went out there and dominated the league."
Q:    What are three things that people on iRacing probably don't know about you?
A:    The first thing that many people on iRacing don't know about me is that I race in real life.  The second thing would have to be that I'm extremely social with people outside of the computer.  The final thing people don't know about me is that I have actually competed for a championship in real life, but came up a tad short.
Q:     If you could go back and change one race in your career what would it be?
A:    The race I would most likely want to change would be the Season 4 Thursday Top Split SoF race at Dover.  There were 20 laps to go in the race, I restarted sixth, and I took the fifth position.  With 15 laps to go, I hit the wall, just slightly, and it made a little bit of damage on my car, and I fell back to 10th.  I had a top five going, and I messed it, so that is what I would have changed.
Q:     If there was one thing you could change about iRacing, what would it be?
A:    The one thing with iRacing I would change would have to be the damage model, especially in the Gen6 and Legend car.  If you barely tap the wall with any part of the car, it feels like the car just went through a tornado and (got) spit-out on a concrete area.  If that were to be fixed, that would make me, and probably the entire iRacing community happy as well.
Q:    What is one thing that you love the most about iRacing?
A:    The one thing I love the most about iRacing would have to be the graphics.  I've got a pretty good graphics card, which helps, but the graphics look really good.  All the cars and the large majority of the tracks look very realistic, which makes the sim even better!
Q:    Overall, how do you rate your success on iRacing?
A:    I'd rate my success about a 6/10.  I've received a 5000 iRating, that is nice, but for my rating to go up, I'd have to make Pro and DWC.  That is a tall task to be taken, but with good setups and the right team, I could probably do it.
---
You may also like...
---