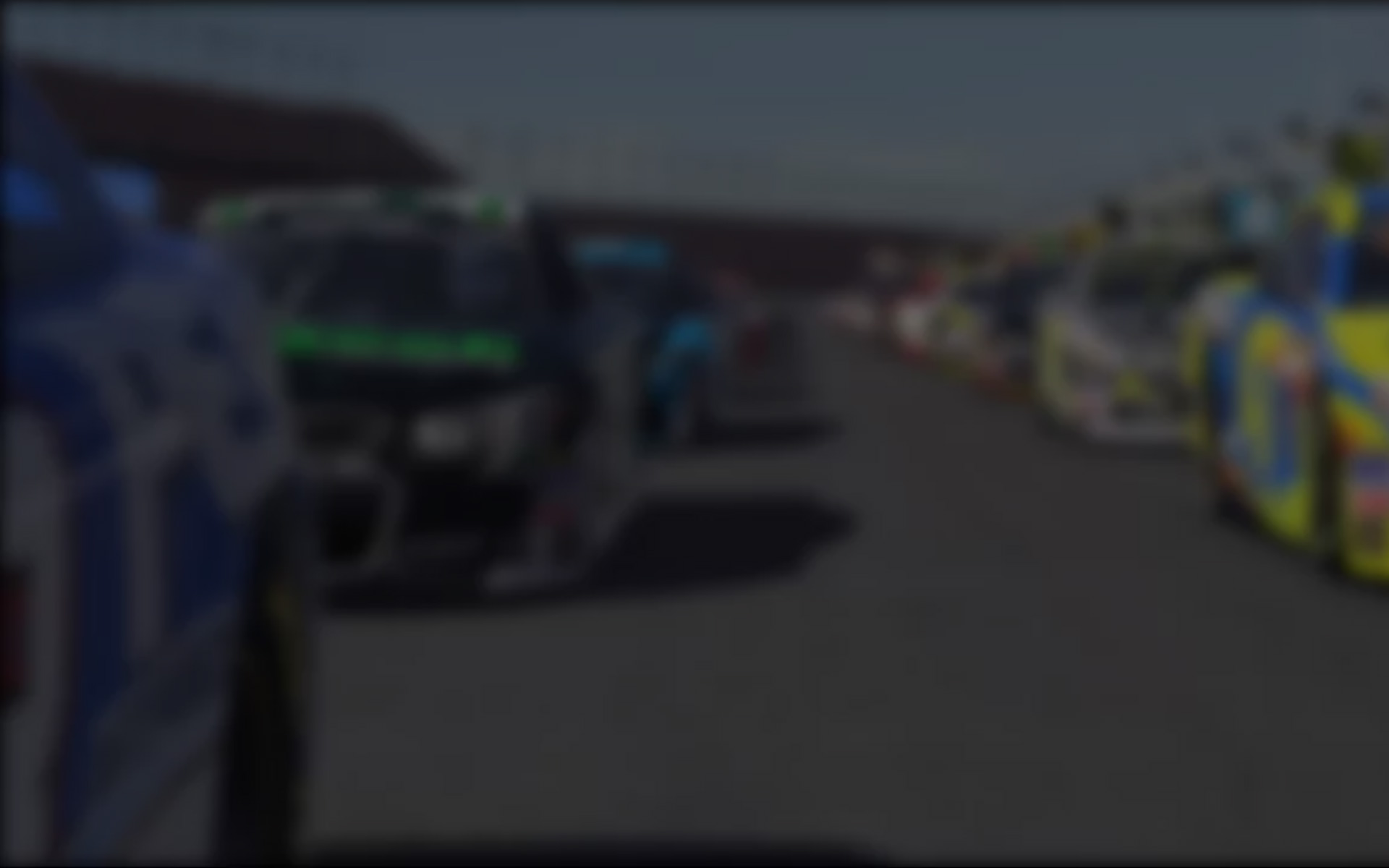 This week, I interviewed an iRacer who is 20 years old and was born in Mansfield, Texas.  He currently attends Tarleton State University in Stephenville, Texas and has been on iRacing since September of 2010.  Now, he drives the #92 Garry Mercer Trucking Chevrolet SS for Last Row Motorsports in the NASCAR iRacing.com Series World Championship. If you haven't guessed by now you should probably start watching the NiSWC races, and you should read the title of the article!
Since joining the iRacing.com service nearly three years ago, Casey Malone has impressed many other iRacers . . . and himself.  He has started 256 oval races and has won 41 times, the first of those coming on his first day on iRacing in the Legends car at South Boston.  If you're looking for a consistent driver, then look no further.  Casey has finished in the top five in over half of his career races; his average start and finish is inside the top 10 and he is a fairly clean driver.  He has also won championships on iRacing, taking home the Division 2 NASCAR iRacing.com Class A championship in 2010 Season 4.
For a driver who went from a rookie license to a Class A license in just two weeks on the service, Malone has definitely done a good job of being competitive in virtually any virtual car he races. So you know his racing statistics but do you know what he considers his greatest accomplishment on iRacing? What type of degree he is going for in college? Find that out and more in this week's edition of Get to Know…
Q:    How long have you been sim racing?
A:    I have been sim racing online since September of 2010. Prior to that I played Nr2003, but I never raced online.
Q:    How did you get started in iRacing?
A:    I was searching for a new racing game online when I came across something called iRacing.  At first I wasn't going to click on it because I thought it was an iPhone game of some sort, but I ended up checking it out and now I am here!
Q:    Which race car driver do you dislike the most?
A:    I would have to say Kyle Busch, but only for his attitude on track.  I have heard that when he is away from the track he is a great guy, but my only experience with him is when he is on TV racing.  However, I do respect him for his driving abilities..
Q:    What type of hobbies do you do outside of iRacing?
A:    iRacing really is my main hobby, but I also enjoy playing other games, like World of Warcraft.  I like to spend time with friends and family, especially during the summer, and I like to doodle around with Photoshop from time to time.
Q:    What is your greatest accomplishment on iRacing?
A:    My greatest accomplishment on iRacing is making it to the NiSWC. When I started iRacing in 2010, I knew that I wanted to make it into the top tier series, and I am glad to have finally made it that far.
Q:    What car and track combination on iRacing would you like to drive in real life?
A:    I know we don't have this track yet, but I would LOVE to drive a V8 Supercar around Bathurst. If I had to choose a track that we have right now, I would like to drive a Sprint Car at New Smyrna.
"I wasn't going to click on (iRacing) because I thought it was an iPhone game of some sort . . ."
Q:    What type of racing do you like to watch on TV?
A:    I enjoy watching the NASCAR series, V8 Supercars, Formula 1, and many other forms of four wheel motorsports. I really wish we had more V8 Supercar coverage here in the States.  I love that series.
Q:    How do you think your fellow iRacers see you?
A:    I hope they see me as a nice guy, a clean racer, and someone who races hard but fair.
Q:    What are three things that people on iRacing probably don't know about you?
A:    I am the President of the United States. Just kidding! Probably that I am currently going to college for an accounting degree. I am also an Eagle Scout.
Q:    If you could go back and change one race in your career what would it be?
A:    The DWC race at Daytona this year. I should have just gone for it and tried to get the win, but I rode around trying to just get a good finish.  In the end, I ran out of time to make my way to the front and finished outside the top 10.
Q:    If there was one thing you could change about iRacing, what would it be?
A:    I would like them to focus on improving what we have, instead of only trying to bring out new content.  I totally understand why their main focus is new content, because that is how they make money, but it would be great for the people who already own a majority of the content to have an improved playing experience.
Q:    What is one thing that you love the most about iRacing?
A:    The competition. Being able to race with people from all over the world is amazing!
Q:    Overall, how do you rate your success on iRacing?
A:    When I started playing iRacing, all I wanted was to be DWC.  Now that I have achieved that, I feel like anything else from here on out is just icing on the cake.
---
You may also like...
---