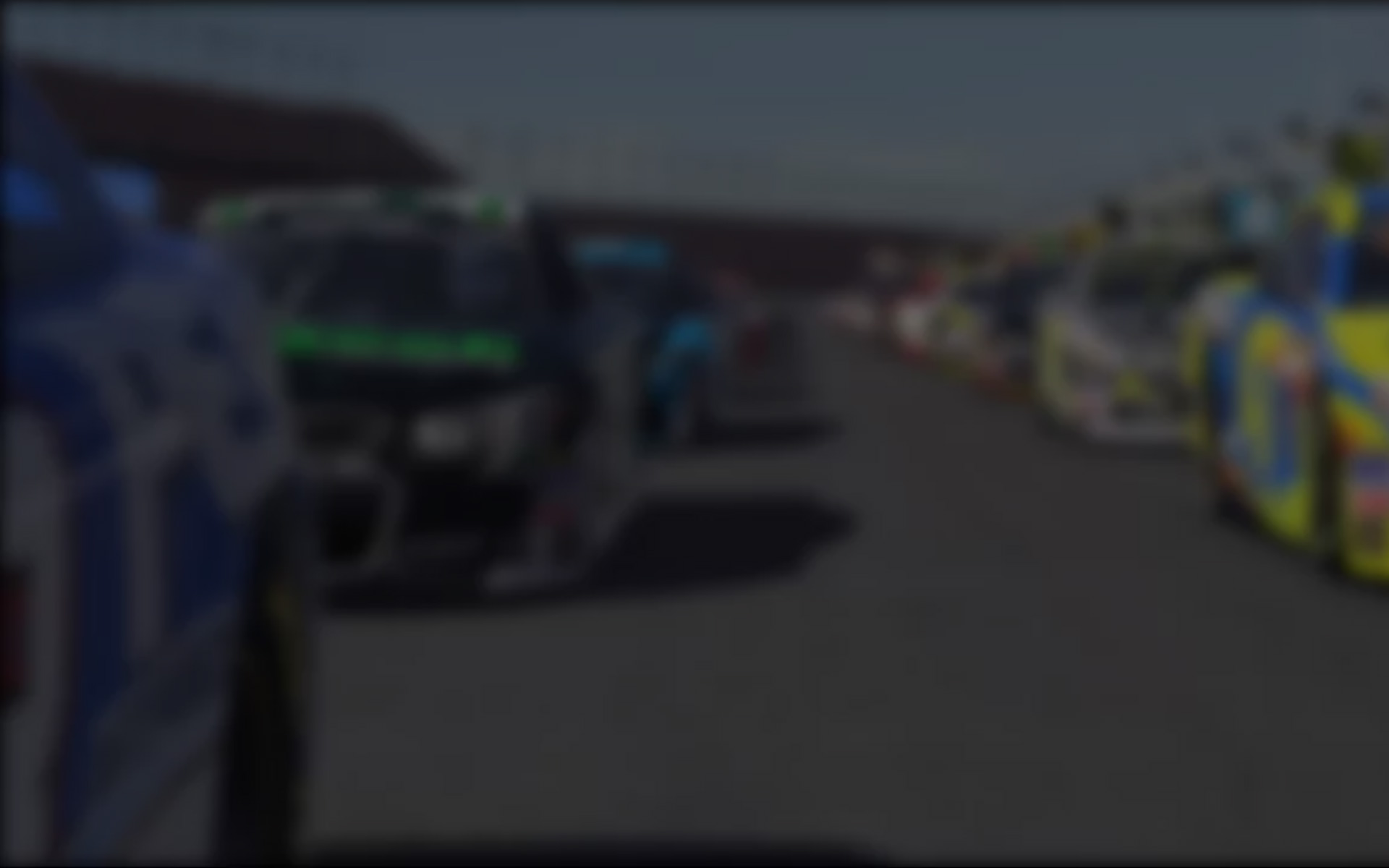 North Carolina's Chad Laughton may be a pro, literally, at getting around the tracks on iRacing, but he is still relatively new to the sim. He will celebrate his two year anniversary on April 17.  For nearly two years, Laughton has been tearing-up the virtual tracks of iRacing, scoring 138 wins in 372 starts on ovals and seven career victories on road courses.  In 2012 Season 2, he won the NASCAR iRacing.com Class A and Class B series championships in his division . . . and that was just for starters.
Since 2012, in 19 starts in two complete season in the NASCAR iRacing.com Pro Series, Laughton has scored five career victories, including one this season in the last race at Charlotte to secure sixth in the final standings and a spot in the 2014 NASCAR iRacing.com Series World Championship. In the 2012 season, he won four of the nine races and won the championship.
Although Chad may say these aren't very big accomplishments, perhaps his biggest accomplishment in or out of iRacing could be what he is doing right now. He is currently a three year active member of the U.S Army, and you can learn more about him in this week's edition of Get to Know…
Q:      How long have you been sim racing?
A:      I want to say close to 9-10 years now. I started with NR2003 and played that until 2007. Took a break for a year and did some ARCA sim-racing for a few months, then quit again. I started playing iRacing in 2012 and have been playing ever since.
Q:      How did you get started in iRacing?
A:      My brother Michael got an invitation as a beta tester, and was able to bring me on. I didn't work or have money at the time so I'd run the free stuff that came with being a beta tester. After they opened it up to the public we had to pay, and there is when I stopped with iRacing.
Q:      You raced in the NASCAR iRacing.com Pro Series this past season that recently ended. How would you assess your season?
A:      The season has gone so-so. I have definitely been one of the strongest cars at the start of the season led more laps then anyone, but somehow led to trouble when the races would wind down to about 40 laps to go. I started to finish better when I wasn't the fastest (i.e, Kenny Humpe) and just stayed out of trouble to at least put myself in a spot to make DWC again.
Q:      What type of hobbies do you do outside of iRacing?
A:      I guess will call the Army a hobby or what I do in the Army a hobby. Mostly spending time with the wife, going to the range and shooting the M16A1 rifle. I am actually an avid Call of Duty player and used to compete in tournaments on Major League Gaming.
Q:      What is your greatest accomplishment on iRacing?
A:      I don't have many but I would obviously have to say it's winning the Pro series in 2013. It is not that great of an accomplishment but it's really the only thing I have done on iRacing.
"Sometimes I take being a Pro for granted and realize that I am one of a few that get to compete in the biggest sim-racing event in the world."
Q:      Out of all of iRacing's recent additions and announcements about the service, which one has excited you the most?
A:      I don't have many but I guess in the recent builds the only thing that really has changed is the weather. Hopefully this upcoming season we will have live weather that will move throughout a race. Maybe the NTM v5 will have tire fall off.
Q:      What are you most excited for in the upcoming racing seasons (NASCAR, Indycar, F1, etc.)?
A:      I want to say the DWC season is about the only thing I am excited for.  I enjoy the competition and the skill level in the series. Sometimes I take being a Pro for granted and realize that I am one of a few that get to compete in the biggest sim-racing event in the world.
Q:      How do you think your fellow iRacers see you?
A:      I want to say they know I am a pretty cool person and a good driver. I get along with just about everyone and have very few enemies. Respected and some look up to me even though I haven't done anything to be looked up to.
Q:      What are three things that people on iRacing probably don't know about you?
A:      Well I said before I was actually a beta tester when iRacing first began. I.E. Chad J Laughton instead of the Chad Laughton. I am 24 years old and have been married for three years now. I am really, really good at Call of Duty.
Q:      What is your favorite racing series on iRacing and why?
A:      DWC OBVIOUSLY!!! It is the only series I run, but I'd have to say any series where there is a purse at the end of it I like that series the most 😉
Q:      If there was one thing you could change about iRacing, what would it be?
A:      It would easily be the in-car adjustments and tire fall-off. The in-car adjustments should have been in iRacing from Day One, knowing they were going to make Cup cars, and most oval cars allow trackbar adjustments. Tire fall-off is big for me, as of now the skill level gap in this game is small and I want to say it has to do with the tires rarely falling off and the cars being way too simple to drive. I feel like iRacing has gone more to the hobby sim-racer rather to the competitive sim-racer.
Q:      What is one thing that you love the most about iRacing?
A:      It being the best sim-racing game out there makes me love it. There is not much competition for them which helps them and in some ways hurts iRacing. Being able to talk, compete and interact with NASCAR drivers on a daily basis is great.
Q:      What is your favorite iRacing memory?
A:      Would most likely be the last race of the 2013 season in Pro. I want to say I was two points back of Jared Crawford going into that race and ran an entire different strategy.  The race went caution free and with 15 laps to go I was all over him; caution came out, he got caught speeding down pit road and I won.
Q:      What are your goals for the 2014 NiSWC season?
A:      Winning is really hard in this season; everything has to fall into place or you just have to have the raw speed. I am fast but never the fastest; I have luck better never the best. Top 10 would be good for me, and with 16 races I would like to get a top 10 in half of those races.
---
You may also like...
---