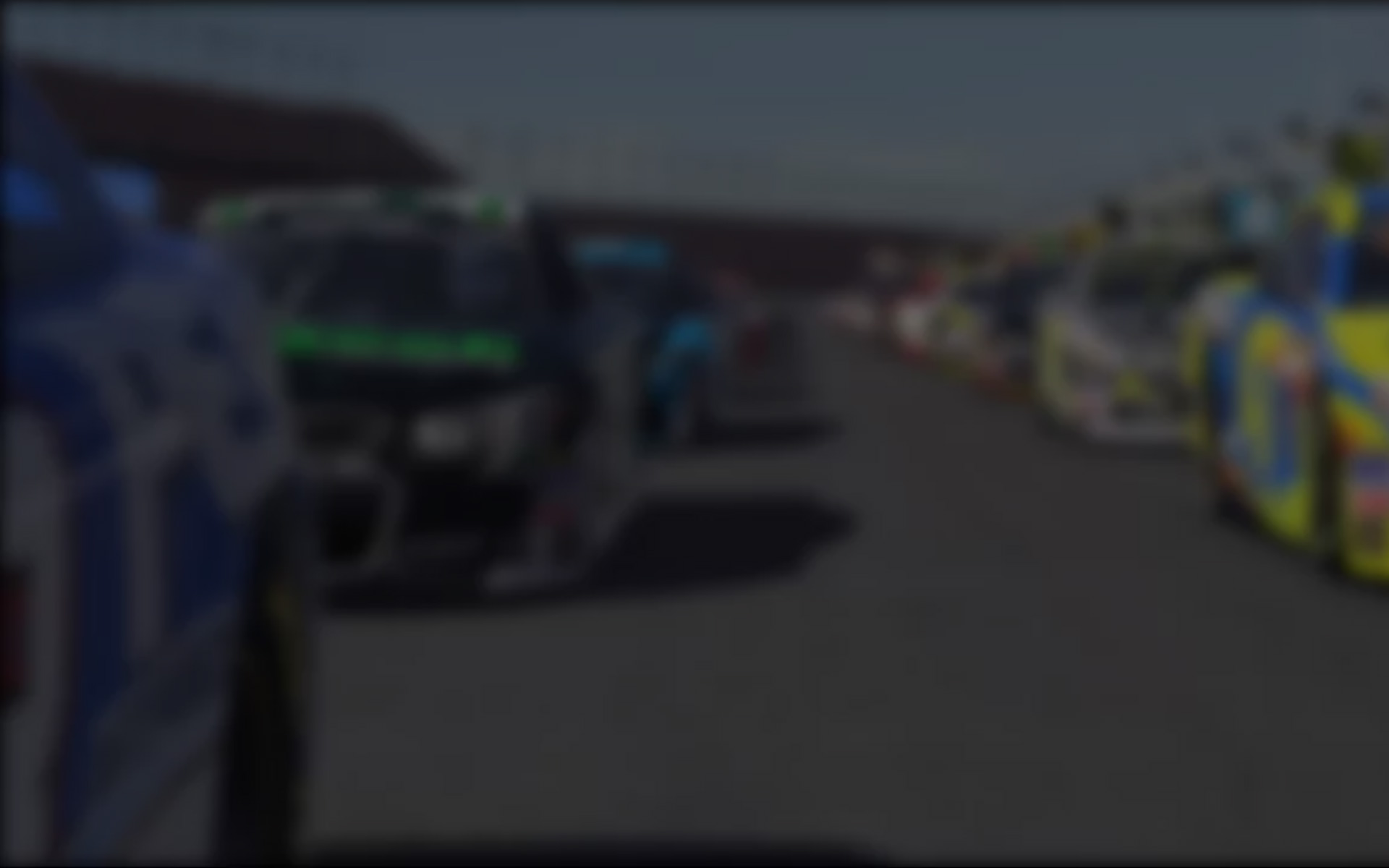 Danielius Dirmeitis was born in the small town of Kretinga, Lithuania, but there is nothing small about the talent of this iRacer. In less than a week, he will celebrate his 22nd birthday and in 15 days, he will celebrate his two year anniversary on iRacing. His first 715 days on iRacing have been impressive to say the least. Dirmeitis, now living in London, has amassed 133 wins in 699 starts on ovals, with his best track being Kentucky Speedway with 20 victories across two series. 2014 was by far his busiest season year on iRacing with nearly 550 official races. So far this year he has started 108 races and has visited victory lane 20 times. With a low incident race of 2.48 per race, Dirmeitis, in a short time, has proven to be a model of speed, safety and consistency on the racetrack.
In my Q&A with Danielius Dirmeitis, we talked about how he started in sim racing, highlights of his iRacing career, and what he hopes to accomplish this year…
Q:     What attracted you to racing in the first place?
A:     I was given the opportunity to do some go kart racing experiences a while ago which really got me excited about it. Since then, I've started following all sorts of racing on TV including NASCAR and F1 as well as one off events such as Dakar.
Q:     When did you start sim racing and how?
A:     Technically speaking, I've attempted to do sim racing on iRacing in early 2013, however after couple of races in street stocks using just an Xbox 360 controller I realized that I won't get far without having a wheel and thus I had to delay my sim racing until I got a racing wheel, which didn't happen until exactly a year later in 2014 and that's when I really went full time into sim racing leaving all the other arcade racing games behind me.
Q:     How invested, would you say, are you into your sim racing?
A:     All I really have is Logitech G27 and later this April it will be celebrating its first birthday. I sure would like to have much more than that, some expensive shifters or even a better wheel, but to tell you the truth Logitech G27 really delivers its performance and I couldn't be happier with what I have, so I am not complaining about my budget racing rig.
Q:     Your most memorable race on iRacing and why?
A:     My most memorable race was actually not too long ago in late January of 2015. It was a privately hosted 'ARCA Next Gen 200' at Daytona being broadcast by CFI. I was driving #11 CFI Chevy SS and had a good run going until the end. I ended up finishing inside the top five; however, it was memorable due to so many very close wreck avoidances and even the broadcasters were hyped up about those. It's weird I mention this because it wasn't a win, but to tell the truth it's a race I will remember for a while because usually I am terrible at restrictor plate tracks.
Q:     What other hobbies do you have outside of sim racing?
A:     I am an airplane enthusiast. I often go plane spotting to London's Heathrow Airport to take pictures and just in general enjoy planes passing by at very low altitude as they come for landing. Whether it's spotting, flying, taking pictures or just being around airplanes I for some reason just seem to enjoy aviation more than anything else.
Q:     Funniest moment you have had on iRacing?
A:     Well this sort of isn't exactly most unique or that funny situation, but I love those scenarios when I am in third place watching the battle for the win ahead of me and the two of them end up wrecking off Turn 4 on the final lap of the race.  I'll admit I've been there and done that myself, but I always find it funny to watch others making same mistakes, but of course that can also just be a product of hard racing.
Q:     Most bizarre moment you have had on iRacing?
A:     I joined to run Class B race at Kentucky, as soon as the green waved we had a wreck behind us and the yellow flag came out, what happened next was somewhat funny and bizarre at the same time. The pace car never left the pits; we literally had a caution flag right up until the end of the race. That was something else for sure…
Q:     If you were given the opportunity to race in real life, would you take it and why?
A:     I think it really depends on situation of this opportunity. I'd like to start small with go karts to test myself against other racers. If I feel like I actually have something for others and believe that I can deliver the performance, sure I might stick around for longer and see what the future holds.
Q:     Most exciting thing you've in real life this year?
A:     My friends and I went to a thrill ride theme park, it was a first for me and it was awesome.  If you like the thrills of racing and speed, that's something everyone will enjoy for sure.
"The pace car never left the pits; we literally had a caution flag right up until the end of the race. That was something else for sure…"
Q:     Name one place you want to visit this year.
A:     As we all know this is the last year for Jeff Gordon in NASCAR. I'd like to visit any NASCAR race before the end of the season, but the one that stands out is definitely the night race at Bristol. Since I am in the UK it's a bit difficult to get to see NASCAR races in USA, because you need big budget to get there for just one weekend. I am not certain if I will visit USA this year, but I'll try hard to see if I can make it happen.
Q:     What is one race you would like to see live at the track that you haven't yet?
A:     I live not too far away from Silverstone, so it would be cool to go and watch F1 race there later this year. If I lived in the USA, I'd have a pretty huge list though.
Q:     Name three sim racing related goals you would like to accomplish in 2015.
A:     I'd like to win another UK&I regional championship in NASCAR iRacing Class B Fixed competition, I think that can be achieved. Winning a championship within a league, that would be pretty special so I'll try and do my best to do that. Finally, I'll set my final goal and perhaps not something as difficult as it might sound but I have never won in NASCAR iRacing Class A Fixed series, so it would be special to win in those series at least once.
Q:     Name three real life related goals you would like to accomplish in 2015.
A:     I don't really have that many personal goals set as of right now, but like I mentioned earlier I'd just like to visit USA to see Jeff Gordon for myself first time in real life race his final races before retiring from full time NASCAR Sprint Cup competition. I was a Michael Schumacher fan and had few opportunities to go and see him race but I failed to do so and that's something I'll regret for a long time.
Q:     What is one thing you want to see iRacing add this year?
A:     Well, there was one and they've already added it and that's Steam support. The next thing I want to see them add is day to night transitions; that would be a pretty big deal for iRacing.
Q:     Overall, how do you rate your success on iRacing?
A:     Over the past few months I tried to prove myself that I can race for wins in the top splits by reaching over 4K iRating which happened to be difficult, but at the same time it's fun to race with competition that knows how to race clean and fair and thus even though the wins come less often. I enjoy top split racing far more than before in the lower splits exactly for those reason and thus I feel like right now I am at a point where it's as successful as I'll ever get.
---
You may also like...
---