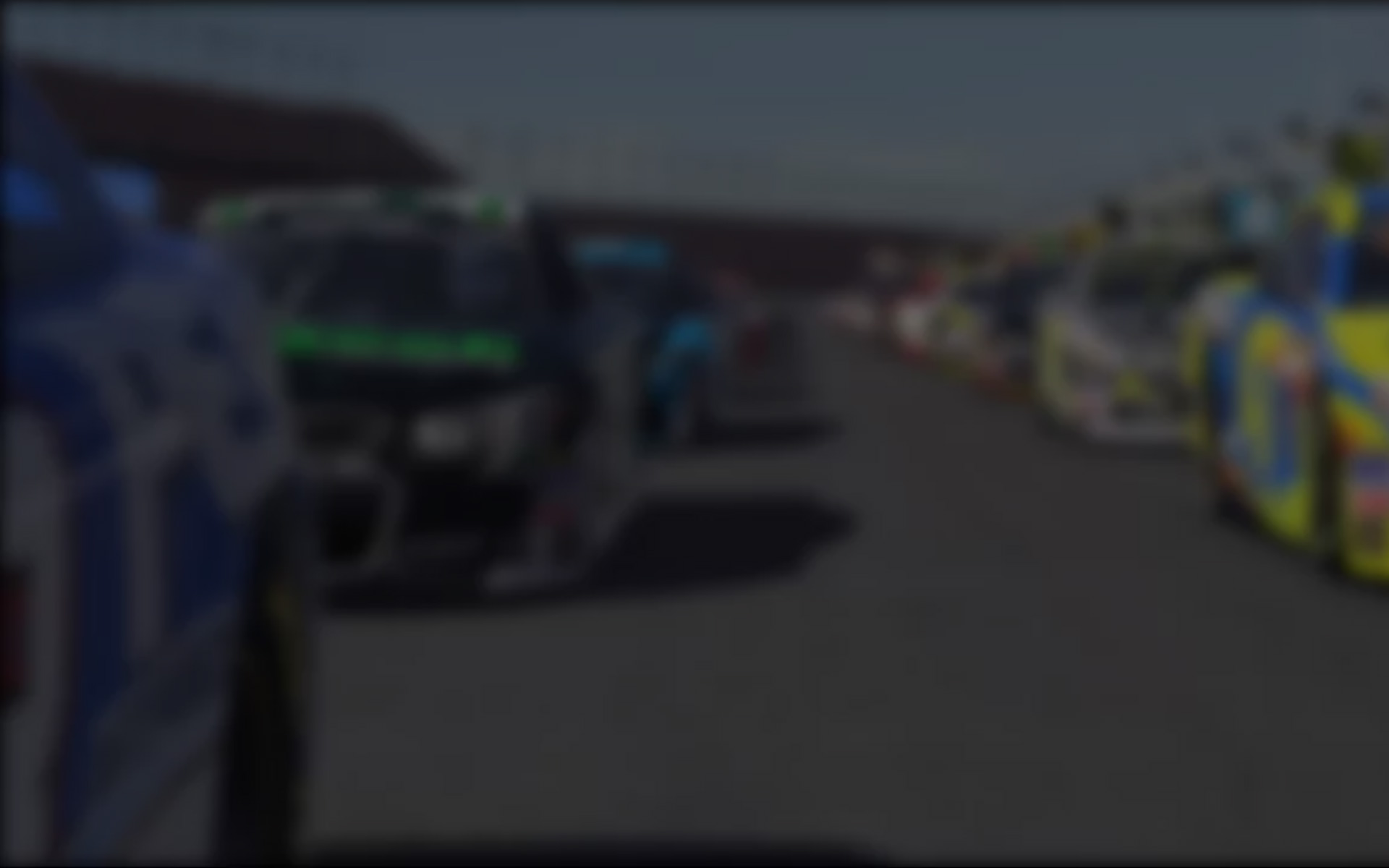 When NASCAR joined the iRacing family in 2009, another person did too. His name is Danny Huegel. A member since May of 2009, Huegel has worked his way up, in the five years he has been on iRacing, to become a fast and respected iRacer. In 347 oval starts, the 19 year old has earned 32 career victories, his most recent win coming at Kansas Speedway in the NASCAR iRacing.com Series Fixed.
Although Danny has only started 18 total races on road courses, he is no stranger to the checkered flag there either.  His one career victory on a road course came in one of iRacing's unique World Tour series events: the Roar Before the 2.4. His victory came in the 2013 running of the event in the Mazda MX-5 Cup class, finishing a lap ahead of the runner-up.
There is more to Danny Huegel though than his statistics. You can learn more about this veteran iRacer in this week's edition of Get to Know…
Q:     How long have you been sim-racing?
A:     I've been sim racing since 2007; started with rFactor and a Logitech Momo.
Q:     How did you get started in iRacing?
A:     When NASCAR and iRacing announced their partnership in 2009, I went on YouTube and started watching gameplay videos of people racing the Late Models and knew that it was different then all the other sims that were out at the time. So I decided to try it out for a month and I've been here ever since.
Q:     Which race car driver in any racing series do you like the most?
A:     There are a couple but it would probably be Dale Jr. Primarily because he is really laid back and he doesn't tend to make a fool of himself like a couple of the other drivers. Plus, he is a sim-racer. You have to root for your fellow sim-racers, right?
Q:     What type of hobbies do you do outside of iRacing?
A:     I want to be a filmmaker so I enjoy editing videos and watching movies. I also like to ride my bike because I get to clear my mind and attempt to stay in shape.
Q:     What is your most memorable experience on iRacing?
A:     Winning at Daytona circa 2007 with the COT. It is the place everyone who races on ovals wants to win at. It was also with the old draft model, so you had to spend the whole race putting yourself into position to get the lead while minimizing mistakes. You couldn't just hook-up with another car and get to the front in a lap.
Q:     What car and track combination on iRacing would you like to drive in real life?
A:     I would love to drive the Riley DP at the Daytona road course. It is the only road course I am good at in iRacing and it is a perfect combination of oval and road course. Being able to go 190mph into the first turn would be pretty awesome.
Q:     What type of racing do you like to watch on TV?
A:     I live, eat, and breathe NASCAR. But, since joining iRacing, I have been getting into IndyCar and anything with four wheels.
"I rarely ever key the mic . . . people can get into trouble prettyquickly when they decide to start talking during a heated moment."
Q:     How do you think your fellow iRacers see you?
A:     Quiet and (hopefully) clean. I rarely ever key the mic because I have seen some cases where people can get into trouble pretty quickly when they decide to start talking during a heated moment. I also try to respect everybody on the track and race hard, but clean.
Q:     What are three things that people on iRacing probably don't know about you?
A:     1. I raced quarter midgets for two years.   2. I beat Elliot Sadler on an rFactor sim rig at Daytona so anytime he wins, I think I could've done it too.  3. I have met Killer, Dale Jr.'s dog. He was pretty cool.
Q:     What is your favorite racing series on iRacing and why?
A:     It would have to be the NiS Fixed Series. It's nice to be able to race the real world NASCAR schedule without having to spend hours making a setup.
Q:     If there was one thing you could change about iRacing, what would it be?
A:     Multi-groove racing! If you look at most of the tire models we have had, the tire fall-off is there. If the tracks could just be multi-groove like their real world counterpart, it would be the best thing since iRacing itself. Also, if Steve Myers, or whoever makes the schedule, could put Daytona circa 2007 on the A class schedule, I would be forever thankful.
Q:     What is one thing that you love the most about iRacing?
A:     The competition structure. It's what separates iRacing from every other sim on the market. Being able to have organized series and rules makes it a much better experience.
Q:     Overall, how do you rate your success on iRacing?
A:     I would give myself a C. I don't get to race as much as I use to so I think there is room for improvement. When I do race, I feel like I usually have chance to win so I wouldn't give myself an F.
---
You may also like...
---