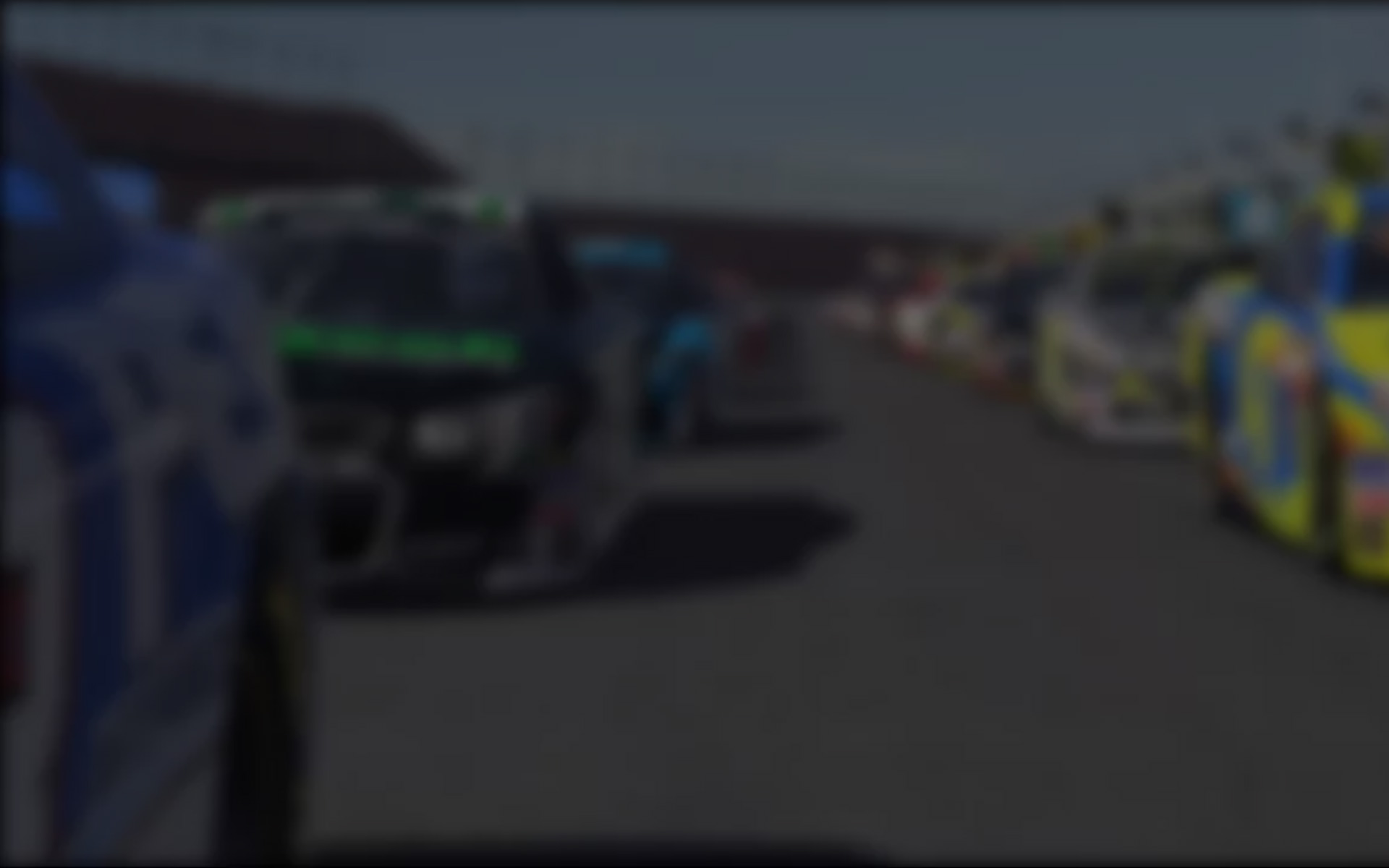 The driver I interviewed for this week's article, David Fortsch, is 18 years old and was born in Pennsylvania. He moved to Florida when he was about 6 years old and has lived there ever since. He has been on iRacing since July of 2010 but has been around racing simulators and video games for a long time. Fortsch has been able to earn many jobs in the video game industry and has worked with numerous companies within the industry in roles ranging from a quality assurance engineer to a world and platform designer/consultant. He has also worked with a company that is very familiar to all of us, simBOOT, which focuses on making footwear for sim-racers.
David Fortsch has been able to use his sim racing skills and business skills to capture several different sponsors throughout his iRacing career. As we all know, NASCAR is introducing the new Generation 6 cars for the Sprint Cup Series this year. iRacing is going to release the virtual version of the Gen. 6 car around early March, and when the car comes out, expect Fortsch to have different colors on his car. The company ICHANGE Inc. will be his sponsor on the new car. The company creates shirts that have a built in mask to help prevent inhalation of dangerous materials when working on the job, or even cleaning the house.  What's more, the Dus-T product can also be fire proof. (To learn more about the shirt go to www.thedus-t.com) So that you know a lot about David's life outside of iRacing, continue to read on to learn more about his iRacing experience…
Q:        How long have you been sim racing?
A:        I haven't actually been sim racing all that long. I've raced on NR2003, NASCAR Thunder 2003 and later titles (NASCAR 05, 06, etc.) but never really had that 'serious' vibe with it. I'd say I started sim-racing when I found out about iRacing.com back in 2010. iRacing is where I actually started seriously transforming myself into a serious racer and getting big into racing.
Q:        How did you get started in iRacing?
A:        I actually got started through YouTube. I remember seeing it a while ago in a video and just going "Neat." I started looking it up more hard core in 2010 and found iRacing through a YouTube video showcasing Dale Jr. I showed up with 30 FPS and a wheel that only turned 90 degrees left, 90 degrees right. Immediately, I got hooked.
Q:        Which race car driver do you look up to the most?
A:        This question has multiple answers, really. However, if I must choose, it would be Brad Keselowski for his character and personality. Through everything he has been able to maintain who he is and how he stands and isn't willing to budge to make a political statement. That's just how I view it though.
Q:        What type of hobbies do you do outside of iRacing?
A:        I have a bunch of different hobbies really. I'm getting into real world racing but I'm hoping that'll be more than just a hobby. Though when I'm not working on setting that up with Brian (see below), you can usually find me driving around town or up at my local park doing basic free running or parkour. Or, I'm working out. Something usually active.
Q:        What is your greatest accomplishment on iRacing?
A:        Greatest accomplishment… This is definitely bringing back some memories. I have to say finishing the Daytona 500 alive was a huge accomplishment. What added to that is the fact that I won it last year. I'm thinking that is my personal greatest accomplishment, a side from getting an opportunity to run a top 17 DWC lap time back at Vegas. That was a good personal accomplishment.
Q:        What is one long term goal that you hope to still accomplish in iRacing?
A:        I'd honestly like to be able to hone my driver skill enough and find an engineer to help me make it to the DWC series. Not so much for the chance at $10,000 but to be able to say that dedication and passion does in fact get you places. I've had success outside of iRacing through dedication and passion; I think it'd be neat to be able to showcase it in iRacing.
"I've had success outside of iRacing through dedication and passion; I think it'd be neat to be able to showcase it in iRacing."
Q:        What type of racing do you like to watch on TV?
A:        Turtle racing. Okay, not really but that's probably more of an entertaining answer then the real one… I don't like to watch a lot of racing on TV, the same goes with sports. I'd much rather be out there actually doing them then watching them. It is definitely a different story for being there.
Q:        Are you doing any real world racing?
A:        Yes, I have had an amazing opportunity to take part in a real world racing team from the ground-up. Thanks to fellow iRacer, Brian E Harper, I'm going to be making a real world racing debut sometime in March, maybe even sooner. I'll be running under the team name of H&F Motorsports and if you want to see how an iRacing.com addict does in the real world in a "Mini Stock" follow us on Twitter: @HFMotorsports.
Q:        How do you think your fellow iRacers see you?
A:        It really depends on who you ask. I can tell you there are numerous people out there who completely despise me and can't believe you did an article on me. Then if you ask the guys who actually know me, I'd probably say they see me as a caring person. Someone who is willing to help teach them something, or learn from them. You'd have to honestly ask them how they view me, but that's just what I've gathered.
Q:        Who is David Fortsch outside of iRacing?
A:        Who am I? That's a good question that I haven't really answered myself. I could say I'm a very dark-humored person who enjoys working in a business environment. I've dedicated a good portion of my life to gain better knowledge to further any careers I might have. I'm a passionate sim-racer, passionate wanna-be racer and just generally a business-savvy person. I'll put people ahead of me even when they don't necessarily need it and I'm not afraid to give things forward. I wouldn't be where I am without the help of some pretty awesome people in iRacing and even in the real world.
---
You may also like...
---