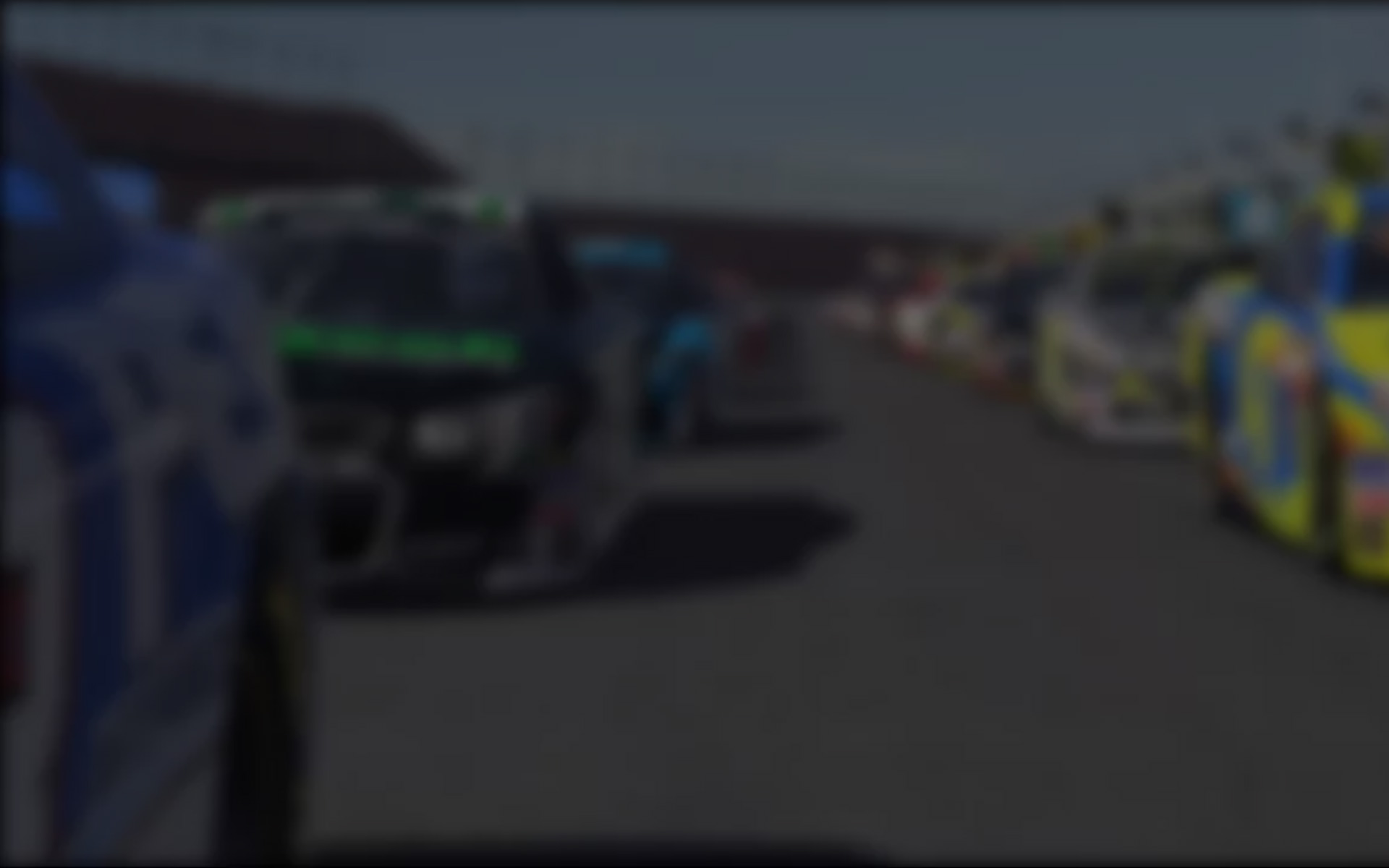 This week, I interviewed one of the lead drivers in the youth movement on iRacing.com. Born on March 19, 1996, this iRacer has worked his way from the very bottom to the very top, from hitting the curbs at Oxford Plains Speedway in the Legends car, to racing in the NASCAR iRacing.com Series World Championship in his Gen6 Chevrolet SS: West Virginia's Derek Crone.
Derek has been racing on iRacing.com since December of 2010, and he has made a lot of noise in the 2 and a half years on the service. He has started 313 races on the oval side of iRacing, and has visited victory lane 40 times, with the majority of those wins coming in 2012. He has also scored 145 top fives and 65 poles in his oval career. Derek raced his way into the NASCAR iRacing.com Pro Series in 2012 and earned the 13th transfer spot to make it into the NiSWC for 2013. In three races so far this year, his best finish is 9th in the season opener at Daytona International Speedway. Derek Crone is definitely one of the top drivers you will find on the iRacing.com service and I got the chance to talk to him about his sim-racing history in this week's Get to Know…
Q:    How long have you been sim-racing?
A:    I've always played racing console games on the Xbox; I never took it seriously though. So, for actual sim-racing experience I have to say it's probably around 2 ½ years. I played the stock car mod VHR for a little while; I never really got into that either. I eventually found iRacing and never looked back.
Q:    How did you get started in iRacing?
A:    My close friend Brayden Whitaker was the first person to show me iRacing. I checked it out on YouTube and I thought it looked really neat, so I joined and never regretted it.
Q:    Which race car driver do you look up to the most?
A:    Jeff Gordon is by far my favorite hero for racing. My dad became a fan of Gordon when he was just in the Nationwide Series. I just followed his footsteps and became a Jeff Gordon fan myself.
Q:    What type of hobbies do you do outside of iRacing?
A:    I consider iRacing to be one of my main hobbies. I also enjoy many other things, such as fishing, basketball, and football.
Q:    What is your greatest accomplishment on iRacing?
A:    My greatest accomplishment in iRacing is finishing 13th in the NASCAR iRacing.com Pro Series and locking a transfer spot into the NASCAR iRacing.com Series World Championship.
Q:    What are three things you hope to accomplish in 2013 on iRacing?
A:    My main goal for this year is to finish in the top 20 in the NiSWC. It seems that is kind of out of the question, but I'm just going to aim for solid finishes in the rest of the races. If I go back into the NiPS, I will have a goal to finish top 10 in the point standings.
"My main goal for this year is to finish in the top 20 in the NiSWC."
Q:    What type of racing do you like to watch on TV?
A:    The only type of racing I watch is NASCAR. I really don't watch racing honestly, I usually just tune into the NASCAR race near the end of it.
Q:     How do you think your fellow iRacers see you?
A:    I think a lot of iRacers see me as a clean driver who will be aggressive when needed. One of my main goals is to be respected by others.
Q:    If you could go back and change one race in your career what would it be?
A:    Probably one race I would change would be the iRacing Daytona 500. Towards the end of that race I was temporarily clear of Steven Eszenyi, but I never actually noticed. If I would have cleared him, I probably would have won it.
Q:    If there was one thing you could change about iRacing, what would it be?
A:    It for sure would be how the tire falls off. It seems like the NiSWC is basically just fixed setup, since everyone is just so equal, and fall off it rather small.
Q:    What is one thing that you love the most about iRacing?
A:    The community is by far the best thing about iRacing. There are a lot of nice and helpful people out there, which generally results in good clean racing.
Q:    Who are some of the people who have helped you along the way?
A:    I have to thank Cody Byus for getting me this far in iRacing. I also can't forget to thank my old team Virtual Performance Racing for also helping me get this far. Without them I'd probably be hitting the jumps at Oxford.
Q:    Overall, how do you rate your success on iRacing?
A:    I'd rate my success a 7 out of 10. I think making the NiPS and the NiSWC is a good accomplishment. I wouldn't go any higher than that though.
---
You may also like...
---