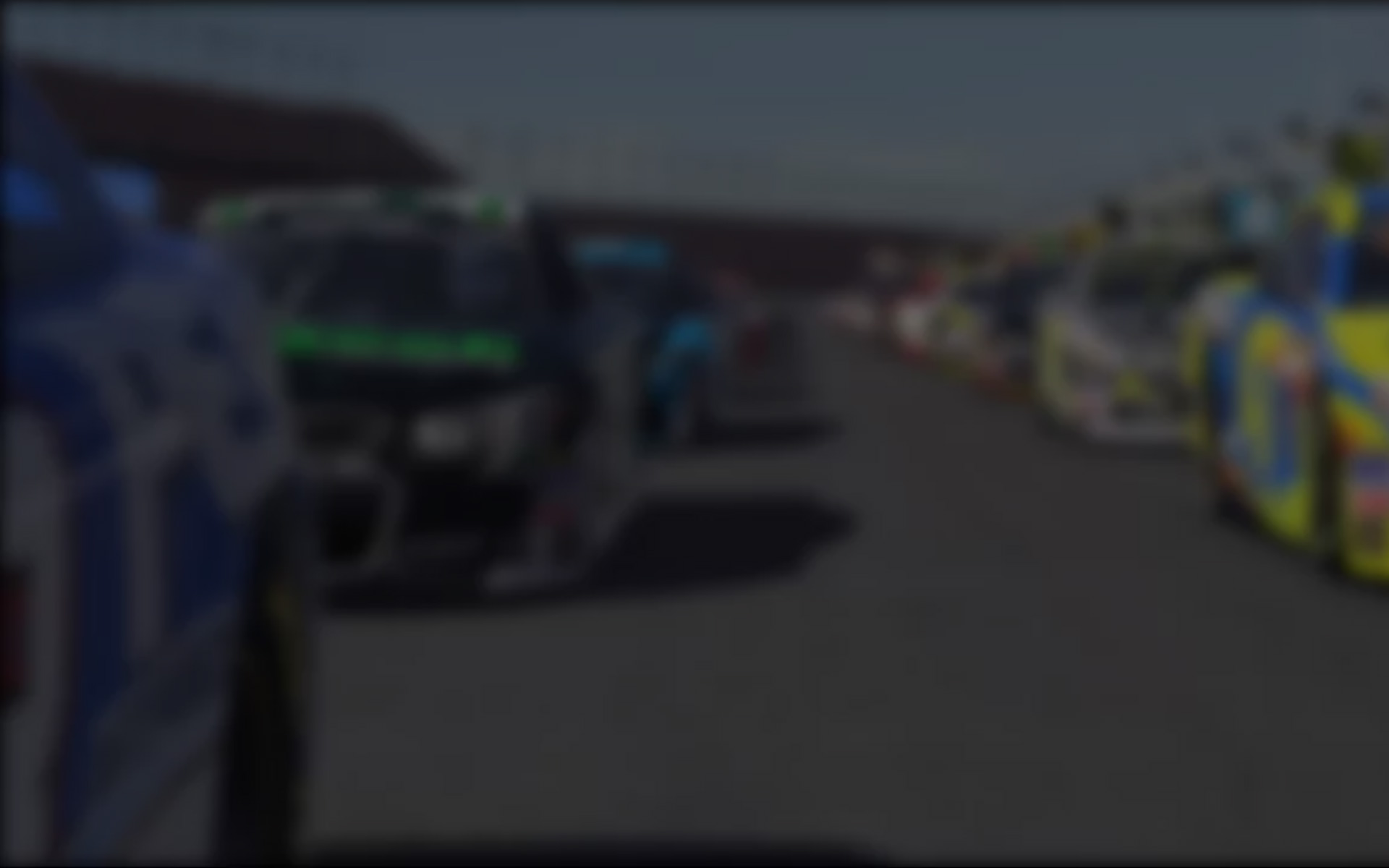 Before I start, I would like to wish everyone a Merry Christmas and I hope everyone is enjoying this special time of year. Since joining the inRacingNews gang back in the summer I have been able to interview 23 iRacers, starting with NASCAR iRacing.com Pro Series driver Cody Byus. Whether it was interviewing the second place points finisher in the NASCAR iRacing.com Series World Championship points, Michael Conti, iRacing.com Grand Prix Series World Championship contender Pablo Lopez, or simply a young driver like Daltyn England, my interviews have shown that iRacing has a variety of talented drivers. For the final driver interview of 2012, I have decided to interview a driver that many of you may know.
Daniel "Dan" James Lyon, or as his friends in North Carolina call him "DJ," has been on the iRacing service since June of 2008, an outstanding 4.5 years. In the time he has been on iRacing, he has accomplished plenty. DJ has started 749 races on the oval side of iRacing and has won nearly 200 races. He is also among the very elite group of iRacers who have surpassed the 5000 iRating mark. With these stats, you can tell he is no stranger to running-up front, and in part one of my interview with him, I talked to him about how he got into sim racing, and his thoughts about the holiday season.
Q:     How long have you been sim racing?
A:    I have been sim-racing since I was nine years old. I started offline with NASCAR 2 running an old joystick and I loved racing at Darlington and Bristol. I'd wake up early in the morning before school and practice trying to get below 16 seconds at Bristol.
I started online with NASCAR 3 and my first screen name ever was 3CrankMe. I'm not 100% sure where that name came from, but my first online race was at IRP and I was instantly fast and seemed to take to it really well. I was asked if I could share my setup because this one guy had a "league" race. I had no clue what "leagues" were, but little did I know that three months later I'd be racing seven nights a week in leagues. Then it is history from there, I ran NASCAR 3 forever it seems, and only got NASCAR 4 so I could flip the car at Infineon for a few hours, then right back to GOSIMRacing.com 24/7 Talladega servers. Then it was NR2002 and NR2003. I didn't get my first wheel until NASCAR 2003, which was a black momo.
Q:    What type of racing do you like to watch on TV?
A:    I obviously watch NASCAR, but I do enjoy watching dirt late models when they are on TV. Dirt racing is by far the more specialized form of racing because it requires, in my opinion, more talent than asphalt racing does.
Q:    When there is no racing on TV during the winter, what do you watch instead?
A:    When racing is not on in the winter, I watch football; I'm a huge Buffalo Bills fan. (Not as bad as it seems haha.) I love watching The Walking Dead and Duck Dynasty, other than that, I'm not really a big TV watcher.
Q:    Which race car driver do you look up to the most?
A:    The race car driver I look up to the most would have to be Ernie Irvan. With everything that he went through in his career and to then come back and win again, not only showed determination but guts and I have to respect a guy for doing what he loves to do, no matter what the cause.
Q:    What is the best Christmas gift you have ever received?
A:    Many Christmas ago, when I was very young, I got a puppy for Christmas and we named him "Spike." Spike grew up with me and stayed with me through my father's death. Nothing is more special to a man besides family, then his dog.
Q:    What are you going to do tomorrow on Christmas Day?
A:    Christmas day will be spent with my family in Pittsburgh and then it's off to North Carolina to meet up with some friends. I love traveling home at this time of the year to see old friends and family and of course, play in the snow! (I might whip a few doughnuts before heading back south!) I also have to give a huge shout out to my mom, whose pumpkin cookies are the best! (If anyone wants to know how to get me to do anything, just give me a pumpkin cookie with cream cheese frosting!)
Tune-in next week to read Part Two of my interview with DJ; my final interview in 2012!
---
You may also like...
---