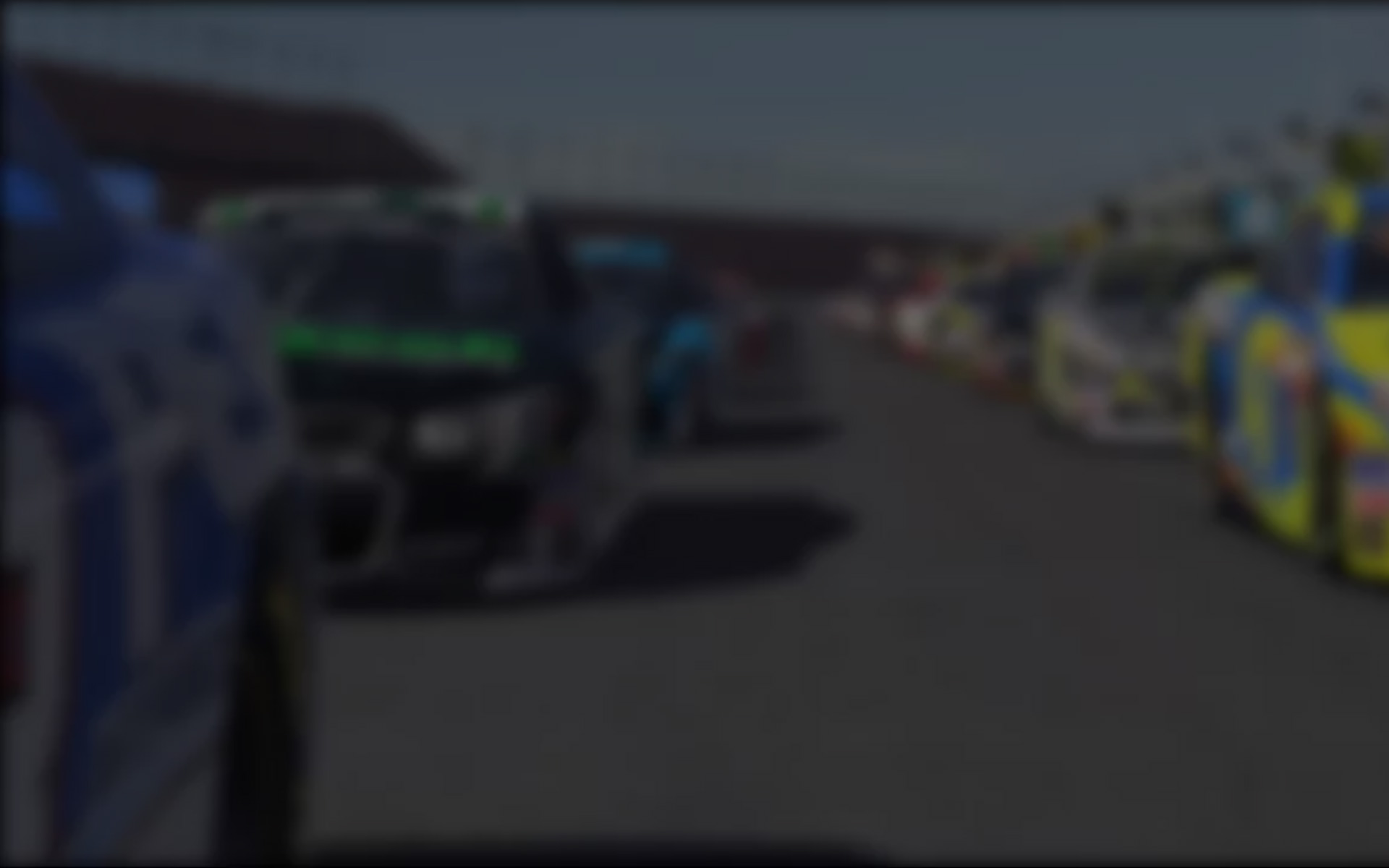 This week, I interviewed iRacer Dustin McGrew, whose nickname could very well be Modest McGrew. The 29 year old from Pennsylvania claims he hasn't done a lot since joining the service in 2008, but many iRacers would dispute that point.. In 576 oval starts, he has won 178 times and has 399 top five finishes. On the road side of iRacing he has 23 career victories in 146 starts. Dustin has finished in the top three in points overall in the iRacing Late Model Tour, NASCAR iRacing Class A and Class B, the Advanced Legends Series, Star Mazda, and the SK Modified Weekly Series.
Long story short, Dustin McGrew is a top-notch sim-racer. Learn more about him in this week's edition of Get to Know…
Q:    How long have you been sim racing?
A:    Almost 20 years.
Q:    How did you get started in iRacing?
A:    The first ever game I had was NASCAR Racing 1. I played it with a keyboard before getting NASCAR Racing 2 with a wheel and pedals and eventually racing online on TEN.
Q:    Which race car driver in any racing series do you like the most?
A:    Jeff Gordon.
Q:    What type of hobbies do you do outside of iRacing?
A:    I do a little bit of photography every once in a while. One thing I'll be getting into soon (along with two other iRacers) is karting. So I'm sure that will keep me pretty busy.
Q:    What is your greatest accomplishment on iRacing?
A:    I won the Division 1 Impala B Fixed Series championship once. Other than that, not too many big accomplishments. Division 1 is tough!!
Q:    What car and track combination on iRacing would you like to drive in real life?
A:    V8 Supercar at Bathurst.
Q:    What type of racing do you like to watch on TV?
A:    NASCAR, I hardly ever miss a race. Other than that I'll watch any type of racing if nothing else is on.
Q:    How do you think your fellow iRacers see you?
A:    Not really sure. I'm sure I get on their nerves in the forums 😉
Q:    What are three things that people on iRacing probably don't know about you?
A:    That I don't talk in real life nearly as much as I do on the forum LOL. I've never seen a single Star Wars movie. I also don't plan on ever watching a Star Wars movie.
"Not too many big accomplishments. Division 1 is tough!!"
Q:    What is your favorite racing series on iRacing and why?
A:    Any of the fixed series. I just like being able to jump in to a race almost any time I want without having to spend hours and hours practicing and tweaking a setup. That stuff is boring. I just want to race.
Q:    If there was one thing you could change about iRacing, what would it be?
A:    To make everything more dynamic. Dynamic track surface conditions and dynamic lighting/time of day. Also to finish some of the projects that were started but never really finished off like arms/hands on the wheel, flaggers, etc. Oh… and BETTER SOUND!!
Q:    What is one thing that you love the most about iRacing?
A:    I like the license and protest system. It's the only thing that keeps people from acting like total morons like we've seen on other online racing platforms.
Q:    Overall, how do you rate your success on iRacing?
A:    Not really sure. I could accomplish a lot more but don't really have the time or desire to practice. If I made time to practice more I think my wife might kill me 😉 Right now I just hop on whenever I have time and run something for fun. I don't really care a whole lot about my iRating and points right now.
---
You may also like...
---