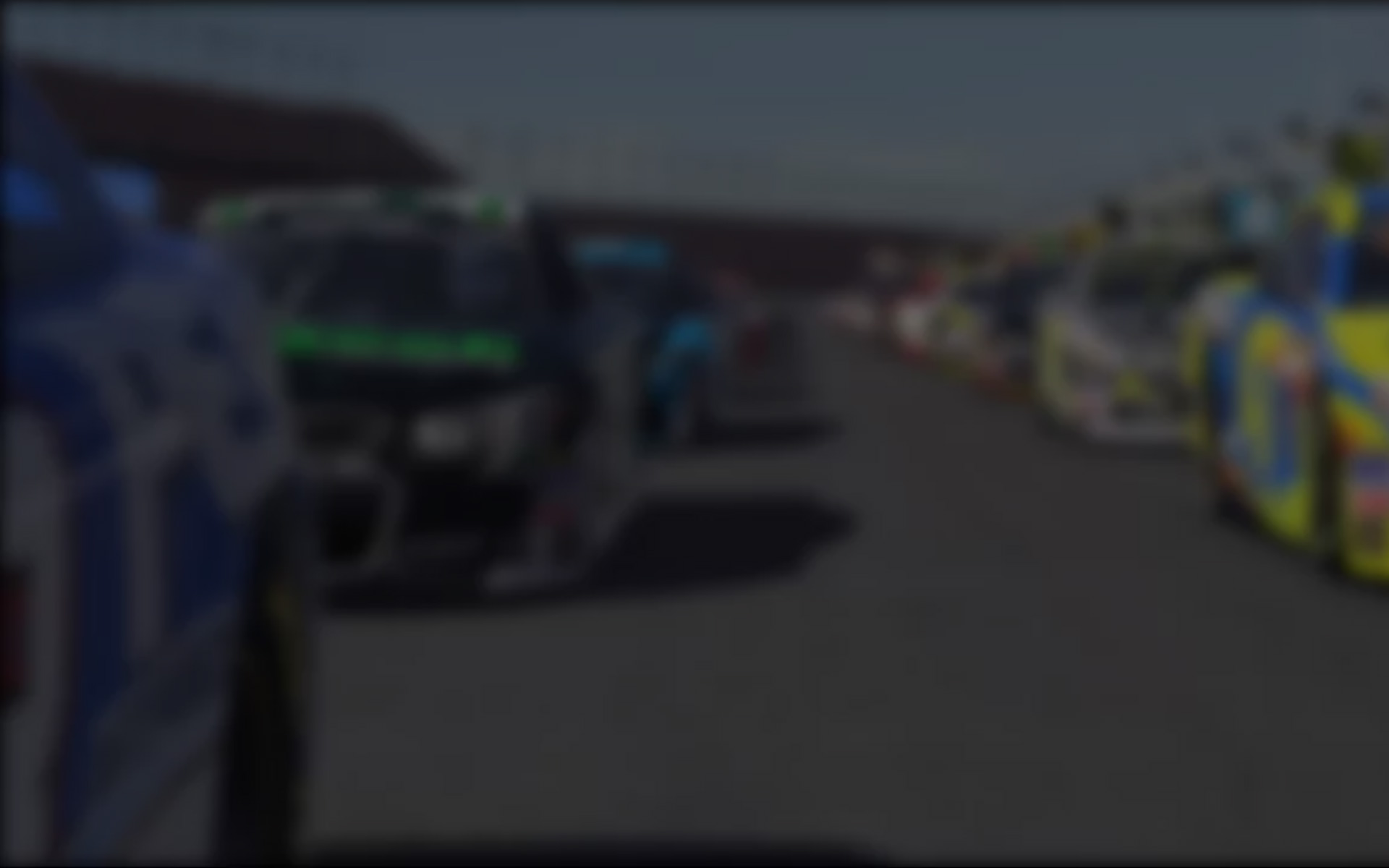 An iRacing member since September, 2011, iRacer Dylan Murcott is the definition of a dedicated racer. Whether it is sim racing on ovals, sim racing on road courses, stock cars, open wheel cars or racing in the Continental Tire Sports Car Challenge, Murcott is a racer anytime and anywhere.
On iRacing, his statistics are impressive. In a Dylan and Dylan one-two finish with Dylan M. Schmidt, Murcott scored his first career road course victory at Lime Rock Park in the Mazda MX-5 Cup Series. Since then he has visited victory lane 70 more times and has 270 top five finishes in 382 total starts. Nearly a second ahead of runner up Steven Gaines, Murcott scored his first iRacing oval victory at USA International Speedway in the Street Stock Series. In 586 starts, Dylan has taken the checkered flag first 26 times and has led over 1000 laps on the oval and road sides of iRacing.
In part one of my Q&A with Dylan, we dived into his sim racing experience, talked about how he started sim racing and his career highlights. Learn more about iRacer Dylan Murcott in this week's edition of Get to Know…
Q:  How long have you been sim racing?
A:  I messed around a little in the fall of 2011 with an Xbox controller.  Spring 2012 is when I started to learn more about iRacing and taking it seriously.
Q:  How did you get started in iRacing?
A:  My friend had a full racing sim rig (G27, Playseat, etc.) at his house and I tried it out, and got hooked on it immediately.
Q:  Which race car driver in any racing series do you like the most?
A:  I've meet a ton of great drivers throughout the year. I don't practically have a favorite driver though. I tend to route for the underfunded teams in NASCAR.
Q:  What type of hobbies do you do outside of iRacing?
A:  I race professionally in the IMSA Continental Tire Sports Car Challenge, and with all the testing we do, and all the training I do to stay in shape I don't have too much time for hobbies.
Q:  What is your most memorable experience on iRacing?
A:  Probably all the great people I've meet over the two years I've been on here. They've shown a ton of support toward me.
Q:  What car and track combination on iRacing would you like to drive in real life?
A:  An F1 car around Lime Rock would be incredible. And I would love to try it.
"An F1 car around Lime Rock would be incredible."
Q:  What type of racing do you like to watch on TV?
A:  All types…NASCAR, IMSA, TUDOR, F1, DTM, and Motocross/Supercross.
Q:  What are three things that people on iRacing probably don't know about you?
A:  I'm 21 years old. I love racing. And I day trade stocks when I'm not racing.
Q:  What is your favorite racing series on iRacing and why?
A:  NASCAR A-Fixed and NASCAR iRacing Series. I love the big fields and I really enjoy driving the Gen6, and it fits my driving style.
Q:  If there was one thing you could change about iRacing, what would it be?
A:  Not really change, but add green-white-checkers on the oval side.
Q:  What is one thing that you love the most about iRacing?
A:  The competition is amazing, a ton of fast guys in every racing series making for great racing.
Q:  Overall, how do you rate your success on iRacing?
A:  I'd say decent, most certainly could be faster though. There is always someone faster than you that you could learn something from.
---
You may also like...
---