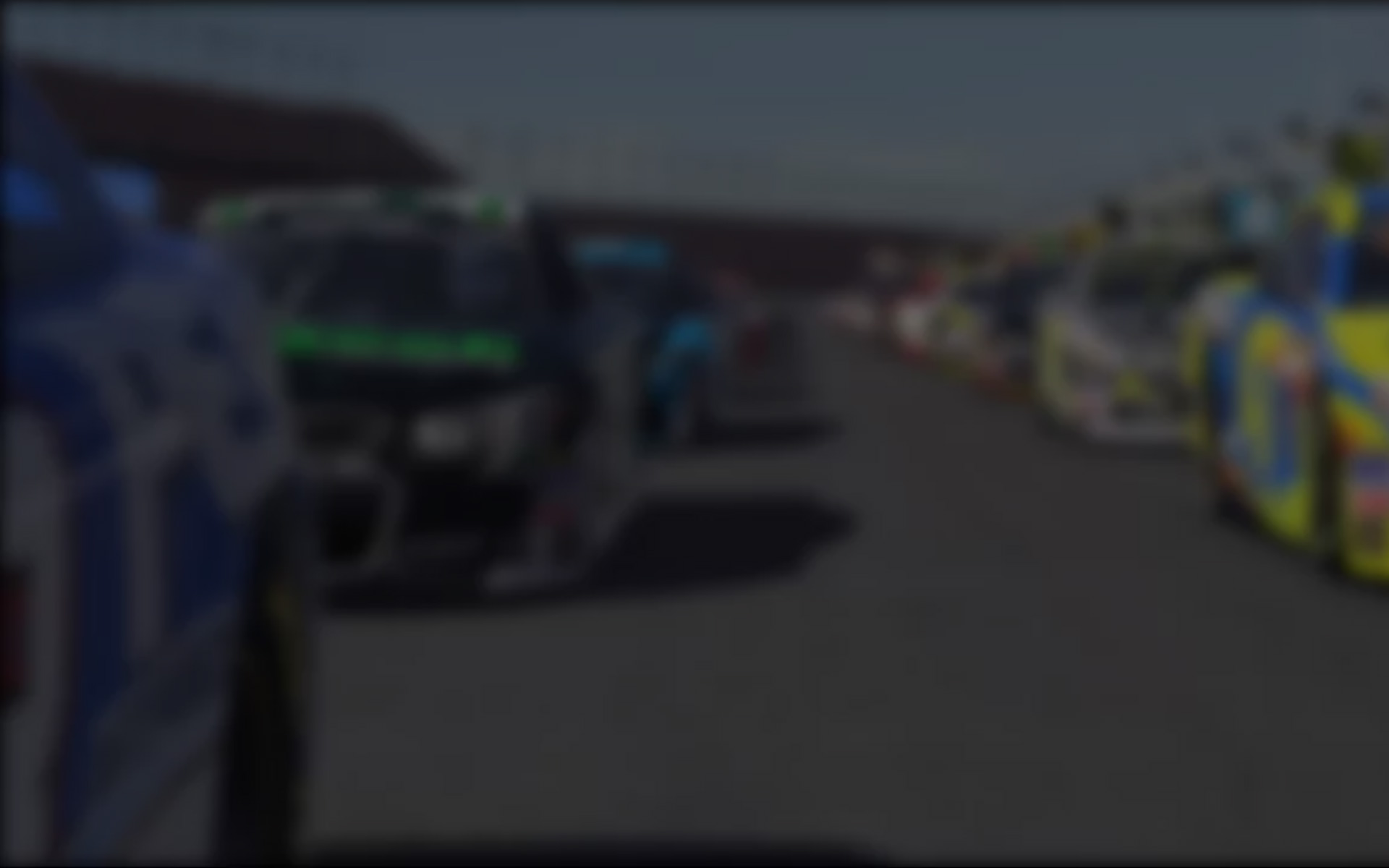 If you're a NASCAR fan, an Indycar fan, a Grand-Am fan, it doesn't matter, we all have that driver we cheer for the most. For some, it may be Dale Earnhardt Jr, Will Power, Scott Pruett, or (believe it or not) Kyle Busch, but for the iRacer I interviewed for this week's article, his favorite driver is his team owner on iRacing. Timmy Hill, who currently drives in the NASCAR Nationwide Series, is also an avid sim racer. He has completed 838 races on iRacing with 158 victories. Besides winning…a lot….he has started his own team on iRacing called Timmy Hill Motorsports, and I got the chance to talk to one of his drivers: E.J O'Rourke.
O'Rourke has been racing on iRacing since August of 2010 and, in the two years he has been on the sim, he has many accomplishments to his credits. The 19 year old from Shrewsbury, Massachusetts has started over 1,000 career oval races and nearly 300 road races. He has won a combined total of 80 races (61 oval, 19 road), and has 399 oval top five finishes and over 109 road top five finishes. On the road side of iRacing, he is an A Class driver with an iRating of over 2800. On the oval side, he is also an A Class driver, but with an iRating of over 4500, you'll be hard pressed to not find him in the top split of the races he enters. If you want to know more about E.J, continue to read this week's edition of Get to Know…
Q:    How long have you been sim racing?
A:    I have been sim racing for a little over two years.
Q:    How did you get started in iRacing?
A:    I got started on iRacing with Timmy Hill two years ago. We were looking for something better than NASCAR '09 and then joined iRacing together!
Q:    Which race car driver do you look up to the most?
A:    I look up to Timmy Hill the most because he does a lot with underfunded equipment in the NASCAR Nationwide Series!
Q:    What type of hobbies do you do outside of iRacing?
A:    I love to collect NASCAR memorabilia! I have many 1:24 and 1:64 scale NASCAR diecasts and a few sheet metal pieces!
Q:    What is your greatest accomplishment on iRacing?
A:    My greatest accomplishment on iRacing is probably winning a 4103 SOF race at Talladega in the Nationwide car last season. If not that, then running strong in the ETV Friday Night Shootout races in the Nationwide car!
Q:    What is one long term goal that you hope to still accomplish in iRacing?
A:    My long term goal on iRacing is to eventually earn a Pro stripe. Also I would like to win some Cup races that are not at superspeedway.
"When I'm not on iRacing I'm either at school, home or traveling to NASCAR races!"
Q:    What type of racing do you like to watch on TV?
A:    I watch any kind of racing on T.V. I mostly enjoy watch any NASCAR race but I usually like to catch a few GRAND-AM or IndyCar races.
Q:    How do you think your fellow iRacers see you?
A:    I hope that my fellow iRacers see me as a nice person and they trust me on the track every week.
Q:    Who is EJ O'Rourke outside of iRacing?
A:    When I'm not on iRacing I'm either at school, home or traveling to NASCAR races!
Q:    If there was one thing you could change about iRacing, what would it be?
A:    There really is not a whole lot I would change about iRacing. The main things I would like to see added would be, GWC's, Lucky Dogs and tire wear.
Q:    What is one thing that you love the most about iRacing?
A:    The thing I love the most about iRacing is the community of racers. I love meeting new people on iRacing and racing close and hard with them on the track!
Q:    Overall, how do you rate your success on iRacing?
A:    On a scale from 1-10, I would rate myself as an 8. I feel like I have done a lot on here from winning races both on oval and road and earning a 5000 oval iRating over the summer. There is always room for improvement but I am happy with what I have done so far.
---
You may also like...
---