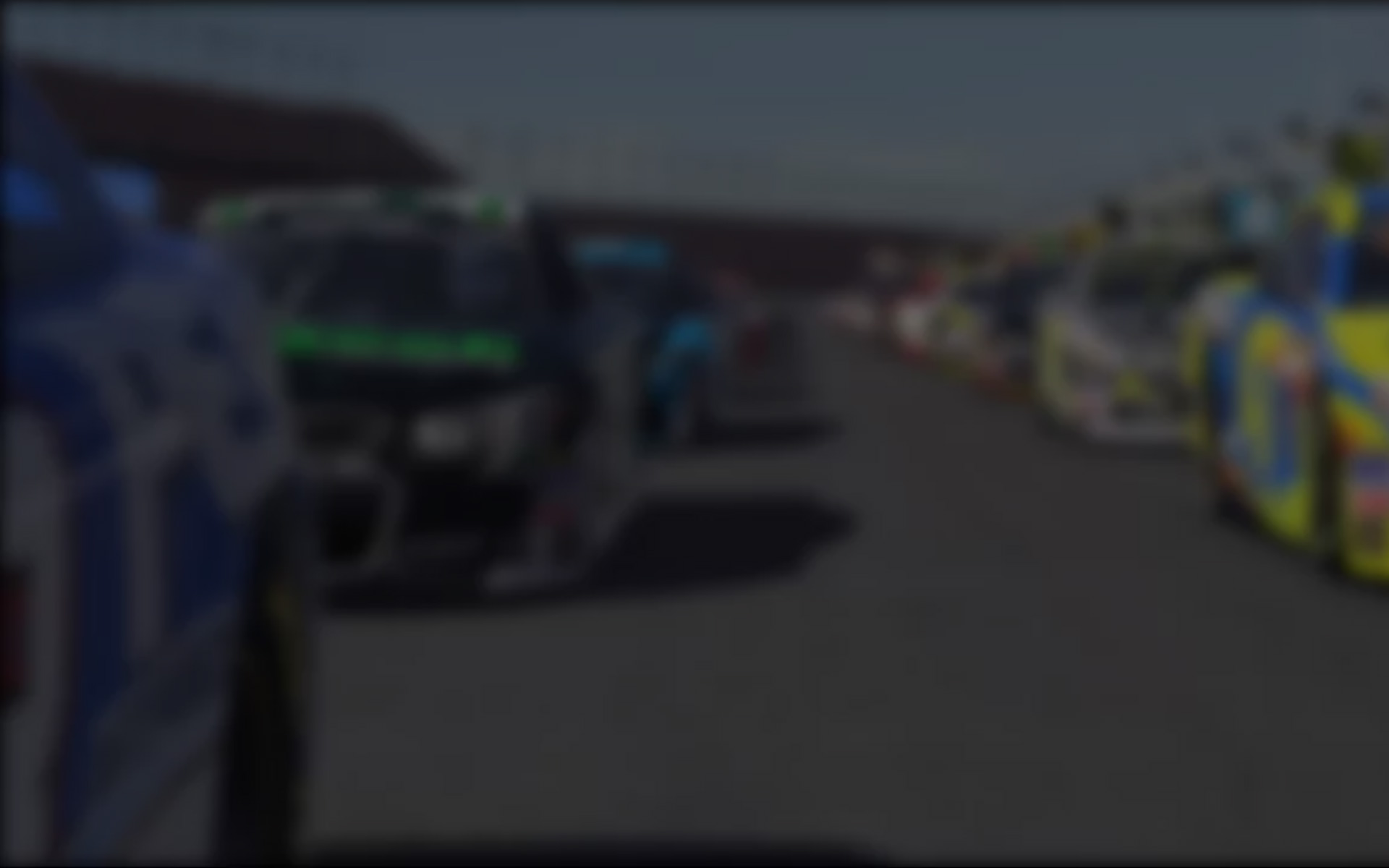 This week, I interviewed iRacer Fulvio Barozzini, a 28 year old sim-racer from Besana, Italy.  A member of iRacing since October of 2010, Fulvio — just like last week's featured driver Matthias Egger– is a regular in the iRacing.com World Championship Grand Prix Series. In 274 starts on the road side of iRacing, he has won 69 and has finished in the top five in over half of the races he has started. He won iRacing's Skip Barber Race series championship in 2011 Season 3 and currently is ranked sixth in the iWCGPS standings.
Fulvio is certainly among the top road racers on iRacing, and I got the chance to talk to him about his iRacing career in this week's edition of Get to Know…
Q: How long have you been sim racing?
A: I started online racing in late 2004 with Grand Prix Legends. Before then I had played some other racing games but not much seriously.
Q: How did you get started in iRacing?
A: In late 2010 I felt the need to end up my GPL career and do something else. I looked around and found iRacing to be the only attractive alternative.
Q: Which race car driver in any racing series do you like the most?
A: Among active drivers, Kimi Raikkonen. All-time, Jim Clark.
Q: What type of hobbies do you do outside of iRacing?
A: Rarely other PC games (included some runs with good old GPL). I own a junior go-kart that I bring on track when I have the occasion. Other than that I like to do cycling, swimming and tennis.
Q: What is your greatest accomplishment on iRacing?
A: A few weeks ago I won the iRacing.com World Championship Grand Prix Series race at Indianapolis. I am still stunned about it! There are very few accomplishments greater than that…
Q:  What car and track combination on iRacing would you like to drive in real life?
A: Lotus 49, but no historical tracks in iRacing… I pick up the best one, Spa-Francorchamps.
Q: What type of racing do you like to watch on TV?
A: Anything with wheels and an engine is good to watch for me. My favorite is Formula 1, then AMA Motocross / Supercross
Q: How do you think your fellow iRacers see you?
A: As a nice guy and a clean racer (I hope so!)
Q: What are three things that people on iRacing probably don't know about you?
A: a) I am not a schoolboy that has plenty of spare time, and it's hard to balance work, family and all real life stuff and iRacing at the same time. Despite that I can accomplish good results, remember that practice is only a part of the job.
b) I have a thin and weak body so I always suffer fatigue and physical pain while sim-racing!
c) I am not much "social" and stuff. I prefer few great friends rather than knowing a lot of people without strong relationship.
"If you take (iRacing) seriously, you are involved like a real racing driver . . . that's a feeling very few driving games can give you."
Q: If you could go back and see one race from the past (past Monaco GPs, Daytona 500s, etc.), live at the track, what race would you choose?
A: Motocross of Nations at Maggiora (Italy), 1986. I was only two years old so I have only reported memories of what has been called The Motocross Race of the Century.
Speaking of F1, 1950 Italian Grand Prix. I would love to be immersed into that kind of "gentleman" racing, together with sheer passion and human values that I feel are lost nowadays.
Q: What is your favorite racing series on iRacing and why?
A: Skip Barber will always be inside my heart for being competitive, fun, and accessible. And it teaches you a lot about how to race an open-wheeler.
Q: If there was one thing you could change about iRacing, what would it be?
A: I am used to take things as they are without complaining, knowing the developers are always doing their best. But if you ask, I'd like iRacing's F1 series to be more realistic and simulate the 2009 season in its entirety, with two tire compounds, dynamic weather, full FIA rules and so on. Obviously I know this isn't F1 2009; it is iRacing.com with tons of tracks and cars and I understand there must be a "lowest common denominator" in such a wide-range simulator. But the F1 car as it is now looks like to be thrown in the pack without much care. And the World Championship Series itself isn't promoted as much as the NASCAR one.
Q: What is one thing that you love the most about iRacing?
A: The fact that it isn't a "video-game", it's a motorsport simulation and if you take it seriously, you are involved like a real racing driver, rather than a gamer. That's a feeling very few driving games can give you.
Q: Overall, how do you rate your success on iRacing?
A: When I joined iRacing, my target was to attend a proper championship with fixed number of races and points, because I have never been fond of the "weeks" system and I am highly competitive by nature. Entering the Pro Series and then the World Championship was the least I could do and I am doing even better than I expected, so I am extremely happy of my achievements so far!
---
You may also like...
---