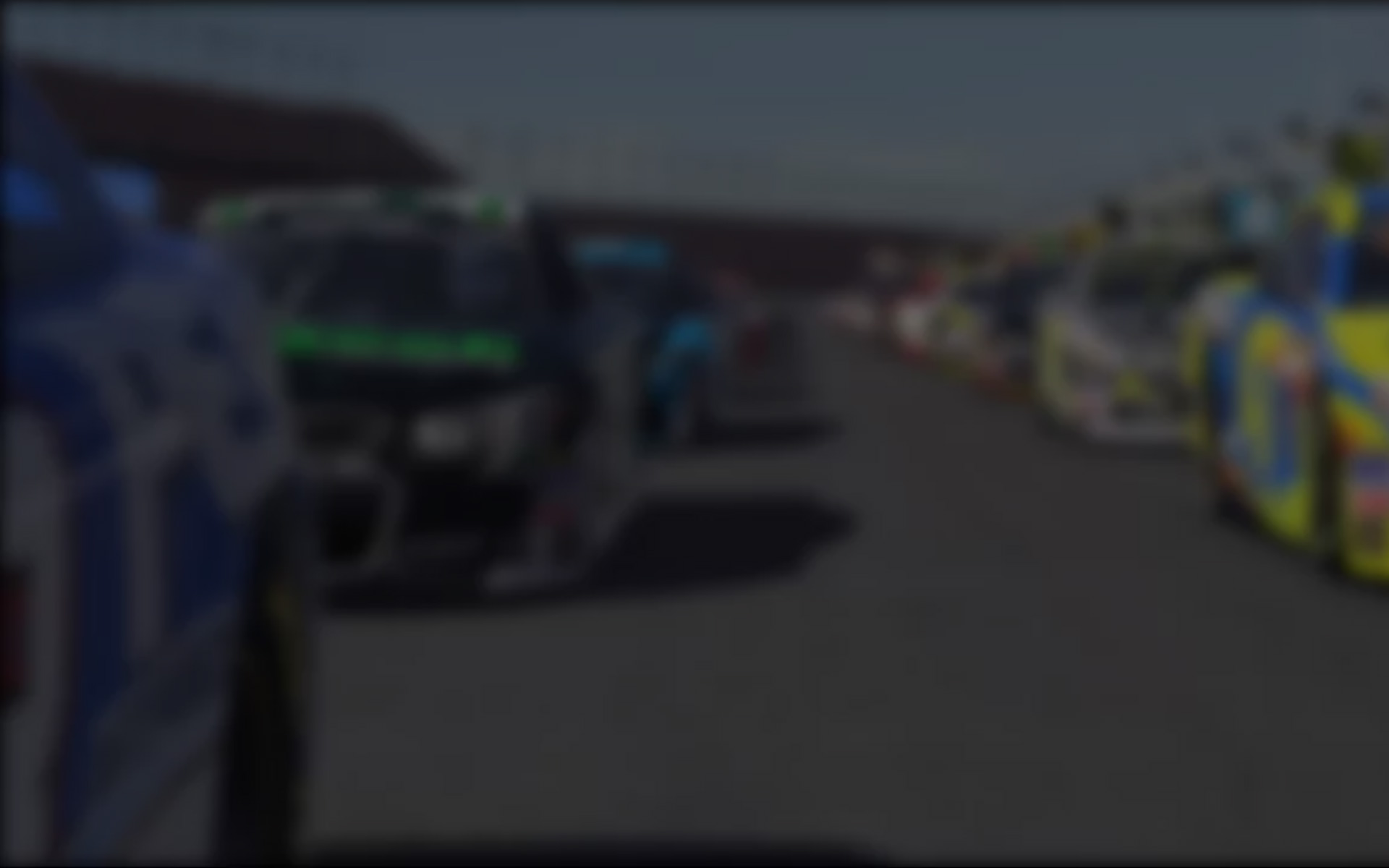 As most of us know, iRacing is a racing simulator that anybody can use. Whether you are a hardcore sim racer or just somebody who wants to fulfill their need for speed, iRacing is enjoyable. Even professional drivers like Dale Earnhardt Jr, Justin Wilson and Travis Pastrana use iRacing to improve their real racing skills.  Have you ever wondered if iRacing actually does help real racers? Well if you want proof, then go ask Brandon Oddo.
Brandon Oddo, from Lancaster, Ohio, uses iRacing to help him perfect his racing skills but more importantly, to have fun. In iRacing, Brandon has 23 wins and 87 top fives on the oval side and has nine top fives in 21 starts on the road side. On the physical race track, he has over 70 wins and is a three time consecutive R/C Stock Off Road Truck Champion, winning his titles in 2009, 2010 and 2011. This year, in his #24 Mustang Mini Stock, the 18 year old is racing for the first time on dirt and is a consistent top 10 driver. If there is anybody who knows how to get around a race track it is him. I got the chance to talk to him about his racing on the track, about his racing on iRacing, and how the two work together.
Q:     How long have you been sim racing?
A:     I have been in sim-racing since I was about nine years old, and I got my hands on a copy of NASCAR Racing 2003, to which I still play in addition to iRacing today!
Q:     What attracted you to iRacing, where did you hear about it?
A:     I was attracted to iRacing by watching Legends car videos online and it was like nothing I had ever seen before. I had only played sim racing games against the computer opponents, never online. I was instantly hooked.
Q:     What type of hobbies do you do outside of iRacing?
A:     Outside of iRacing, I enjoy building, and racing, R/C cars and trucks at my local track. Also I try to race my real car whenever I can!
Q:     What is one real life driver that has inspired you the most?
A:     One driver that has really influenced me would have to be Jeff Gordon. He has inspired me to start racing, and become a better driver and person. Jeff grew up racing on dirt, like I am now. So I like to try to follow his steps to become a successful racer.
Q:     Do you do any racing outside of iRacing?
A:     Yes, outside of iRacing, I race a dirt Mustang Mini-Stock racecar at Raceway5, in Batavia, New York. I also travel around quite a bit so you may see me at a few other dirt tracks in Western New York.
Q:     How does iRacing help you with racing in real life and vice versa?
A:     iRacing has made a HUGE impact on my real racing career. iRacing has taught me everything from the basic things, like how to drive certain tracks and how to react to a caution flag, all the way to very advanced things, like car set-ups. I feel that iRacing has helped me become a safer and more experienced real life racer. The experience that I learn out on the dirt track helps me strengthen my iRacing abilities as well. I am a more consistent and smart driver on iRacing, because I think I am in my real car.
Q:     What is your overall goal in your racing career?
A:     My overall goal in my racing career is to have fun, and be competitive at the same time. I have met a lot of people on the dirt track and on the virtual track that I enjoy racing with, which makes the entire racing experience more fun. Every time I sit down at my wheel, or climb into my car, I think of how incredibly thankful I am have the opportunities to race.
Q:     What is the most memorable moment you've had in your professional racing career?
A:     My most memorable moment in my professional racing career would be my first time racing on dirt. I had raced asphalt for 1 season prior to dirt, so I didn't know what to expect, especially because I was so used to iRacing as well. I ended up fitting right in with the dirt track racers, and I had a blast! I've been racing dirt ever since.
Q:     What type of racing do you like to watch on TV?
A:     I will watch any kind of racing on TV, whether it is the World of Outlaws, NASCAR, Formula 1, Monster Trucks, rally, and so on.  If it's competitive, and they have wheels, I'll probably be watching!
Q:     Who is Brandon Oddo outside of iRacing?
A:     Outside of iRacing, I am a student at my local Community College, studying mechanical engineering. I hope to someday get a job building or driving racecars. I take everything that I have learned in school and applied it to iRacing with great results, as well as taking things from iRacing and applying them to my school work.
Q:     If there was one thing you could change about iRacing, what would it be?
A:     I wouldn't change anything about iRacing. I like the competition, the car/track choices, and the people I have met. Although, as an avid dirt track racer, I'd love to see the addition of dirt cars and tracks!
Q:     What is one thing that you love the most about iRacing?
A:     The one thing that I love most about iRacing is that it gives me the opportunity to have fun, while practicing in a car that I don't have to pay for if I crash. I can adjust cars, test them, and race them to their full potential without having to worry about ruining expensive tires, or race cars.
---
You may also like...
---