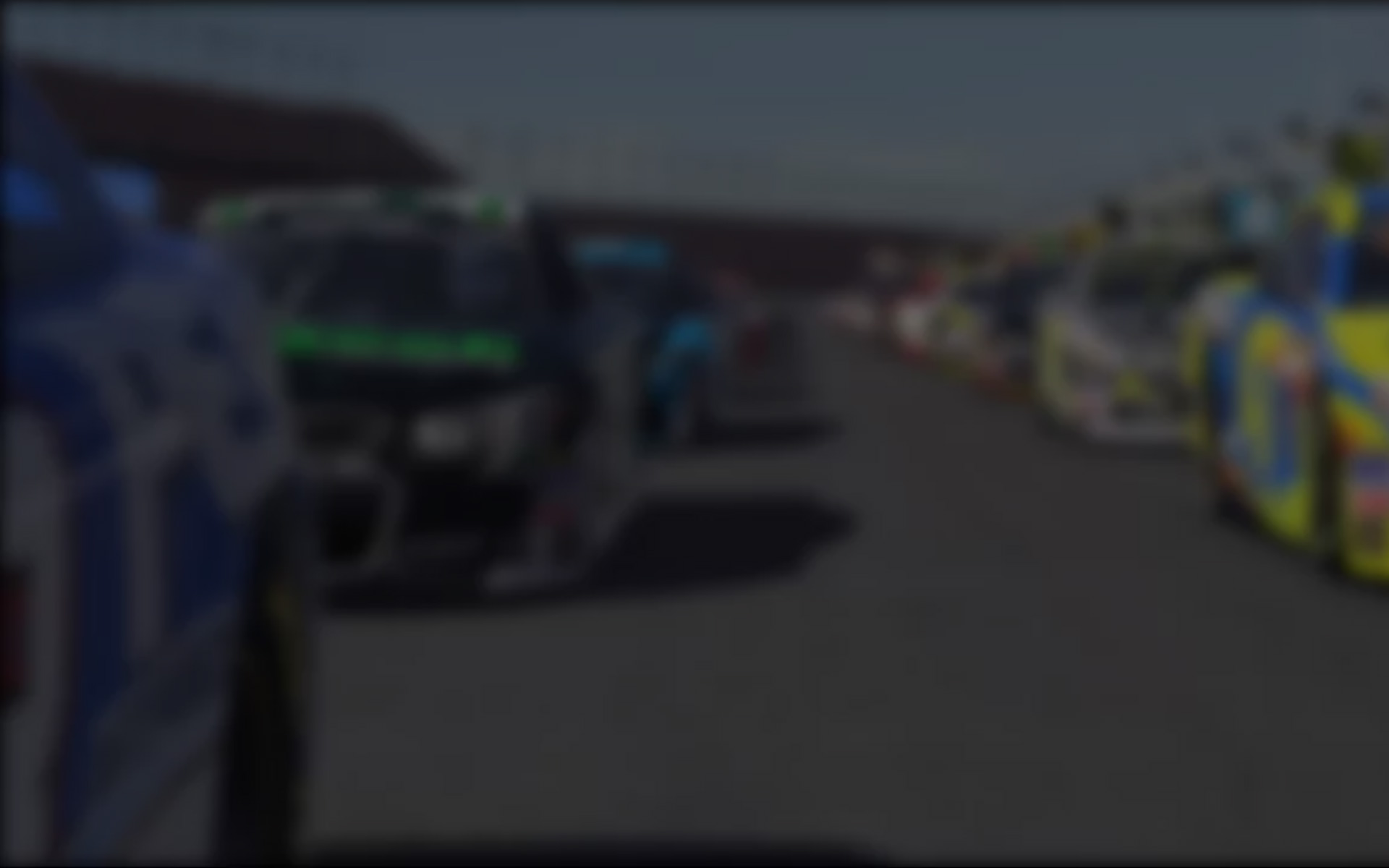 Born in Midland, Michigan now living in Venice, Florida, 18 year old iRacer Jacob Schneider may be young, but when it comes to iRacing, his name is among the veterans. Sim-racing on iRacing since March of 2010, Schneider quickly got acquainted with the tracks and cars, having started 399 races and recording 26 victories in 2010 alone. Since then, he has taken the checkered flag first eleven times, most recently in the NASCAR iRacing National Series at New Smyrna Speedway. Schneider has been fast in all of the oval cars he has raced on iRacing, especially in the former Nationwide Class B car (now the National Impala) and the IndyCar Dallara. Once in each car, he has finished the season at the top of the Time Trial point standings. With an oval iRating of over 3200, Schneider has climbed through the ranks of iRacing in the four years he has been on the service, and he is not planning on stopping any time soon. You can learn more about iRacer Jacob Schneider in this week's edition of Get to Know…
Q:  How long have you been sim racing?
A;  I've been on iRacing for a little over four years but before that I spent a lot of time racing on NASCAR '09 and other console racing games with a clan called CRUNK Nation up until I discovered iRacing.
Q:  How did you get started in iRacing?
A;  I couldn't get my fix of racing on just the console games so after looking at numerous videos and doing some research, I decided that iRacing would give me the best and most realistic experience.
Q:  Which race car driver in any racing series do you like the most?
A:  I've been a dedicated Dale, Jr. fan ever since I got into racing just because of his laid-back personality and driving style.
Q:  What type of hobbies do you do outside of iRacing?
A:  I play the tenor saxophone in my school's symphonic, marching, and jazz band but I also enjoy sailing since I live right next to the Gulf of Mexico . . . and skiing when I'm somewhere a little colder than Florida.
Q:  What is your most memorable experience on iRacing?
A:  I've had my fair share of wins and amazing moments that include victories in both oval and road races that meant a lot to me. This includes numerous superspeedway races and an Indy 500 win. But the most memorable experience was when I won my first oval B car race or Nationwide race that wasn't at a superspeedway. It was a hard and challenging race at Dover in the old B class car and I had to overcome a lot of difficulties to pull off the win.
Q:  What car and track combination on iRacing would you like to drive in real life?
A:  I would love to try the Riley Daytona Prototype at the Daytona road course since I've run that combo on iRacing so much and have enjoyed it season after season.
"I really try to keep my cool . . . which is the exact opposite of what I used to do back in my console racing days."
Q:  What type of racing do you like to watch on TV?
A:  I'll really watch anything that I come across that's on. My main series is NASCAR and I hardly miss a race if I can help it, but I try to follow as much of the IndyCar, sports car and F1 series as I can.
Q:  How do you think your fellow iRacers see you?
A:  It would really surprise me if they even notice me at all but I would hope they see me as respectful and forgiving. I really try to keep my cool during every race no matter what happens, which is the exact opposite of what I used to do back in my console racing days and about the first year I was on iRacing.
Q:  What are three things that people on iRacing probably don't know about you?
A:  Well first is that I'm still in high school. I've had a lot of people think I'm older then I am but I guess I get that a lot less now that I drive with my school plastered all over my car. Second is that I won the majority of my races using an old Xbox steering wheel with 260̊ of rotation. And finally the last thing is that I make my own iRacing videos at youtube.com/iceenascar and I also have my own iRacing Facebook page called Jacob Schneider IRacing.
Q:  What is your favorite racing series on iRacing and why?
A:  Hands down my favorite series is the NASCAR iRacing Series because of the length of the races and the popularity of the series, which makes every race seem like a special event of its own. However, I did race in the NASCAR iRacing National Series last season while the PEAK Dream promotion was going on and I loved the racing so much that I'm racing it again this season.
Q:  If there was one thing you could change about iRacing, what would it be?
A:  I would love to see iRacing implement the green-white-checker rule into the service because right now, to me, that's really the only thing that's missing from a full authentic racing experience for the series' that use the rule.
Q:  What is one thing that you love the most about iRacing?
A:  Out of all the amazing things about iRacing, the one I like the most is the variety of realistic cars, tracks, events, and series to choose from. This is one of the things that really attracted me to the service in the first place and it has only gotten better.
Q:  Overall, how do you rate your success on iRacing?
A:  I would give myself a letter grade of B+ overall. I believe I have learned a lot during my tenure at iRacing and have improved with every race I do. However, I know there's a lot more I could improve on and I have lacked in the win column lately, but it's hard to accomplish this without a being on a team or having a lot of time to practice and race.
---
You may also like...
---