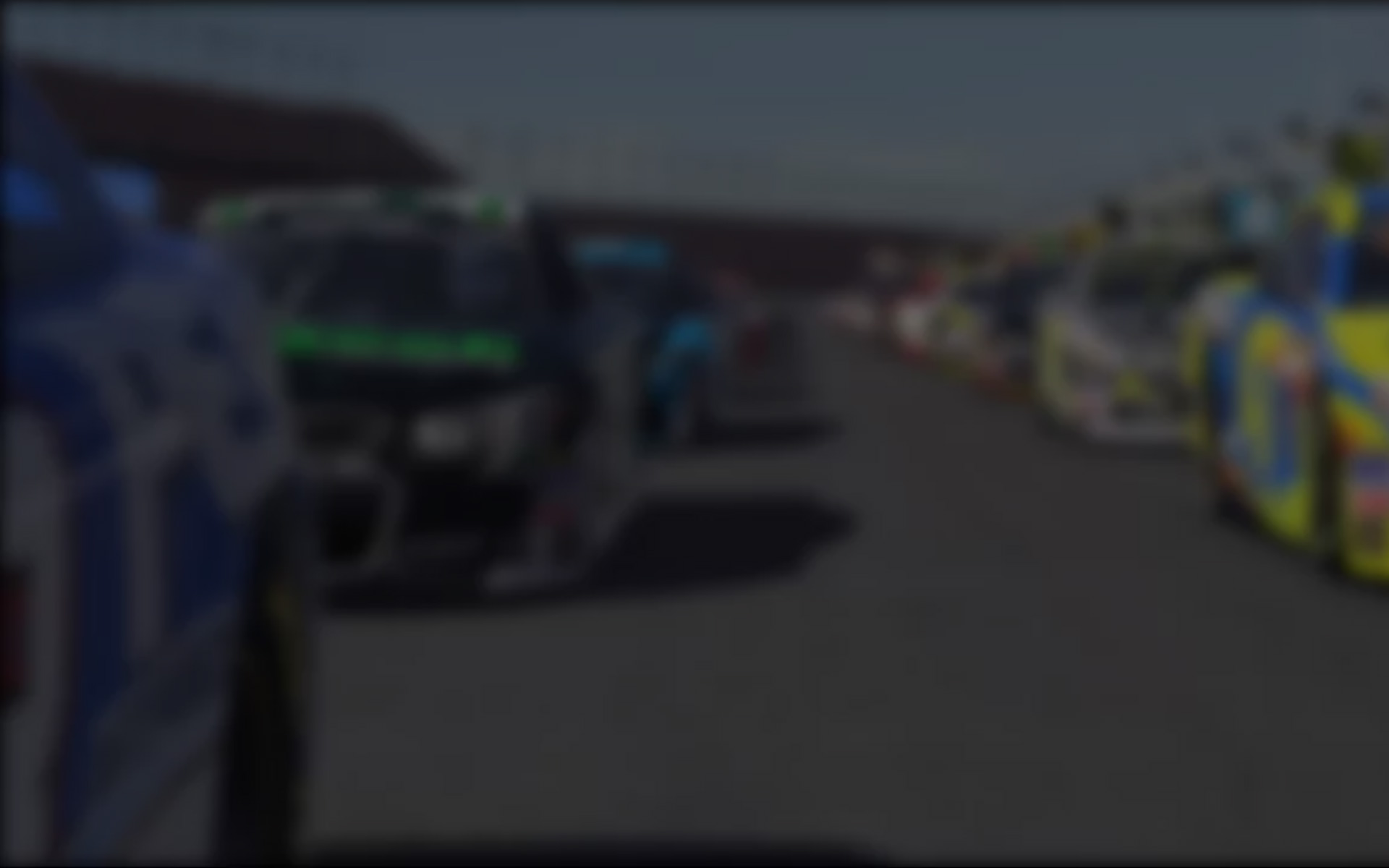 A nearly-five year veteran on iRacing, James Kirsch from Western New York has been a contender on the track from the day he joined the sim racing service in 2009. The 31 year old Kirsch has visited victory lane five times in 46 career oval starts, his first career victory coming in the Legends car at South Boston Speedway and his most recent win coming in his most coming, at Iowa Speedway in the iRacing Late Model Tour in 2012.
Even when he isn't winning, James still does a pretty good job. He has 32 top five finishes, has led an average of 42 laps in each race he has entered and has an incident per race rating of less than two. He is the model of consistency on the track . . . and I got the chance to learn how he is consistent off the track on a daily basis as well. You can learn more about this talented iRacer in this week's edition of Get to Know…
Q:    How long have you been sim racing?
A:    I've been sim racing since the late 90s. I started with NASCAR Racing on PlayStation, and when I got my first PC in 2000, I bought NASCAR Racing 3 and Grand Prix Legends, along with a Microsoft Sidewinder force feedback wheel.
Q:     How did you get started in iRacing?
A:    I had been aware of iRacing from the very beginning, but I wasn't sure how I felt about the monthly fee. Then, on Christmas 2009, I ended up getting a card with some money in it, and I figured I'd use some of it to buy a month subscription to iRacing. I quickly realized that it was worth the money, and I've been hooked ever since.
Q:     Which race car driver in any racing series do you like the most?
A:    Jeff Gordon has been my favorite driver since I first started watching NASCAR in 1996. He was actually on a box of my mom's cereal, and he happened to win one of the very first races I ever watched. We were like, "Hey, that's the same guy!" It's hard to believe that was 18 years ago!
Q:    What type of hobbies do you do outside of iRacing?
A:    Aside from sim racing and gaming in general, I'm into photography and videography. I also recently got into the poison dart frog hobby, and several months ago I finished building my first tropical vivarium.
Q:     What is your most memorable experience on iRacing?
A:    Wow, that's a tough one. I've had so many memorable experiences on iRacing, but one that comes to mind is driving with Marcos Ambrose in a Late Model practice session a few years ago. He's a great guy.
Q:    What car and track combination on iRacing would you like to drive in real life?
A:    There are lots of cars and tracks I'd like to run in real life, but if I had to choose one, I'd probably pick the Indycar at Indianapolis. It presents such a unique challenge.
Q:    What type of racing do you like to watch on TV?
A:    NASCAR and Indycar are my two favorite types of racing to watch. I've followed both of them pretty closely since I was about 13.
Q:     What are three things that people on iRacing probably don't know about you?
A:    Hmm, that's an interesting question. Probably the most significant thing is that I have a heart condition called atrial tachycardia. Basically, my heart beats faster than normal. Fortunately, it can be controlled with medication, but it kind of sucks having to remember to take a pill twice a day.
Q:     What is your favorite racing series on iRacing and why?
A:    I spend time running quite a few of the oval cars, but if I had to pick a favorite, it would probably be the Chevy Silverado. I think it's the most fun to drive.
Q:     What is one thing that you love the most about iRacing?
A:    I love the ability to run almost any kind of car on almost any track. It's awesome to be able to run anything from a Late Model or a Modified on a short track, to an Indycar, or a top level stock car on a superspeedway (or one of the many road racing cars that I'm awful at driving, haha!).
"Driving with Marcos Ambrose in a Late Model practice session a few years ago. He's a great guy."
Q:    Overall, how do you rate your success on iRacing?
A:    I think I've done fairly well on iRacing. While I spend most of my time just having fun in practice sessions with friends, I'm generally pretty quick in the oval cars, and I've had good finishes in the relatively small number of official races I've run.
Q:    How did you spend the July 4th weekend this year?
A:    I live pretty close to a park, so I just stayed home and watched the fireworks from my window since I had a great view of them. I also watched the NASCAR races at Daytona and the Indycar race at Pocono.
Q:    What are your favorite things to do in the summer?
A:    I'm not really the outdoorsy type, so I spend most of my time in front of the computer even in the summer.
Q:    What is your favorite summer memory?
A:    I think my favorite summer memory would have to be going fishing with my grandparents when I was a kid. I would always end-up wading into the shallow water with a net to catch minnows or crayfish, and then take them home and keep them in a little aquarium.
---
You may also like...
---