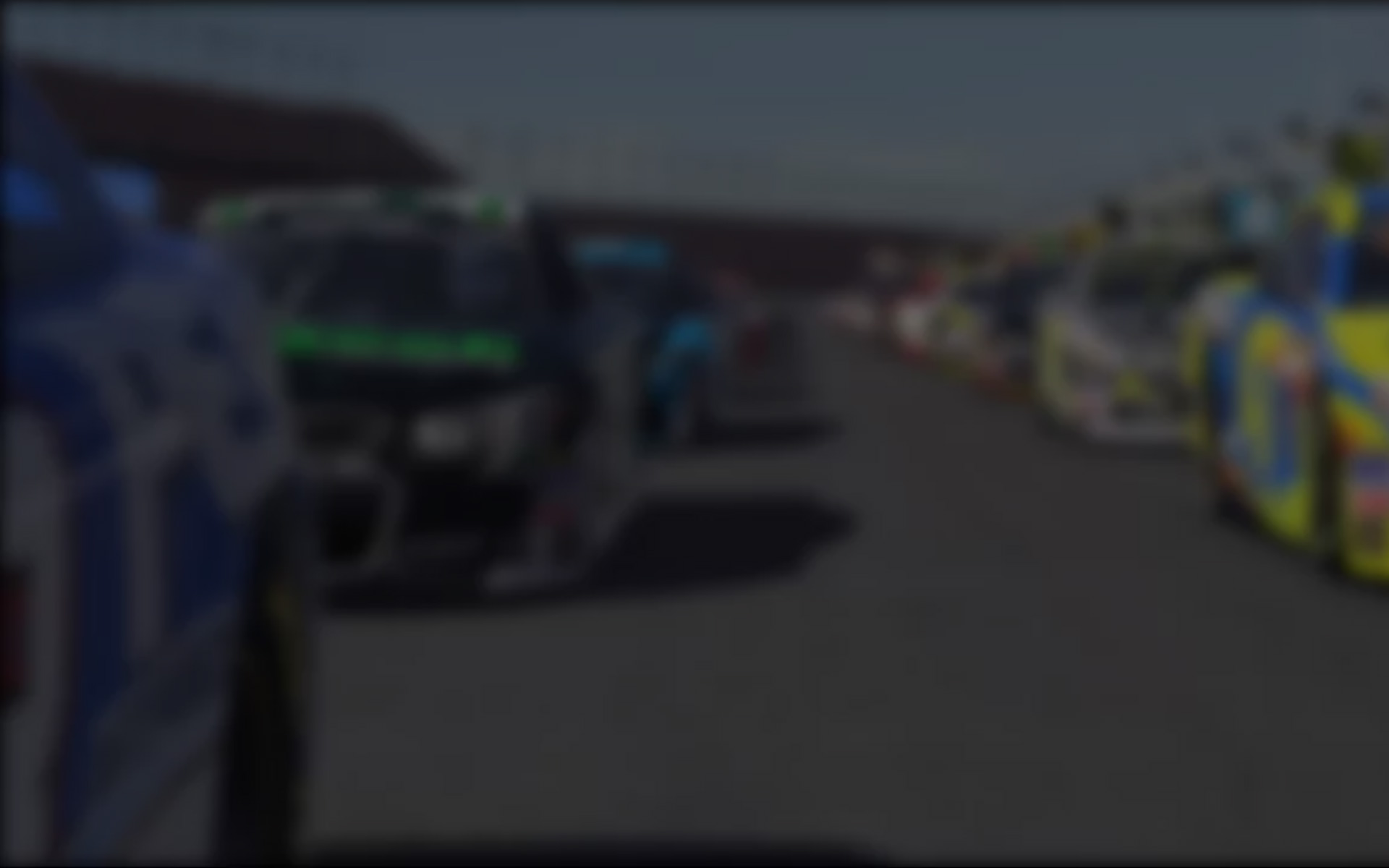 This week's featured sim-racer has already gotten close to racing at a young age . . . really close, He began announcing for the Atlantic Open Wheel Modified Tour at the age of 13 and now, four years later, he is already a veteran announcer.  He also has plenty of accomplishments on the virtual track to his credit.  A self-proclaimed "oval junkie," he has several iRacing victories and although he says he still has a lot to work on, he already has much to be proud about. This week's featured iRacer is Jesse Thompson.
Thompson, from Rusagonis, New Brunswick, Canada, joining iRacing just five months and has already won has won seven races. He has won at a variety of tracks and in a variety of cars, including USA International Speedway and Thompson International Speedway, in Legends and Street Stock, with 63 top five finishes and 13 poles in 165 races. So you know who he is and what he has done, but besides track announcing do you know what Jesse Thompson does outside of iRacing, or what he thinks his biggest accomplishment is on iRacing? Read on to find out…
Q:    How long have you been sim racing?
A:    Well, I would say 11 months for online racing, but offline sim racing, four years.
Q:    How did you get started in iRacing?
A:    Tim Terry from Tim's Corner Motorsports (and inRacingNews – Ed) introduced me to iRacing.
Q:    Which race car driver do you look up to the most?
A:    Becca Kasten on the ARCA/CRA Super Series Tour. She is a great friend and always there to support me, plus she shows the guys how to drive.
Q:    What type of hobbies do you do outside of iRacing?
A:    Announcing short track racing is what I like to do. I've been doing that since I was 13.
"Announcing short track racing is what I like to do. I've been doing that since I was 13."
Q:    What is your greatest accomplishment on iRacing?
A:    Someone hosted a "Bud Shootout" earlier this year, and I walked away with that win.
Q:    What is one long term goal that you hope to still accomplish in iRacing?
A:    I want to at least get to the Pro Series.
Q:    What type of racing do you like to watch on TV?
A:    I enjoy any of the short track stuff on SPEED interests me, like ARCA, K&N Pro Series, or Whelen Modified Tour racing.
Q:    How do you think your fellow iRacers see you?
A:    They say I talk quite a bit. I race clean, but hate being moved around.
Q:    Who is Jesse Thompson outside of iRacing?
A:    Oh boy, that's a tough question. To many, I am hard to get along with and like to provoke fights, but that's not true. I get pushed into those situations and react accordingly.
Q:     If there was one thing you could change about iRacing, what would it be?
A:    I want iRacing stop giving Roadies everything they want! What about us Oval junkies?!
Q:    What is one thing that you love the most about iRacing?
A:    The fact that you can race with your best friends that you may never get to! Because of iRacing, I got to meet Timmy Hill and talk to him!
Q:    Overall, how do you rate your success on iRacing?
A:    I'd say I have a lot more work to do, I work hard, but the wins don't seem to come to me. It's strange. I would definitely say that I am better than the roadies who try to oval race.
---
You may also like...
---