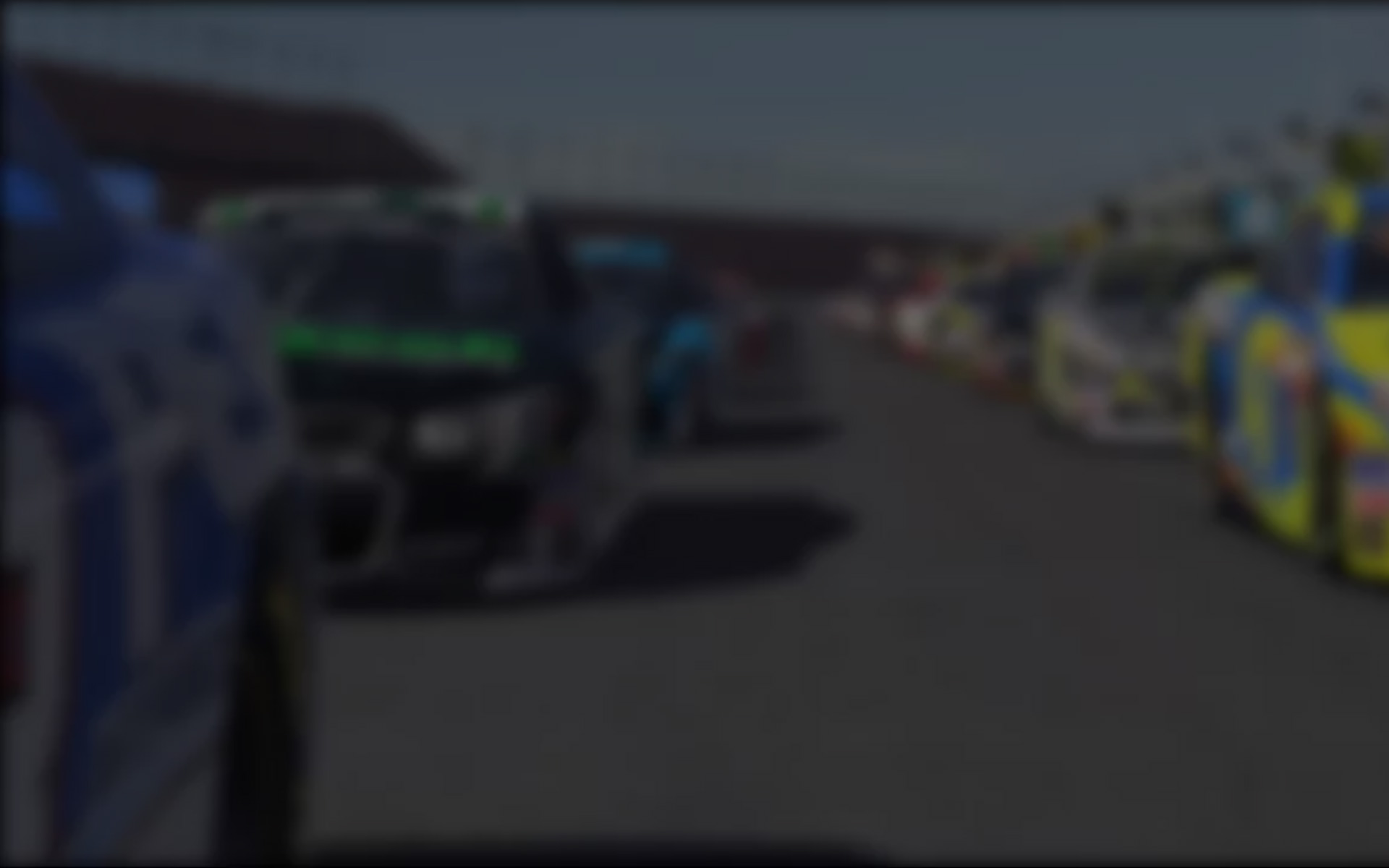 iRacing.com World Championship Grand Prix Series driver, Coanda Simsport driver, and now inaugural iRacing.com 24 Hours of Daytona champion, iRacer Justin Lindsay is certainly an accomplished sim racer. Entering his fourth year on iRacing, Lindsay has scored 92 career victories in 823 road course starts, and has a 50% of top five rating.
So yeah, he knows his way around a road course. But the 31 year old is no stranger to ovals either, with three victories coming in 2012 and four top five finishes in 14 starts last year.
Lindsay's primary focus though is road course racing, and this year he will get to compete for one of the biggest titles in sim racing: iRacing.com World Championship Grand Prix Series Champion. Lindsay will compete alongside Mitchell deJong and his other Coanda Simsport teammates.
In the first part of my Q&A, I got the chance to talk to Lindsay about his career in sim racing up until this point, and his goals for this year. You can read more in this week's edition of Get to Know…
Q:    What attracted you to racing in the first place? How did you start sim racing?
A:    I was introduced to motor racing in September of 2010, after a trip to my local Game Stop had me coming home with a used copy of Forza Motorsport 3, for the Xbox 360 gaming console. Prior to that time I hadn't the faintest idea of racing, never having had an interest in motorsport, be it in real-life, or in video games. I was led to join iRacing three-days after Christmas, 2011, after hearing the praise for the simulator by a fellow member of my Xbox 360 racing league.
Q:    How invested, would you say, are you into your sim racing?
A:    Not as much as a lot of guys; I do not have a rig to race in, just a wooden dining room table chair. My wheel and pedals (Fanatec CSR wheel and ClubSport v1 pedals) were purchased a few weeks before joining iRacing,. In the summer of 2014 my PC was upgraded, and that makes up the bulk of my investment, albeit a worthwhile one, as now I have three monitors, and a system fast enough to run the simulator at/near maximum graphic settings.
Q:    Your most memorable race on iRacing and why?
A:    I've had so many it's difficult to pick one, so I'll go with the most recent memory, that being the ninth round of the 2014 iRacing Road Pro Series, run at Road America, where I finished 11th after having started 25th. Although unable to hold on to 10th position, (surrendering the spot with 3-laps to go in the race), I knew the points for eleventh would be sufficient to secure my 2015 World Championship Grand Prix Series license, meaning I could go into the tenth and final round at Interlagos without the pressure of needing something special to happen.
"My only goal for 2015 will be to finish within the top-25 of the World Championship Series."
Q:    What other hobbies do you do outside of sim racing?
A:    Do beers & bars count as a hobby?
Q:    What job, if any, do you do in real life?
A:    Currently, I am not working; my last position saw me working under a government grant as a bilingual advisor/navigator.
Q:    Funniest moment you have had on iRacing?
A:    Honestly, I can't recall a moment that I thought was particularly funny while racing, which is probably for the best, as funny moments and race-ending moments tend to be indicative of one another.
Q:    Most bizarre moment you have had on iRacing?
A:    Again, nothing comes to memory for me as being particularly bizarre, although I was spectating the 2014 iWCGPS round at Brazil last year when Greger Huttu and Olli Pahkala fell victim to a clock-smash, and while neither driver was disconnected from the server, they both lost a lap. I'd venture to say that if you asked this same question to either of those two drivers, they might well provide you with the same event in their answers.
Q:    If you were given the opportunity to race in real life, would you take it and why?
A:    Absolutely!  As to the why, all I can say is why not, I do not have any children (that I know of), for whose future a real world racing could leave them parentless.
Q:    What is one race you would like to see live at the track that you haven't yet?
A:    Le Mans, but I'm not sure how much of the track, or the race I would be able to see for myself, what with the large crowds and perpetual insobriety.
Q:    Name three sim racing related goals you would like to accomplish in 2015.
A:    My only goal for 2015 will be to finish within the top-25 of the World Championship Series.
Q:    Name three real life related goals you would like to accomplish in 2015.
A:    Lest my parents get ahold of this article, I am obliged to list just one real world goal: get a job.
---
You may also like...
---