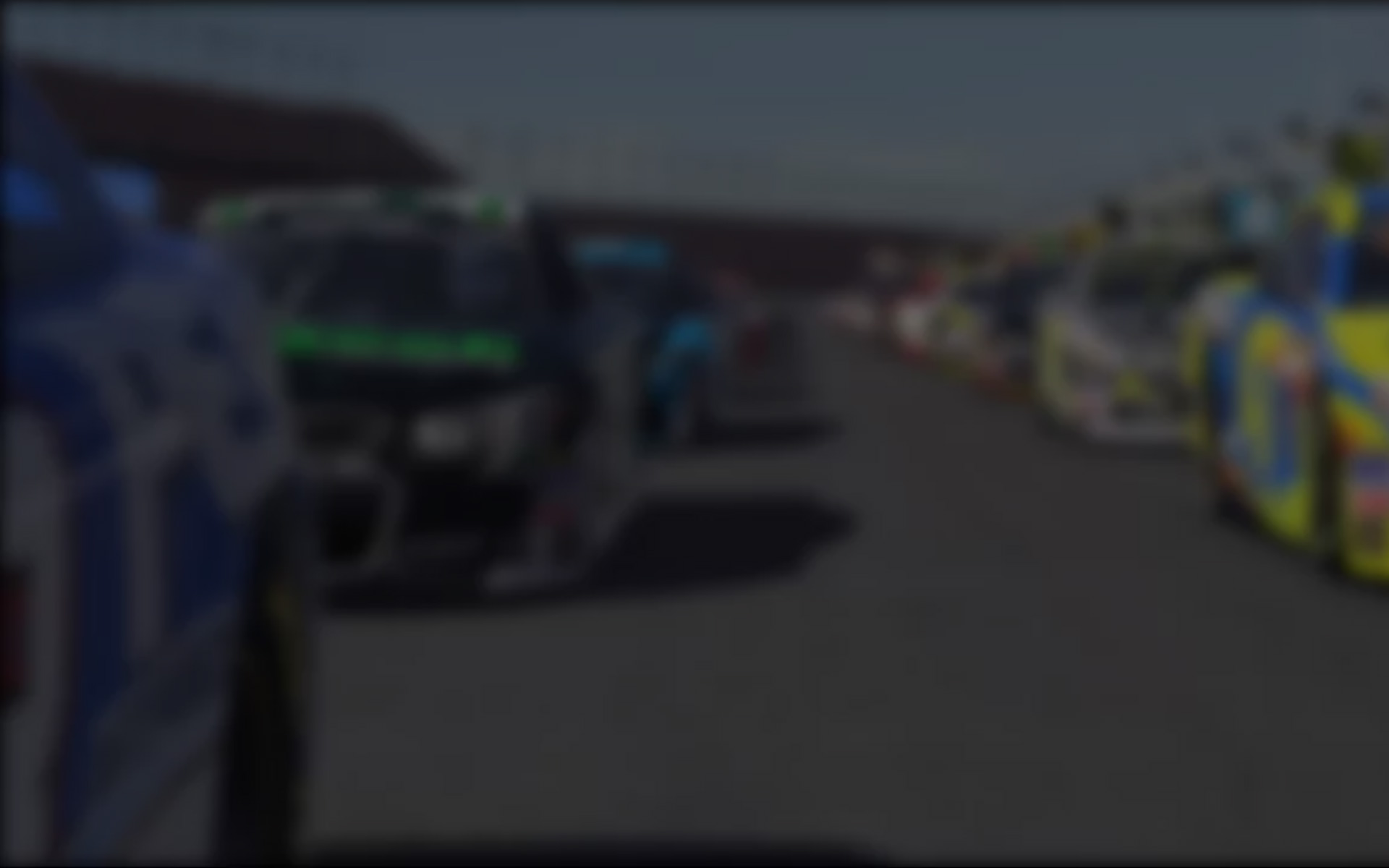 April 5th, 2016 by David Ifeguni
A long time fan of motor sports and a veteran sim racer, 26 year old iRacer Justin Petschauer has certainly made a name for himself on iRacing. A member since October of 2015, Petschauer, racing out of Las Vegas, Nevada, has scored 15 oval victories and 12 road course victories in 719 total official races on iRacing. His first career oval victory came on October 25th, 2010 in a Legends Car Series race at the virtual Lanier National Speedway. Lime Rock Park in, what is now known as, the VirtualRacingSchool.com MX-5 Cup Series was the sight of his road course victory on February 19th, 2011. I got the chance to talk to Petschauer about sim racing's importance in his life, his life outside of racing, and how his passion for racing has influenced him.
You can learn more about Justin Petschauer in this week's edition of Get to Know…

Q:  What originally attracted you to racing?
A:  I was flipping through the channels on my TV back in march of 1995 and flipped onto the 1995 CART/Indy Car World Series season opener from downtown Miami, after that race I became a fan of auto racing.
Q:  When did you start sim racing and how?
A:  I started with the offline side of sim racing back in 1997 with the Indy car racing 2 game by Papyrus, didn't break into the online sim racing world until early 2005 on a "sim"(and I use that term sim very loosely) called NASCAR sim racing before bouncing between NASCAR Racing 2003 and rFactor1. I was pressured into getting iRacing all of 2009 while racing in the long defunct IndyCar league on rFactor1 called zimdy car, finally bit the proverbial bullet in October of 2010 and signed up on iRacing and the rest they say is history.
Q:  How invested, would you say, are you into your sim racing?
A:  If I were to say heavily invested I would be lying to myself on that one as sim racing is pretty much my life.
Q:  What is the last book you read?
A:  The last book I read was a book called The Complete History of Formula 1 1950-2008 (as it was published in 2009).
Q:  What other hobbies do you do outside of sim racing?
A:  I do freelance motor sports photography on the side during NASCAR, NHRA, and amp; my local short track races at Las Vegas Motor Speedway. (Below are Justin's photographs from the recent NASCAR Sprint Cup Series race weekend at Las Vegas)

Q:  What work do you do in real life?
A:  I did work at LVMS as a security guard during events (LVMS personal security) back in 2012, but I really do not want to delve into that one as it's personal.
Q:  Funniest moment you have had on iRacing?
A:  I will put it simply: any time you get into a split with a guy by the name of Jordan Werth it's always a funny moment.
Q:  Most bizarre moment you have had on iRacing?
A:  Too many too list :).
Q:  If you were given the opportunity to race in real life, would you take it and why?
A:  If I was given the opportunity to race in real life I would jump on that ASAP.  The area of auto racing I would go to would be sports car racing. The events I would love to go race in are the 24 hours of Le Mans, 24 hours of Daytona, and the 12 hours of Sebring.
Q:  What's the most memorable thing that happened to you last year?
A:  The most memorable moment from last year would be my win in the top split NASCAR iRacing.com Series Fixed 6 AM race at Talladega in April as it ended a near 2 year winless drought I was going through.

Q:  What is one race you would like to see live at the track that you haven't yet?
A:  The 24 hours of Le Mans hands down, I really would love to find a spot no one could find me along Mulsanne Straight just to experience the shear sound of speed before they hit the first chicane.
Q: What is your favorite moment on iRacing from this year?
A:  Too many to list on this one, but the one I will choose is my IMSA team finishing sixth (both class and overall) in our prototype debut in the 24 hours of Daytona.

Q:  Favorite TV Show?
A:  Hell's Kitchen on FOX (bloody brilliant show).
Q:  Name one place you haven't been that you would like to visit and why.
A:  Canada, I have always wanted to visit Canada to visit the many beautiful cities that are there.
Q:  How about your family?
A:  A bunch of racing and hockey fans.
---
You may also like...
---