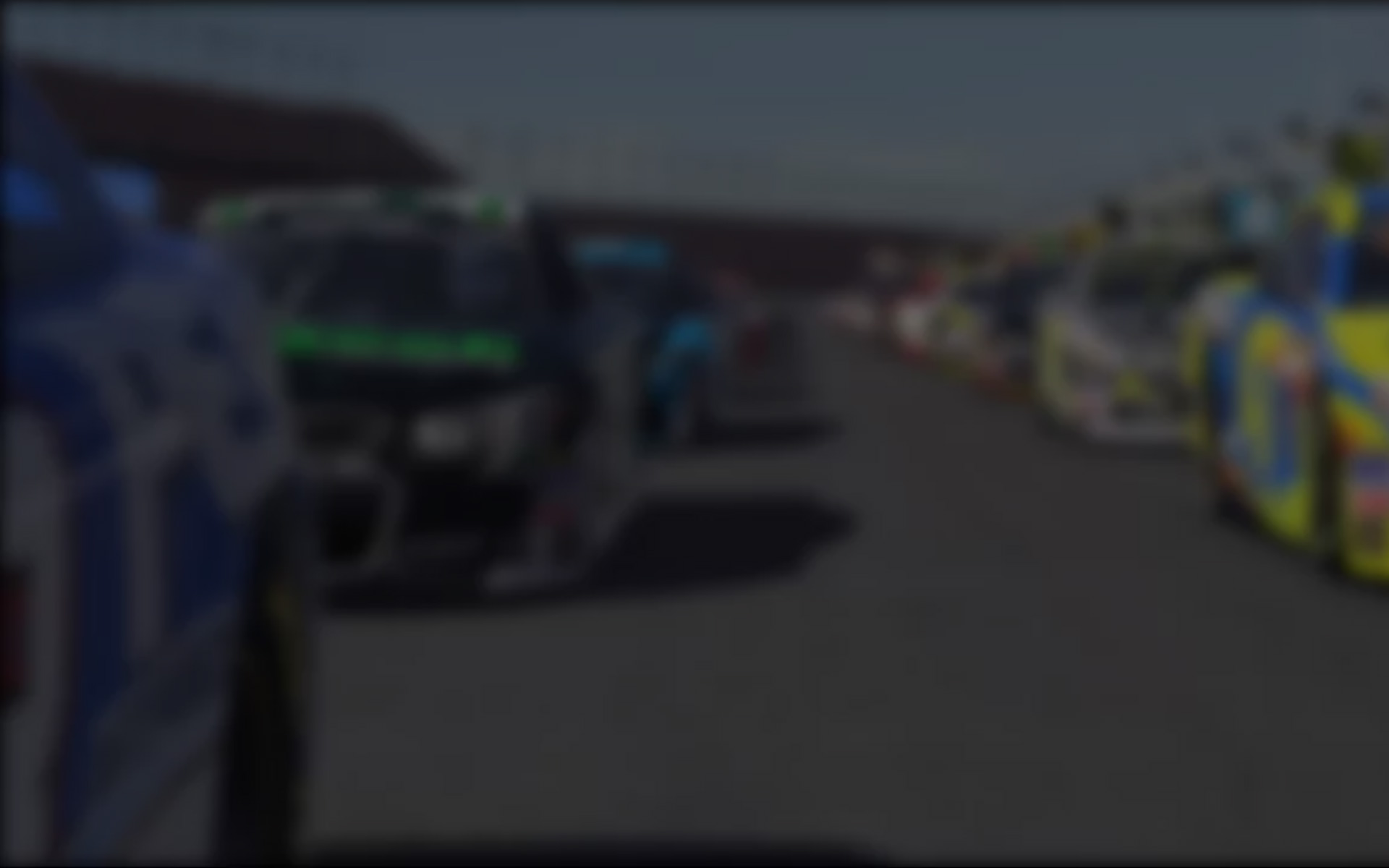 iRacing.com has been revolutionary in being able to bring thousands of people from all across the world to one place in order to battle it out on the virtual race track. Austrian iRacer Martin Enzmann has taken full advantage of the opportunity.
Strictly a road racer, Enzmann has started nearly 400 races on iRacing's vast array of road courses in less than two full years of iRacing. Taking the checkered flag first for the first time on June 20th, 2013 in the Mazda Cup Series, Martin has been first to the finish 43 other times since then in eight different cars on fifteen different tracks; his most recent win came on New Year's Eve just a couple of weeks ago in the World Sports Car Series at Sebring International Raceway. In addition to 44 wins, he has over 200 top five finishes and 39 poles on his quickly growing sim racing resume.  Perhaps the biggest moment in Martin's iRacing career came last year in Season 3 when he captured the Division 2 championship in the Road Warrior Series and came in fourth place overall.
As Martin Enzmann enters just his second full year on iRacing, I got the chance to talk to him about his sim racing career up to this point in this week's edition of Get to Know…
Q:     How long have you been sim racing?
A:     Probably since 1998 or so. I didn't own a PC back then, so I regularly occupied my friends' computers to spend hours and hours with Colin McRae Rally and EA Sports Car GT (with a joystick initially).
Q:     How did you get started in iRacing?
A:     I followed iRacing since it was first announced but never "pulled the trigger" until 2013. Then I went full throttle with cockpit and triple screens, subscribed for three months and immediately renewed for two more years.
Q:     Which race car driver in any racing series do you like the most?
A:     Jochen Rindt I guess; he basically started motorsports in Austria. A man of great driving, talent, and personality. Unfortunately, like many in his era, his career ended very tragically.
Q:     What type of hobbies do you do outside of iRacing?
A:     Well…making iRacing-videos. Apart from that, I do snowboarding here in the Alps.
Q:     What is your most memorable experience on iRacing?
A:     I can think of many great moments but I am completely fascinated by team racing. My friends Mark Hewitt, Richard Allbert and me, we are competing as "Slipstream Racing" in the NEO Endurance Series and that experience is just unbelievably good – great fun!
"I went full throttle with cockpit and triple screens, subscribed for three months and immediately renewed for two more years."
Q:     What car and track combination on iRacing would you like to drive in real life?
A:     I have a feeling that I'd probably kill myself in anything other than an MX-5, but for the experience I'd love to try a Lotus 49 around Brands Hatch or Laguna Seca. Or one of the GT3 cars at the upcoming Nordschleife or…
Q:     What type of racing do you like to watch on TV?
A:     I used to watch F1 but to be honest since I do iRacing I rarely watch real world racing, I prefer to spend the time on the (virtual) track myself.
Q:     If you could drive in your favorite series, what team would you want to drive for and why?
A:     I'd love to do a 24H race – at LeMans or Spa or even at the Ring. I think I'd prefer a GT car over prototypes.
Q:     What is your favorite racing series on iRacing and why?
A:     World Sports Car Series. Nothing beats a full field of 60 cars in four different classes trying to navigate around each other.
Q:     If there was one thing you could change about iRacing, what would it be?
A:     Maybe better documentation of all the features, a complete manual of some sort, maybe a wiki – easily accessible. I remember spending hours trying to figure out how to hide the UI in replays until I found the info buried deep in the forum…
Q:     What is one thing that you love the most about iRacing?
A:     The fact that I can race against real people all over the world around the clock – it still amazes me. And probably more important, I know that I've also become a better driver in the real world, I do feel safer on the road.
Q:     Overall, how do you rate your success on iRacing?
A:     I'm pretty happy with how I fare in iRacing. I guess I'd do even better if I stuck with one car but…there's just so much to try and have fun with.
---
You may also like...
---