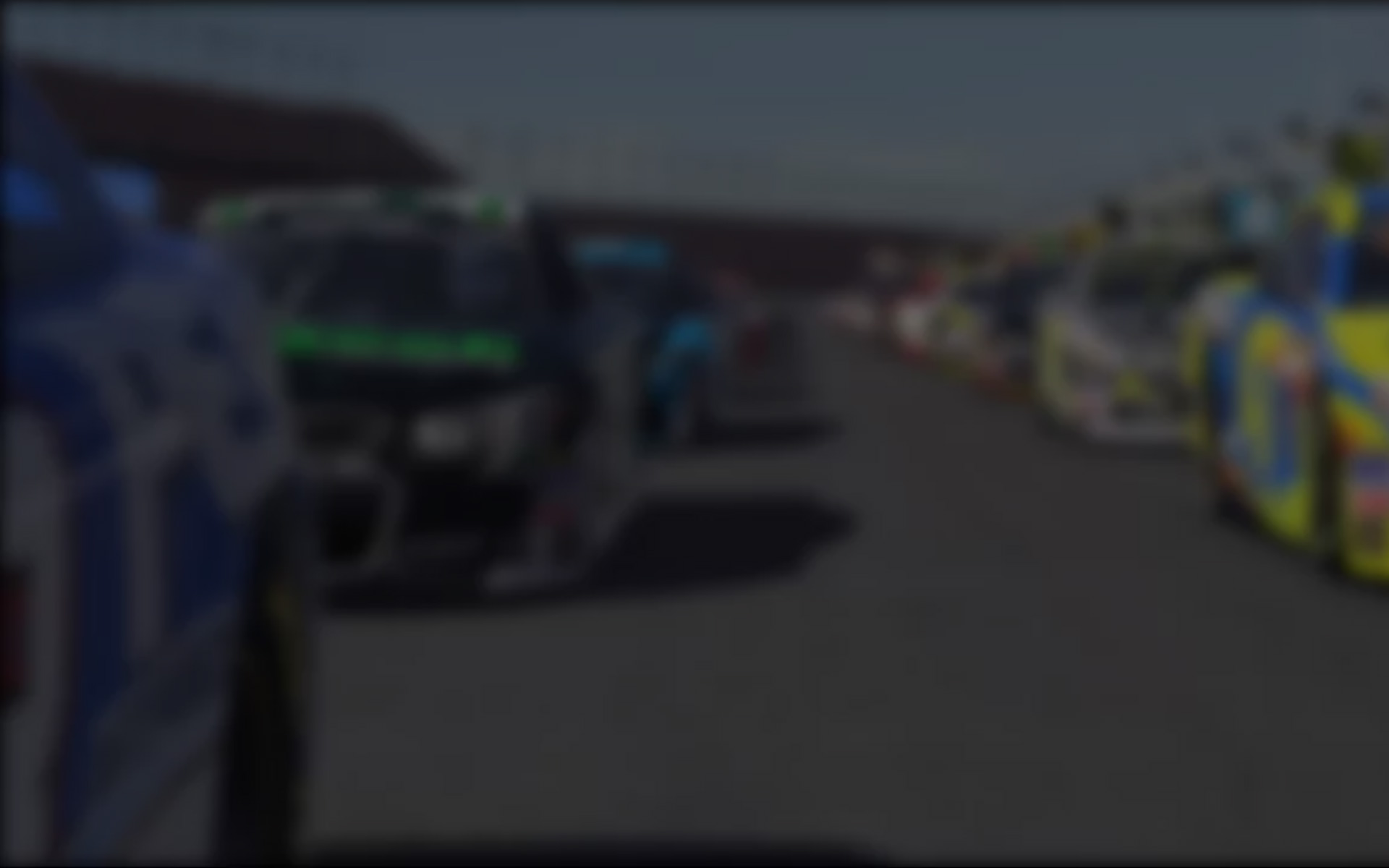 With 51 career oval and 40 career road victories, Pennsylvanian iRacer Matt Pawelski is a contender every time he hits the racetrack. That's nothing new.  He joine iRacing on March 11th in 2011 and, two days later, found himself sitting in virtual victory lane with his Legends car at Lanier National Speedway. Eleven months later, Pawelski led 23 of 25 laps at Okayama International Circuit in his Mazda Cup car on his way to his first career road racing victory.
Fast forward to 2014, and Pawelski not only nearly 100 career official victories, but several championships to his name. He scored the first of two championships in the Classic Lotus Grand Prix Series in 2013 Season 4 Division 3, then backed it up in 2014 Season 1 in Division 2. Currently this year, Pawelski has won 21 oval races and two road course races in 60 and 37 starts, respectively.
You can learn more about iRacer Matt Pawelski in this week's edition of Get to Know.
Q:    How long have you been sim racing?
A:    As far as actual sims go, I've really only been sim racing for I think three years now, as long as I have been on iRacing. If we include all the NASCAR Thunder games and all the PS2 NASCAR games, then I have been sim racing for about 11 years now; so three or 11 years depending on how you would define a sim.
Q:    How did you get started in iRacing?
A:    It basically started by finding some iRacing videos on YouTube. There were two problems with that at the time; first of all, I thought iRacing was an app for the iPhone where you raced AI. iRacing didn't compute in my 12 year old brain that it wasn't an app for an iPhone. That brings me to my second problem, I was 12. So, as a 13th birthday gift, I got a sub, and that's all she wrote.
Q:    Which race car driver in any racing series do you like the most?
A:    Most people would probably know this by my rather biased posts on the real world racing forum, but I am a big Jeff Gordon fan. I've been a Gordon fan for as long as I can remember, I don't really remember him not being in my four favorite drivers when I was little.
Q:    What type of hobbies do you do outside of iRacing?
A:    Outside of iRacing I don't really do much of one thing. I golf a little (if you could call my terrible playing golf), I've played guitar for I think four years now, and I like to do some fishing; not really much of any of one thing though. I used to drive race cars, and that took up all my spare time.  But being a triplet and getting ready to go into college, the money just wasn't there to keep going.
Q:    What is your most memorable experience on iRacing?
A:    Not one moment really stands out; there have been a few cool ones, but nothing that really stands out. If I were to choose, it would be qualifying for the Indy 500. I had survived the first two bump days, and thought I wouldn't be able to defend for a third time as I was on vacation.
Turned out that our flight was a day earlier than I thought. I got home with about 45 minutes of sleep in the past 48 hours, and made it into the top 33 in the last session by qualifying in 32nd, less than a thousandth of a second better than 33rd. I had been in before then, but I would have been bumped if I hadn't done that last session.
Q:    What car and track combination on iRacing would you like to drive in real life?
A:    I would probably go back to the Lotus 79 and run it at Lime Rock. There was something about having it literally jumping over the Turn 4 crest (no idea how realistic that was) and lapping a narrow, bumpy road course in 42 seconds. It was really a lot of fun.
"I've just been having a ball with the guys on Team Velociraptor . . ."
Q:    What type of racing do you like to watch on TV?
A:    I used to watch a lot of NASCAR. I still do, but it's less important to me now that it changes every year, and that it is really gimmicky beyond belief. I have been tuning in to a lot of F1 and IndyCar racing this year, more than NASCAR.
Q:    What are three things that people on iRacing probably don't know about you?
A:    They would probably be that I am a triplet, I have a Mazda 3, and that I really enjoy fishing.
Q:     What is your favorite racing series on iRacing and why?
A:    That has changed over the last few seasons, but right now I would say it is a tie between the three DW12 series. I've just been having a ball with the guys on Team Velociraptor, so I'm really enjoying my time in the IndyCar.
Q:     If there was one thing you could change about iRacing, what would it be?
A:    I don't really know if there is much I would change, as much as just adding cars and tracks, and mimicking more real life series. Personally, I would love to have a WEC series, with a complete car and track list, but I would have to change the splitting system iRacing has. Anyway, I would honestly never leave that series.
Q:    What is one thing that you love the most about iRacing?
A:    I like the close competition and the racing. I haven't really seen another sim where people conduct themselves so well on the track, and I haven't seen another one where you can get away going three wide, five rows deep at Daytona.
Q:     Overall, how do you rate your success on iRacing?
A:    This is a tough question. I really hate to judge myself.
I would give myself a 7 on a scale of 1-10. I've had good days and bad days, but nothing that really lights the world on fire. I'm really only good at being kind of consistent, the rest just goes to luck.
---
You may also like...
---