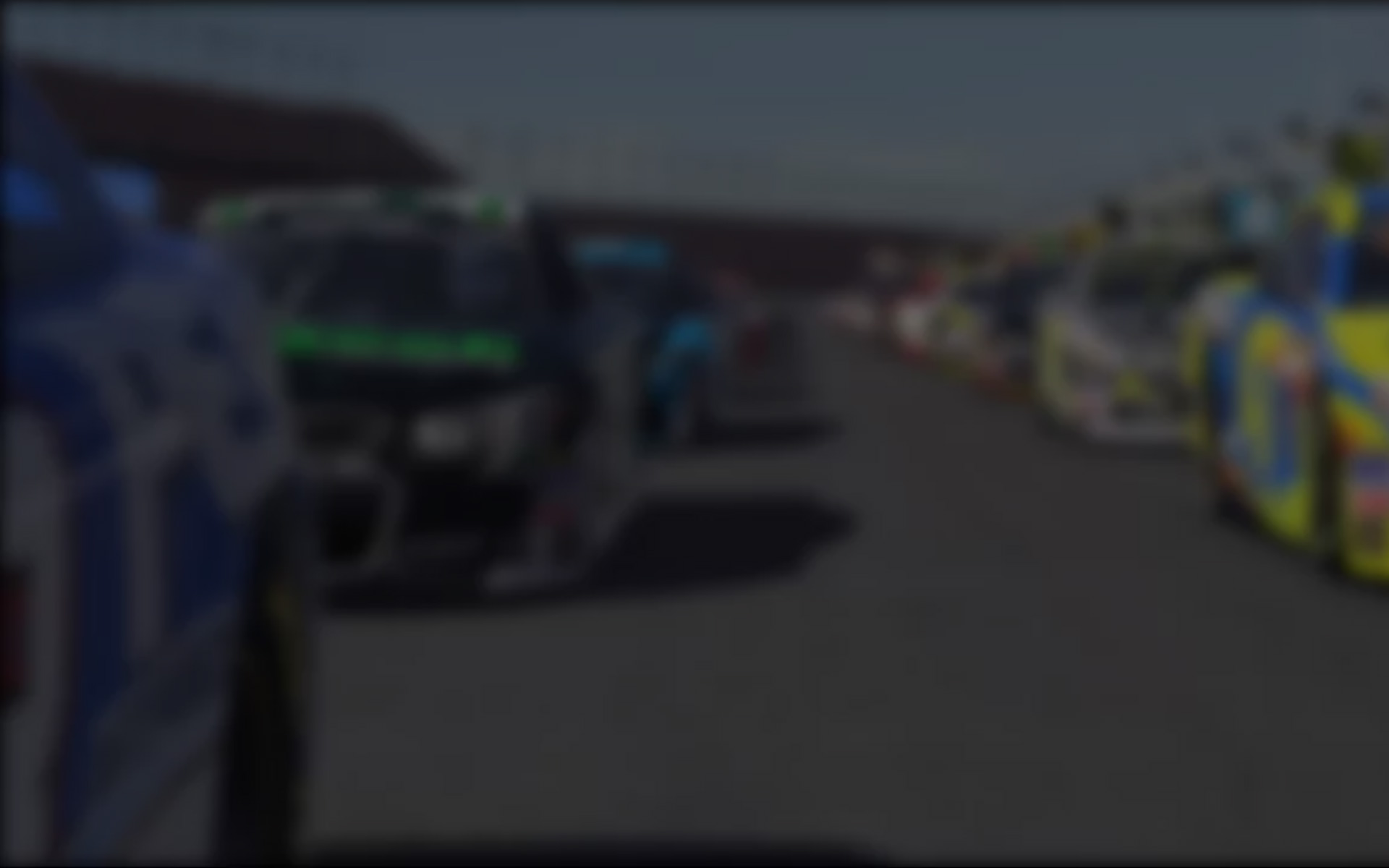 In two days, one of the best holidays of the year, Christmas, will be here. Also, in three days, iRacer Matthew Largen from Abingdon, Virginia will be celebrating his third anniversary on iRacing.  A member since Christmas Day of 2010, he has started 597 races on the oval side of iRacing and has won 50 times. In addition, he has earned 16 victories in 182 starts on the road courses. One of those victories came in his split of the 2013 Roar Before the 2.4.
Since he started sim racing on iRacing, Matthew has quickly moved through the ranks, from starting as a rookie driver in the Legends car, to being a Class A driver with an iRating over 5000. You can learn more about iRacer Matthew Largen in this week's installment of Get to Know…
Q:    How long have you been sim-racing?
A:    I've been sim-racing since 2010. I used to play NASCAR 09 a lot before transitioning over to iRacing.
Q:    How did you get started in iRacing?
A:    I came to iRacing due to the EA Sports servers shutting down on NASCAR 09. So I searched for a new racing fix and stumbled across a video of Dale Jr. talking about iRacing.
Q:    Which race car driver in any racing series do you like the most?
A:    Dale Earnhardt Jr. is my favorite driver as a fan. I really like his personality and it's fun to be a part of Jr. Nation. But I also strongly root for Timmy Hill in any series and Caleb Holman in the Camping World Truck Series.
Q:    What type of hobbies do you do outside of iRacing?
A:    I like to golf a lot. I've been fortunate enough to play some great golf courses, like Disney's PGA courses and the George Fazio Golf Course in Hilton Head, SC. I volunteer some at Henderson Motorsports.
Q:    What is your greatest accomplishment on iRacing?
A:    My greatest accomplishment on iRacing would be defeating Scott Speed at Phoenix in an A-Fixed race. Scott is such a good racer on iRacing and it meant a lot to beat a driver of that caliber. It was also rewarding that Scott and I were in TeamSpeak together at the time during our tight battle at the end of the race.
"Out of the blue, one older gentleman says, I knew this would happen! All these kids got iRacing for Christmas and don't know what to do!"
Q:    Out of all of iRacing's recent additions and announcements about the service, which one has excited you the most?
A:    I'm really looking forward to both Monza and Imola being added, but I really can't wait till iRacing releases the Super Late Model. The Super Late Models just look bad fast and sexy. It'll be fun flying around the short tracks in that thing.
Q:    During the racing off season, what do you do in your free time?
A:    During the offseason I watch a lot of basketball and do some iRacing. Lately I've been watching more basketball, but manage to get a race or two in a week.
Q:    How do you think your fellow iRacers see you?
A:    I hope my fellow iRacers see me as a decent racer who always gives it his best.
Q:    What are three things that people on iRacing probably don't know about you?
A:    I've been to over 100 NASCAR races, Cup, Nationwide, and Trucks.
I saw Michael Jordan play basketball in person while he was with the Washington Wizards.
I'm attending East Tennessee State University for my four year college.
Q:    What is your favorite racing series on iRacing and why?
A:    My favorite series would have to be either the A-Fixed series or the C-Open series on the oval side. The truck and the Gen-6 are fun cars to drive, and the competition is always good.
Q:    If there was one thing you could change about iRacing, what would it be?
A:    I would like to see rain as feature for the road side. I think it would be fun to race in the rain because you have to be somewhat conservative but still be fast at the same time.
Q:    What is one thing that you love the most about iRacing?
A:    The whole community makes iRacing special. Not many people that I interact with at school or anywhere else cares about racing in general. It's awesome to get home and hop on and race or discuss racing with others. iRacing is almost like a dating site where people from all over share their same passion for racing.
Q:    What is your favorite iRacing memory?
A:    My favorite iRacing memory would have to be my first day on iRacing. I got iRacing on Christmas of 2010. The first race I ran was a rookie legends race at Lanier. Cars were wrecking all over the place, while I ran next to the wall holding a steady second gear. Then out of the blue, one older gentleman says, "I knew this would happen! All these kids got iRacing for Christmas and don't know what to do!" I laughed hard because the guy was right as I was one of those kids. That memory will always stick out to me.
Q:    Between Christmas and New Year's, which is your favorite holiday?
A:    Christmas would have to be my favorite holiday. I just enjoy the atmosphere and tradition of giving. It's the one time of year where I can listen and enjoy my Christmas music and movies. I mean who really wants to listen to Blue Christmas in the middle of July? I also enjoy getting to see all of my family during this time as well.
---
You may also like...
---