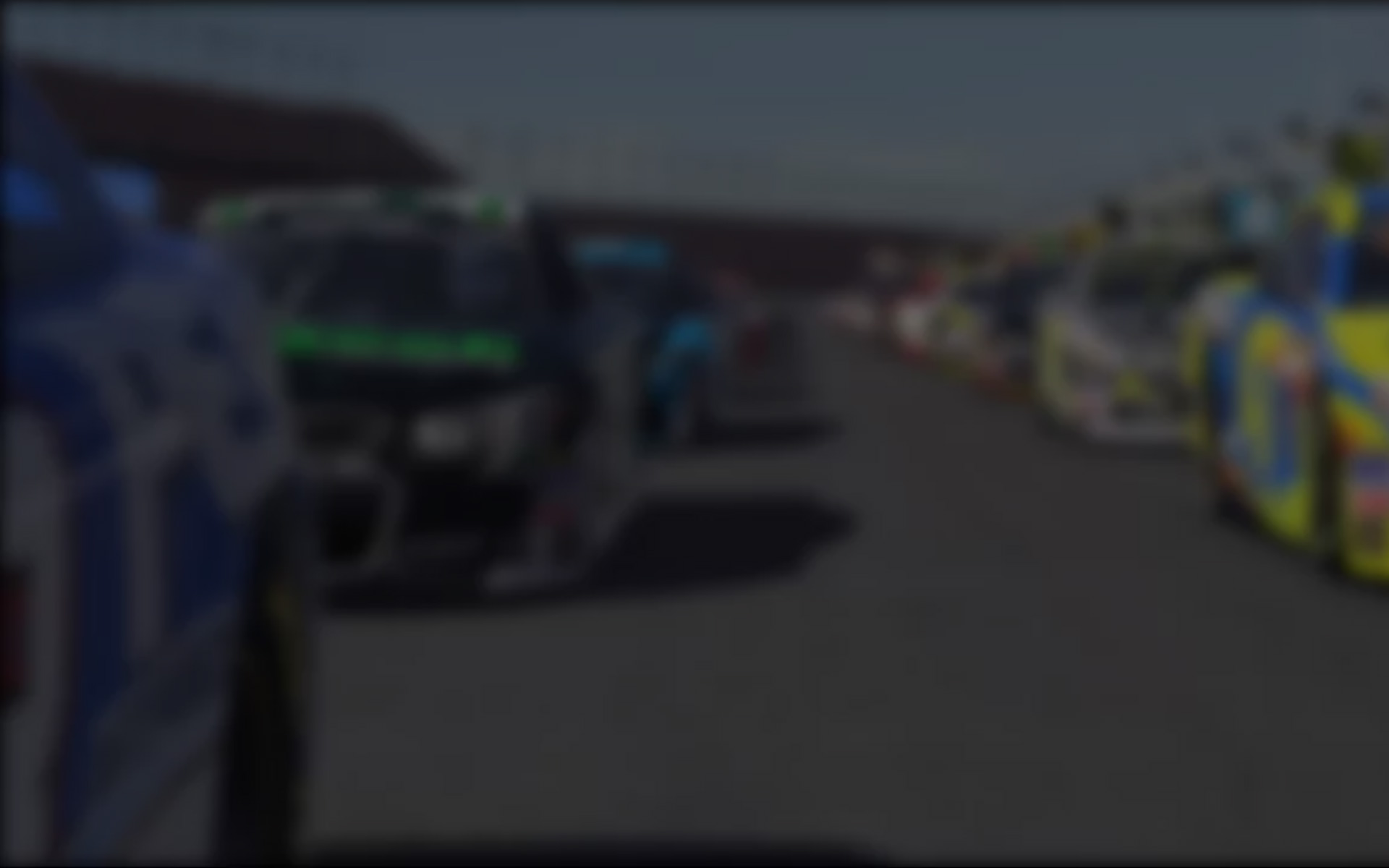 iRacer Matthew Sullivan is no stranger to sim racing. The 31 year old from Boise, Idaho has been sim racing since 2000, and is a five year member of iRacing. Sullivan, now living in Eureka, California, has visited victory lane on both the ovals and road courses of iRacing. It took him less than 24 hours as a member to win his first career oval race in the iRacing Legends Cup Series and in total, he has driven to victory on ovals fourteen times. Sullivan's sole road course victory came last June in the Mazda Cup Series at Charlotte Motor Speedway. Nowadays, you can find Sullivan posting links to his website, www.speedinginthepits.com, where he reports penalties and infractions for the NASCAR Sprint Cup Series.
But who is Matthew Sullivan outside of iRacing? You can find out that and more in this week's edition of Get to Know…
Q:    What attracted you to racing in the first place?
A:    I was pretty much born a race fan so in terms of what initially attracted me, I can't really say. What keeps me interested and what I live for is the competition. There isn't anything in any other sport that rivals good side-by-side, back and forth racing.
Q:    When did you start sim racing and how?
A:    Back around August 2000, my dad bought our family our first PC as a surprise. I had an inkling that we were getting one soon so I bought NASCAR Racing 3. If you consider Bill Elliott's NASCAR Challenge a sim, then I guess you could say my sim racing experience started earlier than that.
Q:    How invested are you into sim racing?
A:    It's hard to say. If were to take a guess, I would say slightly above average.
Q:    What has been your most memorable race on iRacing?
A:    Probably the Late Model series race I won at Thompson way back in 2010. The final 10 laps were intense. I was in second and working on the leader. With about two remaining, he got loose and I got under him and ended-up getting the win.
"What keeps me interested and what I live for is the competition."
Q:    What other hobbies do you do outside of sim racing?
A:    Music, I listen to Fleetwood Mac, Billy Burnette, Lindsey Buckingham, Keith Whitley and John Stewart (the folk artist) among others. I have a fairly extensive Blu Ray collection. I'm into video games as well. I also have a large collection of old NASCAR races on DVD. Although it's been a futile quest the past several years, I'm always trying to find video of old NASCAR Southwest Tour and open competition races on video from the '80s and '90s.
Q:    What job, if any, do you do in real life?
A:    I help in caring for my grandmother. During racing season, I write for and take video of the races at my home track, Redwood Acres Raceway and its official website, www.RacingTheAcres.com. I've been writing for the track for over 10 years and have been taking videos since 2009 which you can find on the site and on YouTube.
Q:    Funniest moment you have had on iRacing?
A:    My entire "career" on iRacing? I'm not that good. lol
Q:    What is the most bizarre moment you have had on iRacing?
A:    Any time I'm in the lead or have a legitimate chance of winning. Again, I'm not that good.
Q:    If you were given the opportunity to race in real life, would you take it?
A:    Absolutely. That's my ultimate goal/dream going back to when I was a child. I've always had the belief that if I ever had the opportunity to do it, I know I would be successful at it. Unfortunately I'm not rich and I don't have the connections to make that a reality.
Q:    Most exciting thing you've in real life this year?
A:    I haven't had anything particularly exciting happen so far this year but I am excited for the upcoming Star Wars film and game as well as FallOut 4.
Q:    Name one place you want to visit this year.
A:    I'd like to go out of town to a race at some point this year. I haven't been in several years.
Q:    What is one race you would like to see live at the track that you haven't yet?
A:    If I were going to a Cup race, it would have to be at Martinsville. I wish someone would have had the foresight 20 years ago to build a Cup ready half-mile track here on the west coast 20 years ago. For a SLM race. either Winchester or Salem.
"Without my grandparents, I don't think I would love late model short track racing as much as I do today . . ."
Q:    What is your favorite moment on iRacing from this year?
A:    Finishing second in the season one division three standings for the Super Late Models.
Q:    Tell us about your family.
A:    My family has been the biggest catalyst in terms of how and why I love racing. In the early 80s, my dad was a crew member for Randy Olson who is one of the top drivers from Northern California.  When my home track was paved, he was a crew member and later crew chief for Randy's younger brother Rusty. Between 1988 through 2001, my dad crewed at every race Rusty was in which went from racing locally, to racing the Nor-Cal Late Model Series, to the Nor-Cal Truck Series and to the Tri-State Challenge Series.
My grandparents took me to numerous open competition and NASCAR Southwest Tour races through the late '80s through the '90s as well as local races at Redwood Acres Raceway. I went to both open comp races at Shasta Speedway every single year from at least 1987 through 1999 thanks to them. I also went to other tracks in the region including Ukiah Speedway, Lakeport Speedway, All-American Speedway, Silver State Raceway and Douglas County Speedway. Without my grandparents, I don't think I would love Late Model short track racing as much as I do today and they're probably who I have to blame the most when it comes to me longing for the old days and regretting not having video of those old races. I was and am very fortunate that I experienced so much good racing because of them.
---
You may also like...
---