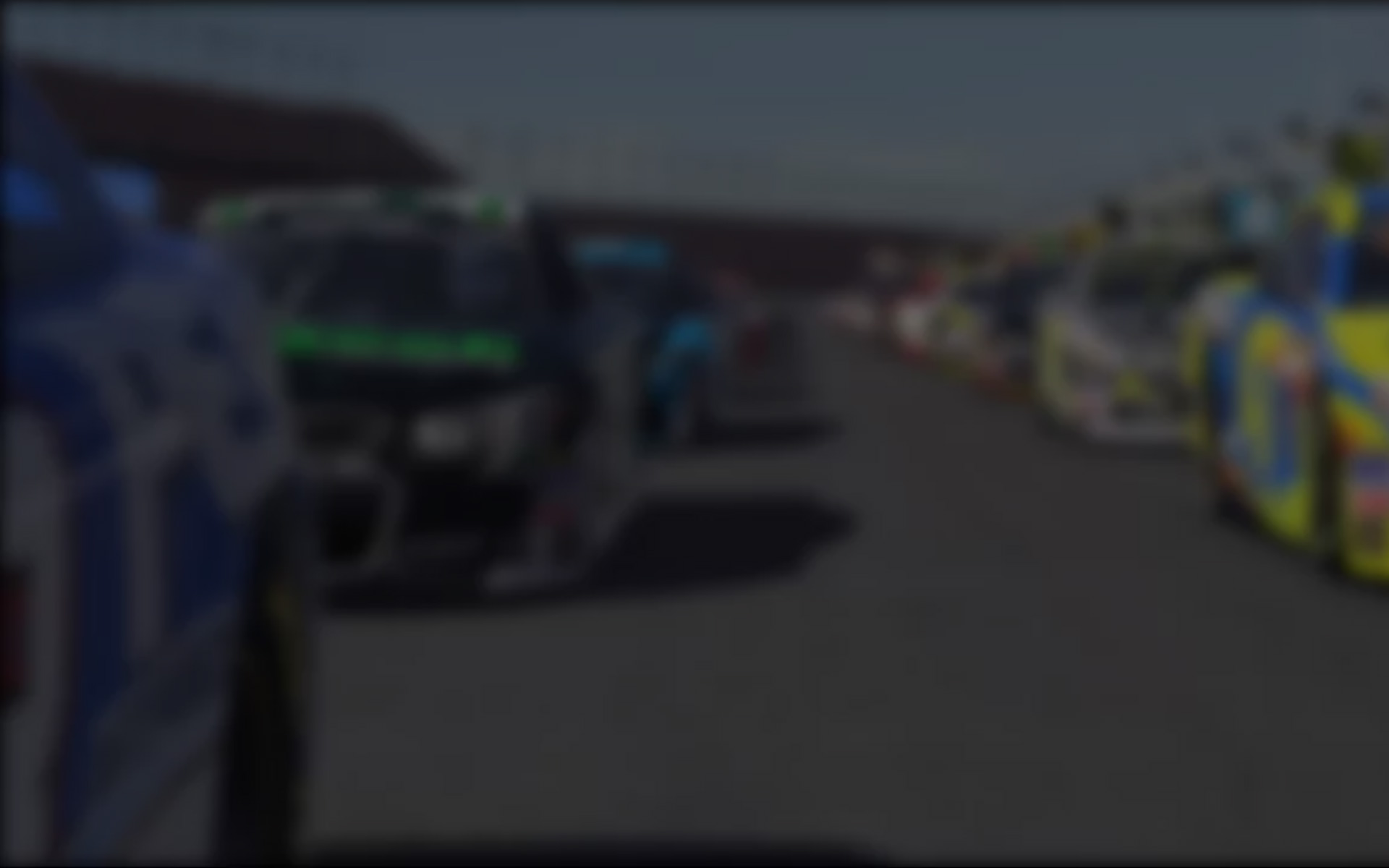 September 30th, 2013 by JaimeB
There is always something that just clicks for a person. Whether it's riding a bike or playing checkers, everyone has something they are naturally good at. For 26 year old Italian Matthias Egger, that something is road racing on iRacing. Since joining the iRacing service in 2008, he has started 224 road races and has won exactly half of them. He currently competes in the iRacing.com World Championship Grand Prix Series. Learn more about Matthias in this week's edition of Get to Know…
Q:    How long have you been sim racing?
A:    Well I started pretty soon; I think I was 14 years old when I grabbed a copy of NASCAR Racing 4 that was included in an Italian magazine of video games. At that time I had a Logitech DFP and was racing only on Sears Point and Watkins Glen because I didn't like ovals at all! Then I moved on to rFactor, GTR2 and finally on iRacing with some fun also with LFS!
Q:    How did you get started in iRacing?
A:    I followed the progress of iRacing since the Beta and I am in from the beginning.   If I look back I can say that iRacing in this five years looks totally different! Good thing!
Q:    Which race car driver in any racing series do you like the most?
A:    This is a difficult question. At first I would say Lewis Hamilton but this will be too easy and I would give props to some less famous driver. So I go for Mike Rockenfeller just because for one video I saw on YouTube! http://www.youtube.com/watch?v=73MvmT5C-ik I can say that this is the perfect example of how to drive a manual gearbox, perfect shifting, heel and toe, all in one video! Good driving Mike!
Q:    What type of hobbies do you do outside of iRacing?
A:    I am a hobbyist photographer that sometimes goes in business! In winter season I make photos for the hockey team of my city, the Bolzano Foxes, and you can see all my works here http://www.flickr.com/photos/matthias46/ . It is a beautiful hobby that will let you see a lot of nice places and look at the world with one more eye than usually!
Q:    What is your greatest accomplishment on iRacing?
A:     This is easy! This happened a few weeks ago when after three years of hard trying I get to the podium in the Indianapolis race of the WCS. My Williams was simply perfect in the track that suits me the best I think, because there I was always very fast!
Q:    What car and track combination on iRacing would you like to drive in real life?
A:    V8 Supercar at Bathurst! One of this is not already released, but well it will be soon, so I go for this combination! I love GT cars and the sound of that V8 is just awesome. Bathurst is a hell of a track, so is easy for me choosing this combination.
Q:    What type of racing do you like to watch on TV?
A:     Surprisingly I don't watch car racing at all. F1 is like wrestling and endurance series is boring for me so it is a no for me. I am for motorcycle racing, of any kind! You can't go wrong with them, tons of overtakes (apart from MotoGP). If I can give advices to your readers, go to the Isle of Man and watch the Tourist Trophy, simply the best racing in the world. I was there for four years and I will return there for sure!
Q:    How do you think your fellow iRacers see you?
A:    Just like real I think someone likes me and someone doesn't like me, simple as that! I always try to give advices but sometimes when you have that black stripe on the helmet, you become arrogant by default 🙂
Q:    What are three things that people on iRacing probably don't know about you?
A:    Well maybe somebody doesn't know that I am half German (thanks to my father) and half Italian. Maybe they don't know that I like driving sports cars (and under 400cv is not true love, apart from lightweight two-seaters) and motorcycles and that I love video games.
"I can say that making better (results) than this is possible for sure, but only if you have Huttu in the surname."
Q:    If you could go back and see one race from the past live at the track, what race would you choose?
A:    Mmmmm difficult, maybe I choose the famous Dijon with Arnoux and Villeneuve or maybe I will choose all the seasons of the BTCC :). Apart from car racing I will choose Welkom 2004 when Valentino Rossi took the first victory with Yamaha!
Q:    What is your favorite racing series on iRacing and why?
A:    I miss the V8 series so much. I miss the old PRO series with that car and generally I miss all the GT cars. Open wheelers are not for me at all, but I love the racing so I must put a hand on my heart and keep going 🙂
Q:    If there was one thing you could change about iRacing, what would it be?
A:    I really would have dynamic weather and the cycle day/night alongside a proper tire selection (soft, mediums…). This will improve the experience a lot and leave this "hotlaps" style of race that we have at the moment!
Q:    What is one thing that you love the most about iRacing?
A:    I love how all works 100%. The servers, the sim. All smells of perfection, you can be sure that if a feature is released, that just works!
Q:    Overall, how do you rate your success on iRacing?
A:    I am just happy with my result. I can say that making better than this is possible for sure, but only if you have Huttu in the surname. For Egger all my career is just incredible and satisfying
---
You may also like...
---