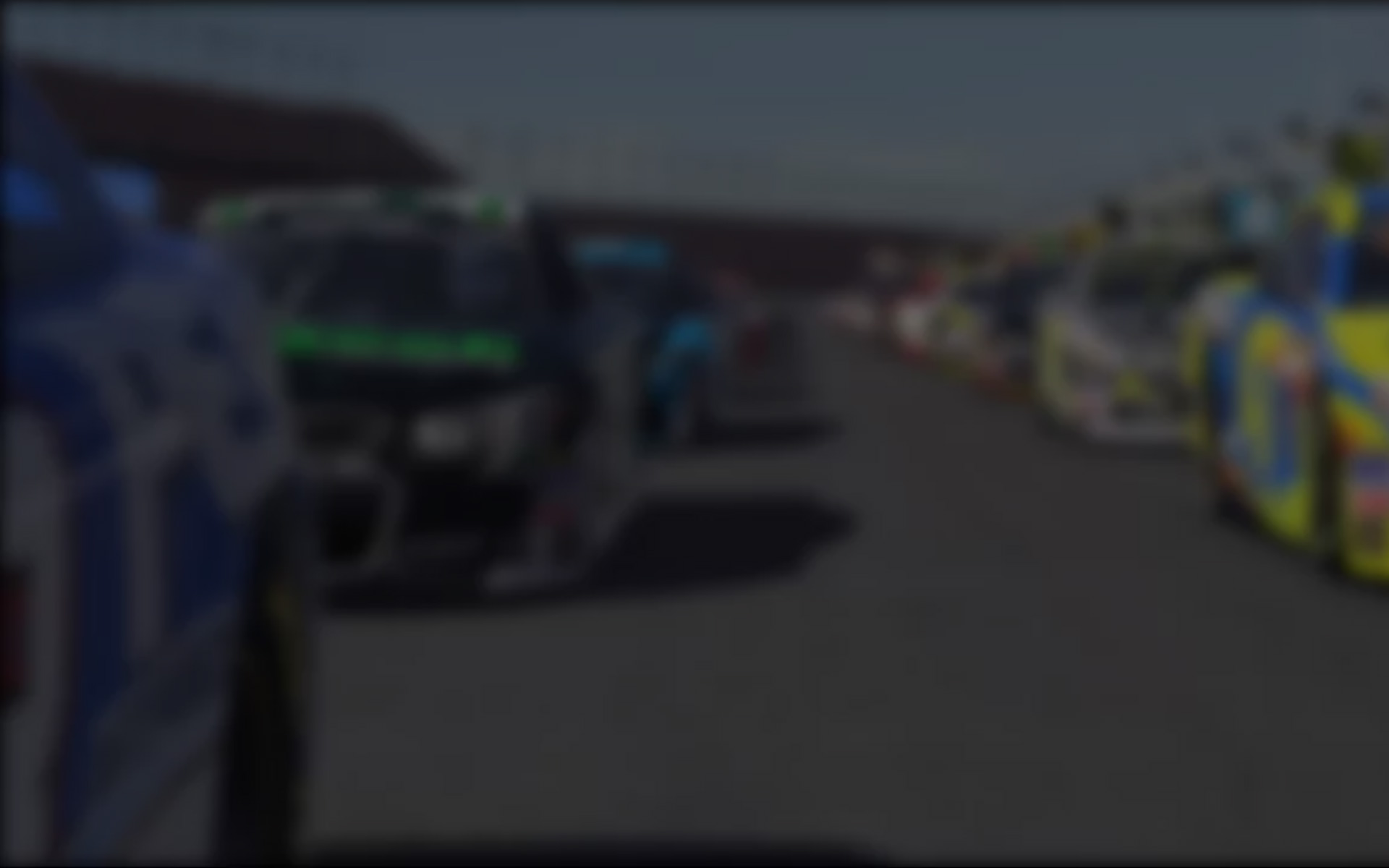 September 24th, 2012 by DavidP
As we all know, people from all around the globe race on iRacing daily, including this week's featured driver: Pablo López.  On iRacing, he is mostly known for his road racing skills. He has a Pro/WC license and races in the top level of road racing: iRacing.com Grand Prix Series World Championship. Currently, out of the 53 drivers that have attempted a race in that series, he is seated ninth in the overall standings.
The 25 year old sim-racer who lives in Santiago de Compostela, Spain has 44 career road wins, including victories at Road America, Circuit de Spa-Francorchamps, Mazda Raceway Laguna Seca, Watkins Glen International and Road Atlanta. He also won the 2010 Season 3 iRacing.com Prototype Challenge MC Overall Championship. A member since 2009, López has accomplished many things on the official side of iRacing as well as the unofficial side, with  many wins in the several leagues in which he participates.
I got the chance to talk to him about his career on iRacing, and what his plans are moving forward in this week's edition of Get to Know . . . .
Q:    How long have you been sim racing?
A:    I have been seriously sim racing since 2008 when I started to race online in a competitive Spanish league in LFS. Before that I only did console games and some PC titles.
Q:    How did you get started in iRacing?
A:    In the forum of that league, www.liveforspeed.es, iRacing was well known, and as soon as I tried it, I made the switch and stick with it in 2009 thanks to the Radical SR8 free month (trial offer) by that time.
Q:    Which race car driver do you look up to the most?
A:    In real life, I follow Fernando Alonso, he is constant and fast, but also Jon Tanko (KZ2), Wyatt Gooden (F2000), Bryan Heitkotter (GT academy) and Lucas Ordoñez (GT academy), they are my favorites.
Q:    What type of hobbies do you do outside of iRacing?
A:    Watch motorsports, go karting, biking, video editing, walking my dog and rap music.
"(I'm) a happy guy doing what he likes in his life."
Q:    What is your greatest accomplishment on iRacing?
A:    Getting a seat in the iRacing.com Drivers World Championship was a great accomplishment, being in top ten standings and doing a top six finish in Road America.
Q:    What is one long term goal that you hope to still accomplish in iRacing?
A:    My long term goal is remaining in the top ten in the DWC points, and I hope one podium finish one day.
Q:    What type of racing do you like to watch on TV?
A:    Lots of types, from F1 to MotoGP, DTM, MX, NASCAR, IndyCar…. the TV coverage on motorsports in Spain is poor and I have to follow what I want via streamings online with poor quality sometimes.
Q:    How do you think your fellow iRacers see you?
A:    Haha! I don't know to be honest, maybe like a happy guy doing what he likes in his life 🙂   Maybe they can put a comment below and say what they think 🙂
Q:    Who is Pablo Lopez outside of iRacing?
A:    A C# developer working on a small company and doing freelance webpages as well, living with his girlfriend Vero, his dog Bagheera and his cat Jazz; used to be a rapper also in 504 band; now he is alone in the dark as MC.
Q:    If there was one thing you could change about iRacing, what would it be?
A:    More Formula 1 tracks!
Q:    What is one thing that you love the most about iRacing?
A:    Laser-scanned tracks and how detailed they are.
Q:    Overall, how do you rate your success on iRacing?
A:    Well, I'm pretty happy with it, all the things I tried to do I had success.  For example I wanted to win SR8 2010S3 season and did it on last race; wanted to form part of a team and jumped on Radicals (really proud of it, amazing people!); wanted to be in the DWC and I accomplished it through the Pro Series 2011 . . . and well, I want to win a DWC race but for now I don't think it's possible for me haha.
---
You may also like...
---