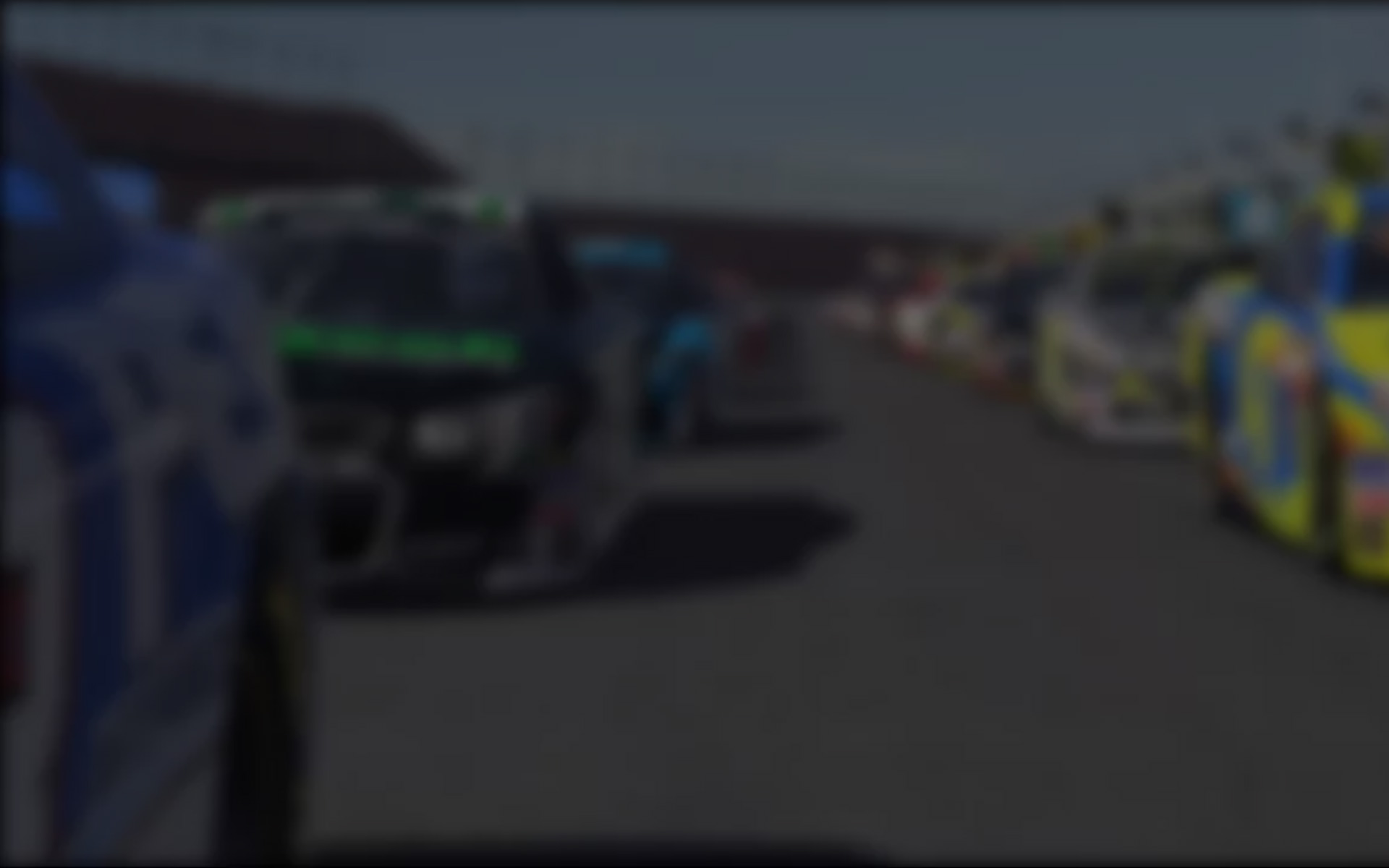 December 28th, 2015 by David Ifeguni
For most 19 year old college students, when they are not in class or studying, they are going to parties and hanging out with friends. And then there is Shawn Powell. An iRacer since November of 2013, Powell has started a total of 872 official races across iRacing's ovals and road courses, an average of over one race each day since he joined. Powell has won a total of 89 races, two of which coming during this current season. By the end of Season 3 in 2014, he reached championship status, taking the title in Division 3 of the NASCAR iRacing.com Class B Series.
Learn more about Shawn Powell in this week's edition of Get to Know…
Q: What attracted you to racing in the first place?
A: The love for speed and have been into NASCAR since I was five years old.  The older I got the more I understand racing and the more I enjoy it and it's a blast. I can't wait to see how the 2016 NASCAR season is with this new aero package they're going to be using.
Q: When did you start sim racing and how?
A: In 2013 I got iRacing because my friend Joshua Mason said I had to try this out and about two months later I got iRacing and have enjoyed it since I joined. Although Joshua doesn't race a lot anymore, I am glad he got me into it!
Q: How invested, would you say, are you into your sim racing?
A: I'm very invested in sim racing. You have to be very invested in order to be competitive on the open side.  You have to put in time to get the results; there's no way around it.
Q: As we are nearing the end of 2015, what are you thankful for this year?
A: I'm very thankful for having my family and friends, and my girlfriend. I have no idea where I would be without the people I love in my life. I'm also thankful for the chances I get on iRacing and so thankful for AMG for giving me a chance. Hope to help them out in the Pro Series and for a very long time.
Q: What other hobbies do you do outside of sim racing?
A:  Sometimes I play basketball but it isn't something I do on a day to day basis. It's just something I do to clear my mind and have fun at the same time.
Q: What job, if any, do you do in real life?
A: I currently don't have a job but I'm going to college for IT. However, I am applying for an internship and hopefully get a job in my career path while going to college
Q: Funniest moment you have had on iRacing?
A:  I would have to say when I was racing at Texas and I was in Turn 2. I got loose, hit the outside wall then I got hit hard and it just launched me so high that I ended up in the infield. I went over one wall and a fence but the car was killed. It was a fun, bouncy ride for sure.
Q: Most bizarre moment you have had on iRacing?
A: When I first got iRacing, I was racing on a laptop and was still in the rookie series street stocks. For some reason my laptop couldn't handle the track or something but anyways all the cars would be jumping up and down; then if there was a wreck I would go right thru it so my rookie series was flawless because of this problem . . . which was a good thing I guess.
Q: If you were given the opportunity to race in real life, would you take it and why?
A: Yes because it's something I would love to do and would really enjoy doing it, but like with everything else there are pros and cons about it.
Q: What's the most memorable thing that has happened to you or that you've done this year?
A: The way I look at things, everything I have done this year is memorable from my family to iRacing.
Q: What is one race you would like to see live at the track that you haven't yet?
A: The Daytona 500. It is one of the biggest races of the year. Hopefully I go one of these years. I will make it there hopefully but it's one to get off my bucket list for sure.
Q: Tell us a little about your family.
A: I have a wonderful family, and a wonderful girlfriend.  They are here for me on my worst days to my good days and they support me all the way in what I do. Just like all families what would you do without them? It's a blast having them around and I'm thankful for having them in my life.
---
You may also like...
---