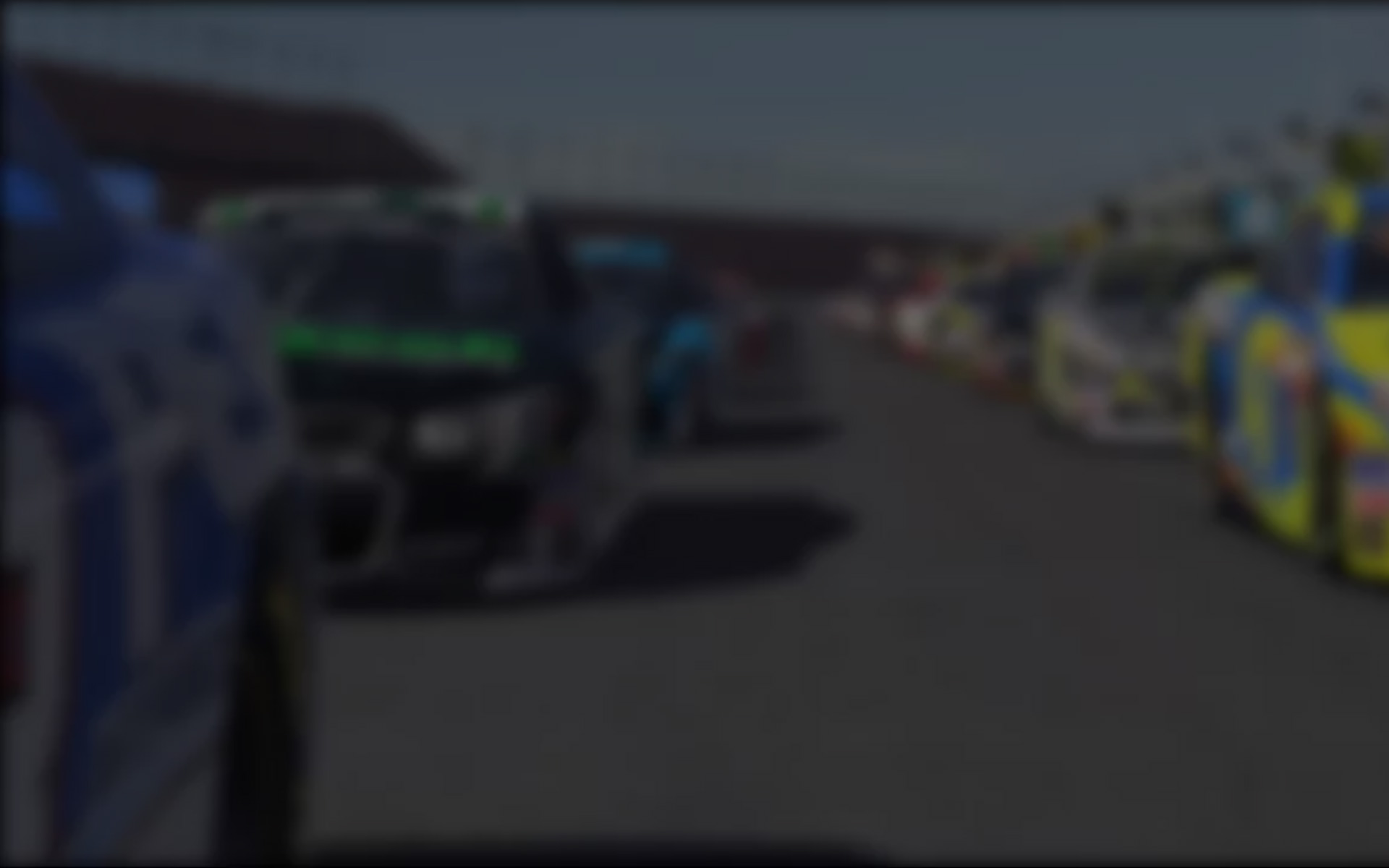 Foreveralone Motorsports currently has eleven drivers on their team, and earlier last week, I got the chance to talk to the driver who was added to their roster in early September.  This driver may not one of the top drivers on the iRacing service but he is definitely a force to be reckoned with in every online race he enters.  This driver has won at tracks like Daytona International Speedway, Talladega Superspeedway, Iowa Speedway and Kentucky Speedway and currently spends most of his time competing in the NASCAR iRacing Class C Fixed and Class B Fixed series.
Steven R. O'Rourke has started in over 500 races on the oval side of iRacing and has led more than 1,000 laps since joining the service in late 2008. The 23 year old who hails from Gaylord, MI currently lives in Augusta, GA and has scored 19 career wins on iRacing. With an iRating of 3219, he is definitely a sim-racer who can compete with the likes of Jason Karlavige, Byron Daley and Steven Eszenyi.  To learn some of his thoughts are on iRacing and his career on iRacing, continue reading…
Q:    How long have you been sim racing?
A:    I've been on iRacing since late '08.  Before that I was big into NASCAR '09on Xbox 360, but I've been racing all sorts of racing games/sims as far back as 2002.
Q:    How did you get started in iRacing?
A:    When EA Sports announced they were going to shut down the servers for '09, I needed to get my racing fix somewhere.  Seeing iRacing had the "buy 1 month get 2 free" deal, I said I'll give that a try and have been hooked ever since. For those first few months I even used an Xbox controller.
Q:    Which race car driver do you look up to the most?
A:    Marcos Ambrose, because he's so far removed from the stock car world and yet he's showing if you're committed and work hard you can achieve your goals.
Q:    What type of hobbies do you do outside of iRacing?
A:    Well real world racing of all types.  I'm a big movie buff and I also enjoy trail biking and photography in my spare time outside work.   I also have a '56 Chevy Bel Air I'm trying to restore.
Q:    What is your greatest accomplishment on iRacing?
A:    The stats would show my third place point finish for my division awhile back, but personally it's getting into races with real world drivers and out-racing them.  Every time I get a chance to out-race someone I know who is better than me is awesome.
"Every time I get a chance to out-race someone I know who is better than me is awesome." — Steven R. O'Rourke
Q:    What is one long term goal that you hope to still accomplish in iRacing?
A:    More wins, a points championship and of course I'd like to see a black stripe under my name eventually.
Q:    What type of racing do you like to watch on TV?
A:    All three major NASCAR series, Rally, Indycar and Motocross.
Q:    How do you think your fellow iRacers see you?
A:    I think they see a hard, aggressive racer, sometimes overly aggressive, but overall a nice guy.
Q:    Who is Steven O'Rourke outside of iRacing?
A:    A hard working 23 year old trying to making something outta my life. I'd like to have a real world racing career at some point. (I) just need the money to get it started.
Q:    If there was one thing you could change about iRacing, what would it be?
A:    Safety rating being more delicate; I hate getting a 4x for a bump. Wave around for first to go a lap down should be added. High line needs to work better also.
Q:    What is one thing that you love the most about iRacing?
A:    The competition, plus meeting some awesome people and making connections that I would never have the chance to if it weren't for iRacing.
Q:    Overall, how do you rate your success on iRacing?
A:    I would say a solid B; still plenty of room for improvement, and I seriously need to get into more road racing.
---
You may also like...
---