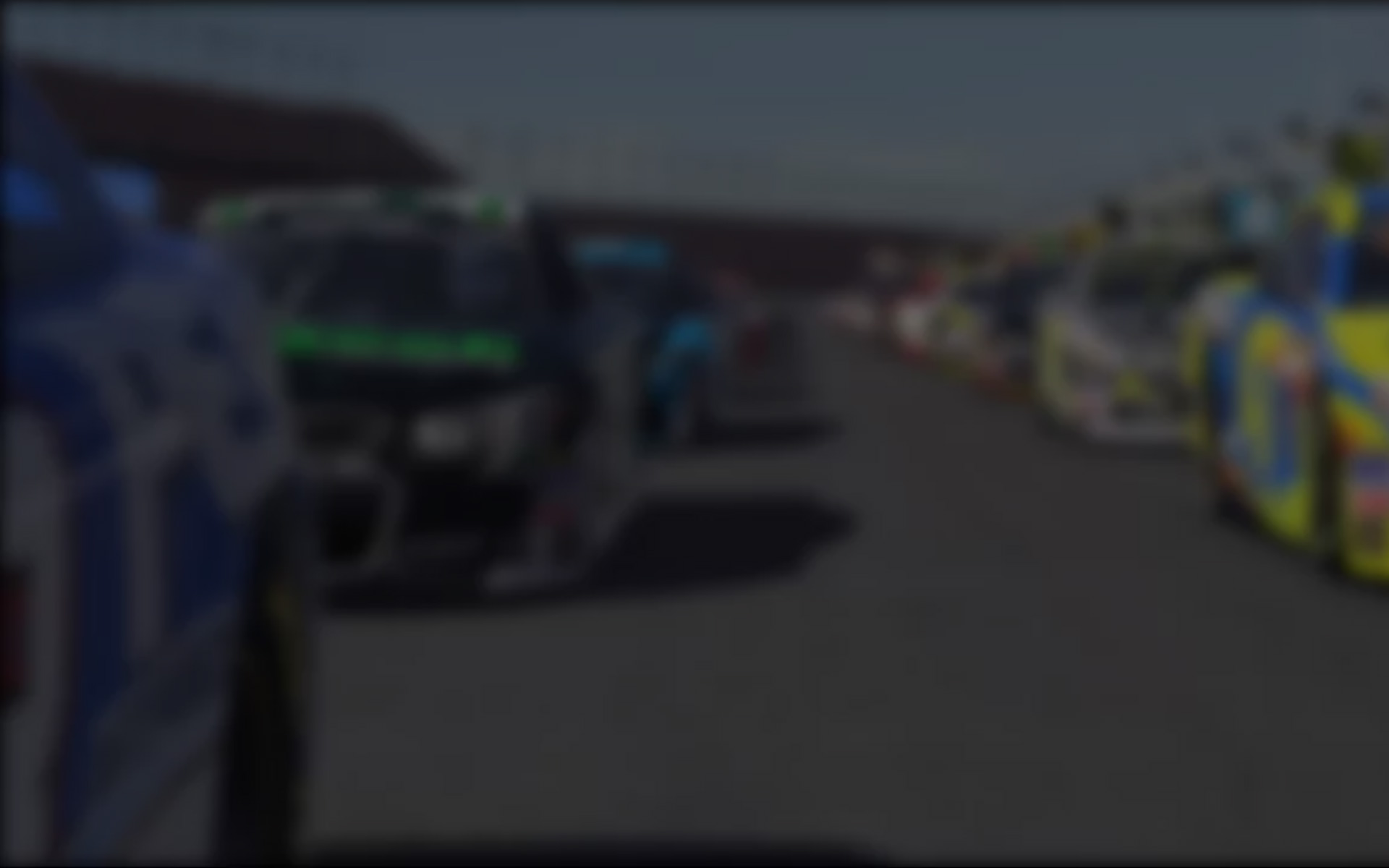 With many of the top names in online racing showing up, the NASCAR iRacing.com Class A Series kicked off in style last week in the Windy City. The trip to Chicagoland Speedway marks Week One of 2012 Season One, the first of three seasons that will determine the 2012 NASCAR iRacing.com Pro Series roster. As always, a great start is key to a great season, and many NiPS hopefuls were able to give their season life early in Week One.
With the NASCAR iRacing.com Series World Championship kicking-off this month in Daytona, many NiSWC competitors utilize the NiCAS as a tune-up race to keep their skills sharp. With that being said, it is no surprise that NiSWC sim racers made-up three of the top five, with eight drivers represented in the overall top 25.
Tyler Hudson started-off his season by putting himself at the top of the charts with 331 points, edging out the first Class A driver of the week, Jared Crawford, by six points. Third place on the week, Robert Hall, actually scored the highest points total of the week (344) but Hall started four races which hurt his average. Hall made sure to make it worth it as he won all four races, and he looks to be a strong contender for the NiSWC crown this season.
Other notable Class A licensed drivers putting together a solid Week One included Ronald Quesenberry, Matthew Moose and Jason Karlavige. All three of these drivers went over the 280 point mark on the week, making them immediate threats to race their way to the next level. One name that might stick out is Matthew Moose, who is back in Class A after an up and down 2011 NiSWC Season. Moose has proved many times before that he has the speed, he just needs the luck to finish the puzzle.
The week was also marked by huge turnouts, what with everyone testing-out the latest iRacing.com software update, released less than a week prior to the season kicking-off. The Windy City was a crowded place with 681 drivers taking to the track over the week of racing. California's Al Rodriguez hit the ground running to kick-off his season, starting a total of 17 races, grabbing two wins and nine top fives. In all, 22 drivers took the green flag in eight or more starts, providing great fields of cars throughout the week. Josh Berry and Hall had the most success, each winning four races, while another California driver — Josh Laughton — made it to victory lane three times.
The NiCAS is just getting up to speed as the Impalas will head southeast for a trip to Atlanta Motor Speedway for Week Two of their season. AMS is known in both the physical world and online racing for its tight racing, and extremely close finishes. Week Two will be no different as some drivers look to keep the momentum going, while others try to rebound from a disappointing Week One start.
---
You may also like...
---