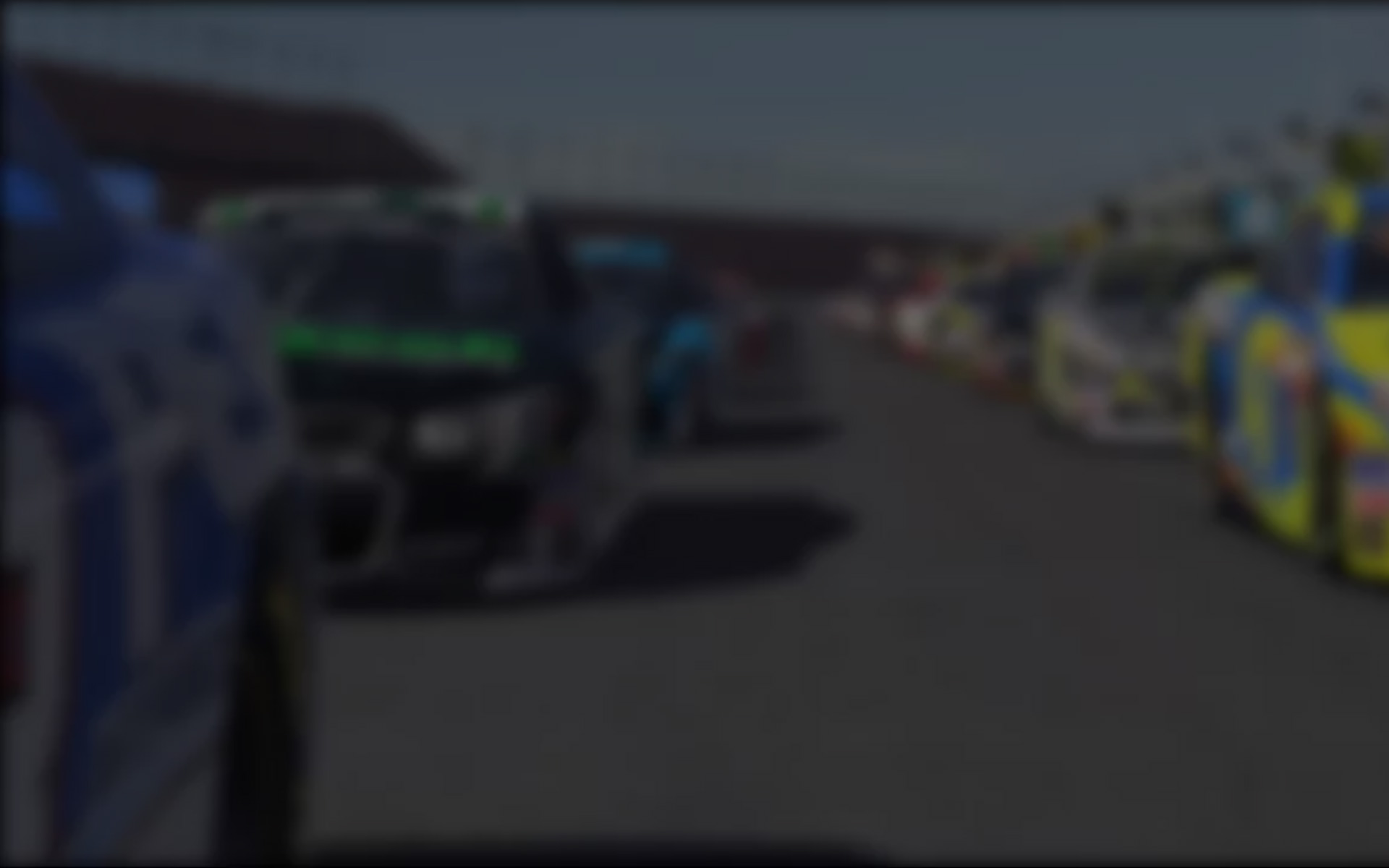 Adam Gilliland was one of the busiest drivers during Week Four of the NASCAR iRacing.com Class C Series (NiCCS) at the Atlanta Motor Speedway . . . and also one of the successful, as he captured the top split of the week. Gilliland is a regular at GSRacing.net and is racing to capture the NiCCS title in 2011 Season Four.
Gilliland's big win will go down as a 4767 Strength of Field (SoF) of victory in which he led just a single lap in the online racing event. Gilliland got past Kevin King on the final circuit to take the victory. Chris Overland came home in third, followed by Allen Krier and Bryan Blackford. King led the most laps (27) of any of the nine leaders, who exchanged the lead 19 times. Six caution flags slowed the event. King's performance helped him take fourth place overall (255 points) for the week when his points were tallied up while Krier's 253 point performance from this race took home fifth place overall amongst 1,656 other sim racers.
When all the dust settled for the week, it was Josh Berry who scored the highest amount of points at AMS. Berry captured a 4335 sof race on Sunday, leading half of the 90 laps in the race. Scott Speed finished in second place, followed by G Allen Lewis, Nick Ottinger and Jeremy R Allen. The race featured eight lead changes and just three caution flags. Berry captured 270 points for the win.
Overland's big win came during a 4415 sof race on November 28th in which he led 14 laps en route to the win. Alex Warren came home in second, followed by Scotty MacMichael, DJ Lyon and Nick Johnston. The race featured five cautions and eight lead changes with Thomas D Smith leading the most laps (34). The win for Overland was worth 279 points, but when his other top starts were factored in, he left Atlanta with 270 points.
Ashley Miller finished third for the week as he attempts to defend his 2011 Season Three NiCCS title. Miller's 257 points were obtained with a second place finish in a 4337 sof race to winner Gilliland. Gilliland led 48 of 90 laps in the event, defeating Miller, Michael Guest, Overland and Ryan Luza. Five cautions slowed the event, which featured nine lead changes. Gilliland went on to start eleven more races, relegating him to 12th place in the points.
Floyd Kettle made the most starts of the week, seeing 41 green flags. Hal James took the most checkered flags of the week, punching his ticket to victory lane nine times. Ottinger was the quickest of 651 drivers in qualifying, clocking in a time of 29.832 seconds. Smith was second, followed by Lewis, Jon Adams and Mark Russell. William Hart was quickest in Time Trials as he held off Smith, Jared Crawford, Marty Sponsler and Victor Vollrath in that discipline of NiCCS racing.
Warren will exit Week Four with a 20 point lead on Brandon Buchberger, 857 to 837. David Krikorian sits third with 806 points while Smith and Division Two point leader Richard Dean complete the top five in the standings with 773 and 754 points respectively. Divisional leaders from Divisions Three through Ten include William Dick, Tim Marlow, Kelvin Battle, Morgan Schooley, Kevin Sockow, Dan Hass, Brian Gudedesse3 and Frank Hudson.
Next week the popular series heads to Chicagoland Speedway. With the series nearing its halfway point, every point and position is key in crowning the point champion in 2011 Season Four. Keep tabs with all the series news, right here at inRacingNews!
Until then, keep the hammer down and we'll see you at the track!
Editor's Note:  Owing to "technical difficulties" this story was not posted last week.  Our apologies to Tim and the NiCCS competitors.
---
You may also like...
---