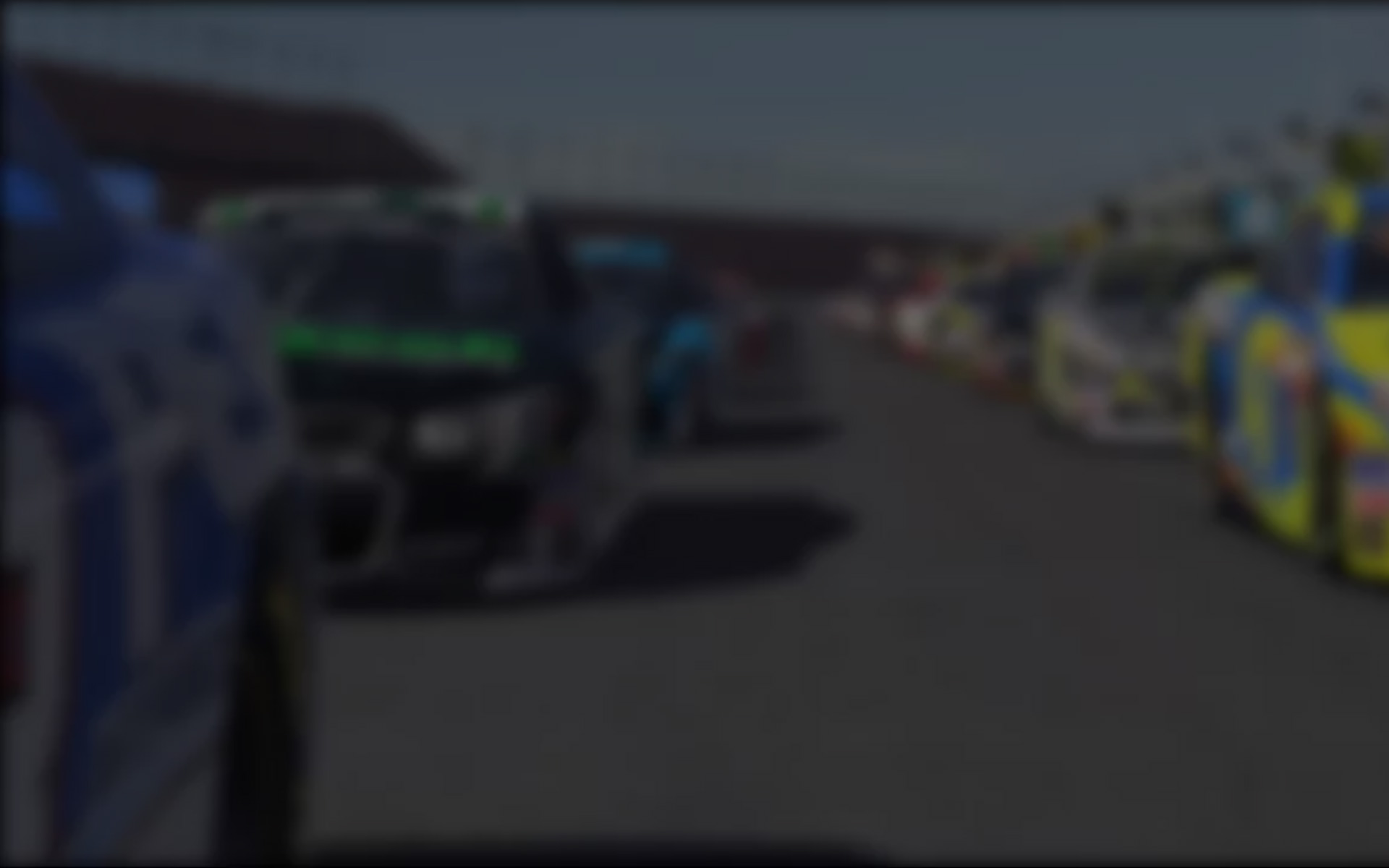 With the NASCAR iRacing.com Class A Series (NiCAS) season beginning to come to a close, New Hampshire Motor Speedway could not have come at a better time for a few NASCAR iRacing.com Pro Series (NiPS) hopefuls. Being a somewhat oddball of a track, the very unique NHMS has always seemed to mesh better for some drivers than others. With seemingly endless, relatively flat corners it makes it a nightmare to get the car handling perfect around the one mile track, and is still challenging to navigate even with a great handling Impala.
Adam Gilliland was able to put together a late "Bump and Run" in the top rated race of the week to take home top honors with 350 points. Gilliland only led two laps in a race dominated by NASCAR iRacing.com Series World Championship (NiSWC) driver Brian Schoenburg, but Gilliland was able to capitalize on a late race restart to grab the lead, followed by an immediate caution for a wreck behind the leaders. Schoenburg led 105 of 110 laps but finished second, while NiPS challenger Danny Hansen finished a solid third.
Schoenburg was able to redeem himself in a race later in the week, earning himself the victory and 348 points to put him second overall on the week. In a reverse of the NiSWC race at Loudon earlier in the year, it was Michael Conti this time looking at the back of Schoenburg's bumper cover for the majority of the race, unable to find a way around. Conti went on to finish second, while former NiPS driver and current NiCAS top five in points Joey Brown rounded out the top three.
As expected at the tricky little one mile track, participation numbers dipped a bit as drivers could not find a handle on their racecars. In total 351 drivers took part in races on the week, with six drivers racing ten or more times. James Robinson once again headed the most active category with fifteen starts, earning five top fives and an average finish inside the top ten. Burkhard Maring of DE-AT-CH Club put together a solid week earning the most wins, with four in his seven starts. Cody Vincent was the only other driver able to score more than two victories, with three.
Next stop for the NiCAS is a trip to a completely different one mile speedway, in the likes of Dover International Raceway. Although similar in length, the only thing NHMS and Dover have in common are that the turns are left. The high banked, concrete "Monster Mile" is often compared to a roller coaster by many NASCAR stars who take to the blistering fast track. With the season coming to a close, Dover is many drivers last chance to make a late move in the points, and give themselves a shot at making the 2012 NiPS. Be sure to check back next week for a full wrap up of all the week's biggest movers.
---
You may also like...
---